St. Louis recording artist MC Tres enlists Reggie Son, formerly Shorty da Prince from BET's 106 & Park, for the remix version to the Late Night Flights cut "Get Up." The Young Badger-produced track is a hustler's anthem about the state of mind one must be in to manueaver in these streets. "Get Up is a hustlers anthem. It was only right I reached out to a local legend to collaborate on this Young Badger-produced beat. This one's for the city" said MC Tres.
For the new collaboration, lyrically, Tres and Reggie play off one another like Sonic and Tales and generate interest from fans to desire more from the two rising stars. Furthermore, MC Tres displays his musical and hustler prowess through his motivating yet tough love lyrics. The remix is in support of Tres' upcoming deluxe version of Late Night Flights, expected Summer 2021. Accompanying the deluxe project is a short-film of the same title.
Late Night Flights is a eight-song project that includes fellow breakout cuts "Ok Alright," "Motives" and "Do What You Gotta Do." Like "Get Up," the entire project shows Tres ascent to greatness from the bottle of the barrel. "I've been down and I've been up…When it's time, get up," Tres says about his come-up. Both the single and project are available everywhere via DoYou Crew. Reggie Son appears on the track, courtesy of BlackBucks WorldWide.
Stream "Get Up (Remix)" below and follow MC Tres on Instagram.
Stream the new single from MC Tres and Reggie Son above.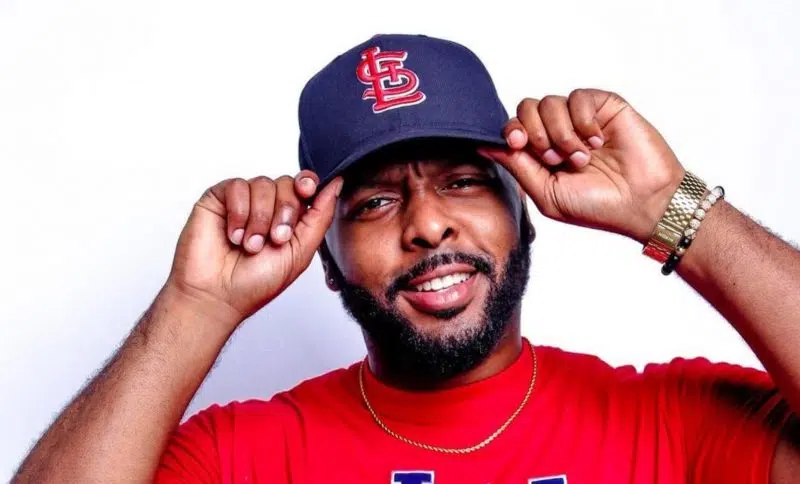 ABOUT MC TRES
St. Louis native, MC Tres was an extraordinary kid who found therapy and a love for expression through music and performing. Inspired by entertainers Bow Wow, Nelly, and Jay-Z, Tres began composing raps in the fifth grade. Throughout his youth, Tres played tuba in concert & marching bands furthering his knowledge of music.
In 2014, MC Tres signed to a college booking agency named Houla Entertainment and began touring nationally from bookings acquired through APCA (Association for Promotions of College Activities). From 2014-2018, Tres performed all over the United States opening for Jack Harlow, EarthGang, J.I.D, Kodak Black, KYLE, Camron, Ludacris, Ella Mai, and more.
In 2019, Tres released the self-titled EP, MC Tres' The Audiobiography via Sauce Records Global. The EP features five tracks produced by popular German producer Sugarboy with the bonus track being the lead single, "I Told You."
After winning the 2020 SLUMFEST Video of Year Award for "I Told You," Tres released two singles – "Toast" and "FaceTime" – and the highly acclaimed mixtape, The 3Mixtape Vol. 3. In November 2020, Tres released his long-awaited project, Late Night Flights. The project includes a feature from Jones and production by Young Badger, Producer O x A08, Scott Joplin Jr, Eden Colley, and Devon 'III' Lee.