There are two types of people; those who live out their dreams, and those who watch the aforementioned people as they go by, wishing that was them. Durrell Hospedale, aka MakeWonders, is living out his dreams for all of us to see. His photography delivers clarity, emotion, and style akin to some of the most notable photographers around today. MakeWonders has been coast to coast, following music tours, artists, and capturing some of the most memorable moments of people's lives. We sat down with the man who's documented much of Philly's rising music scene, and so much more, to see what all the hype was about. (Spoiler alert, he's the real deal!)
Q: Where did the name "MakeWonders" come from? What was the inspiration behind it?
A: "So MakeWonders actually came from basketball, back when I was in high school but before I was on the ball team. My dad worked at St. Joe's so I used to ball with college kids on the regular, and I would go up there and compete a little bit, make some crazy moves. It wasn't a big public thing or anything like that, but myself to my homies I was like, 'yeah I'm the kid MakeWonders'. So when I made an IG page for Photography, I was trying to play off of my [nicknames]; first it was D-Nasty then Nastiness, but I needed something more marketable. So I just thought back and was like, 'oh I had that name MakeWonders, that was pretty dope'. And it just started meaning more to me, so yeah, that's where I got it from."
Q: What pushed you to leave school and dive fully into Photography?
A: "It was always a passion, throughout my whole life; I loved taking pictures. Actually three years ago, May 2014, I did my first photo shoot with a model, my friend Whitney. [We took them] after classes were done at St. Joe's for the year and it was really good. So the whole summer I started grinding out. Then, actually December 2015, after my first semester of junior year I dropped out of St. Joe's to really pursue this thing. So about two years ago I really tried to make a driving force with it."
Q: What were you in school for at St. Joe's and did it influence your decision to leave at all?
A: "I was in school for criminal justice. I liked [photography], I was just gonna do it on the side, but originally I was going to be a cop. I was losing a love for criminal justice [because of] all of the police violence that was going on. All the good cops being killed for the bad cops. Even though I want to help people, I wanna help people and avoid conflict in every way. I want to try to prevent conflict in general, but through art, and spread love like that. I do wish I could be a cop in another life maybe, but if I only have one, I'm gonna do art with it."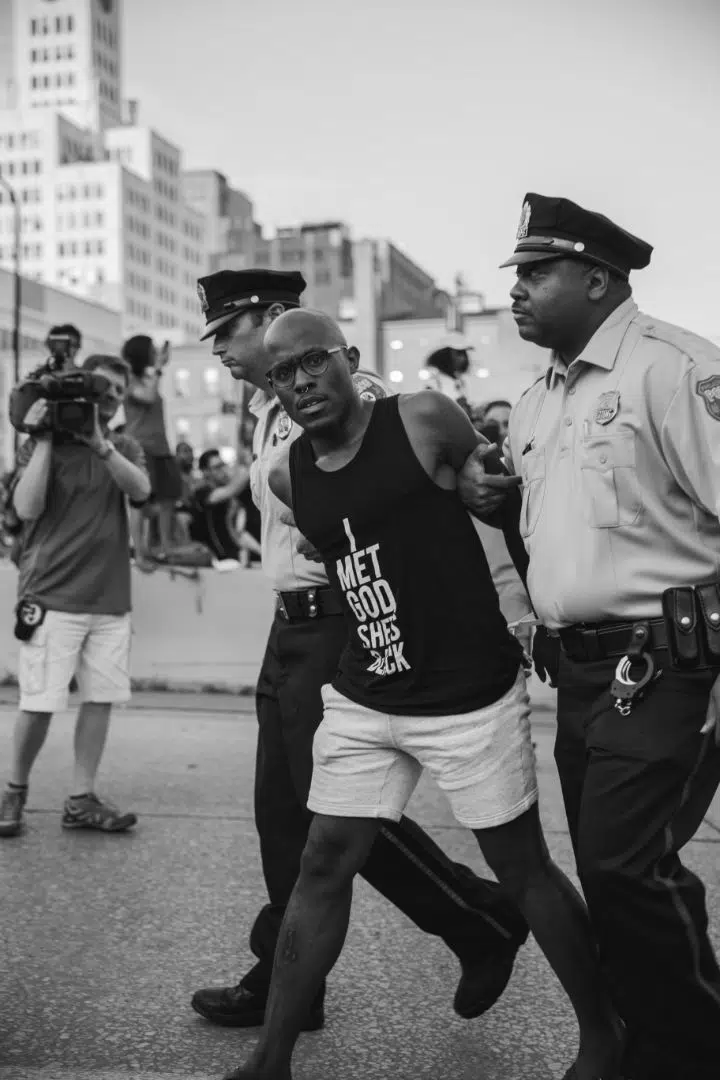 Q: Have you met anyone that you were star struck by?
A: "The only person I was really star struck by was Tyler, the Creator, who I met twice. First time I didn't have my camera and I was being really awkward. That video is on my Facebook, so awkward, but it was hilarious! The second time, this past November, [my brother and I] went out to L.A.; I'm like 'Yo we gotta go to Fairfax, that's where Tyler [the Creator] hangs out at.' Got out of the car, first people I saw were Tyler, Jasper, and the big dude…I was star struck both times, he's one of my favorite people ever. Then again, actually, the Kanye picture that I took at Summer Jam, I literally dropped my camera. It was on my neck but it still kinda hit the floor a little bit because I was like, "Oh my gosh, that's Kanye West!" I took it, saw it, and was like, "OH MY GOSH! This is a hot picture of Kanye West!" I didn't actually get to meet him, but that was definitely something crazy. I almost shed a tear at that moment, it felt legendary."

Q: You work a lot with Philly artists such as Aleana and Shawn Smith (formerly Young Savage). Is staying local something that's important to you?
A: "So with MakeWonders Productions, I kinda wanna take Philly and spread it. So it's all about being local, but it's all about taking this local and moving it. I just see a lot of talent in the area, there's so much homegrown talent it's just easy, I see it. [There's] no way it's not here. It's all about supporting the local but at the same time it's about getting it out, moving it around just to bring it back to the local."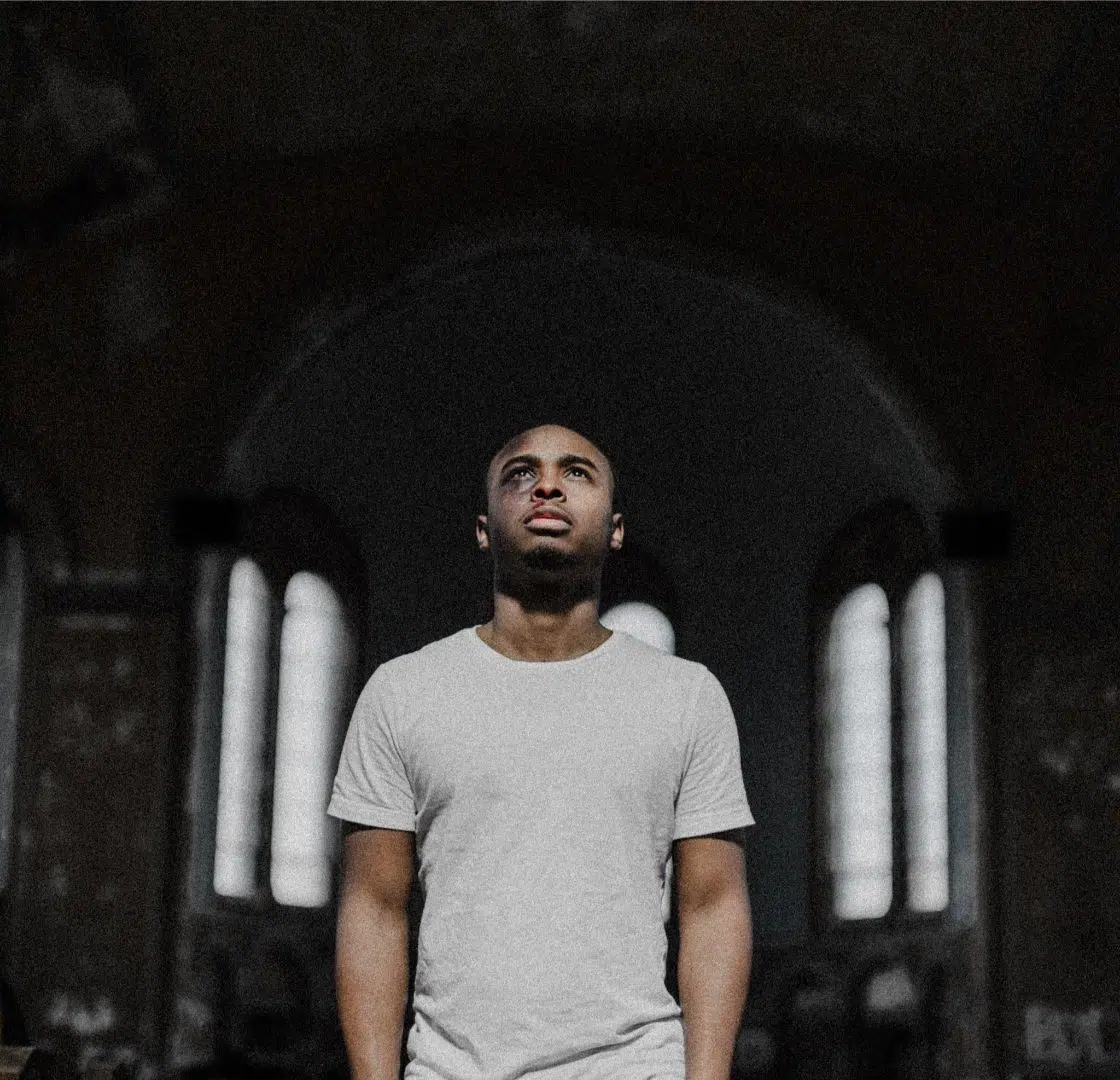 Q: Your brother, E-Hos is a pretty successful rapper. How much has his success and career influenced you?
A: "He's definitely [my] number one or number two [influence]. He doesn't do any of the camera stuff but he just does music, and he's into the same stuff I'm into. Knowing his way around the game, he tells me a lot of stuff; what to do, what not to do, learning from his mistakes. He kinda paved the way for me to kinda know what I was doing a little more when certain stuff came about. He's definitely my right hand man; he's the one I'm working with on the tour, helping me with a lot of the logistics and booking, he keeps me on point."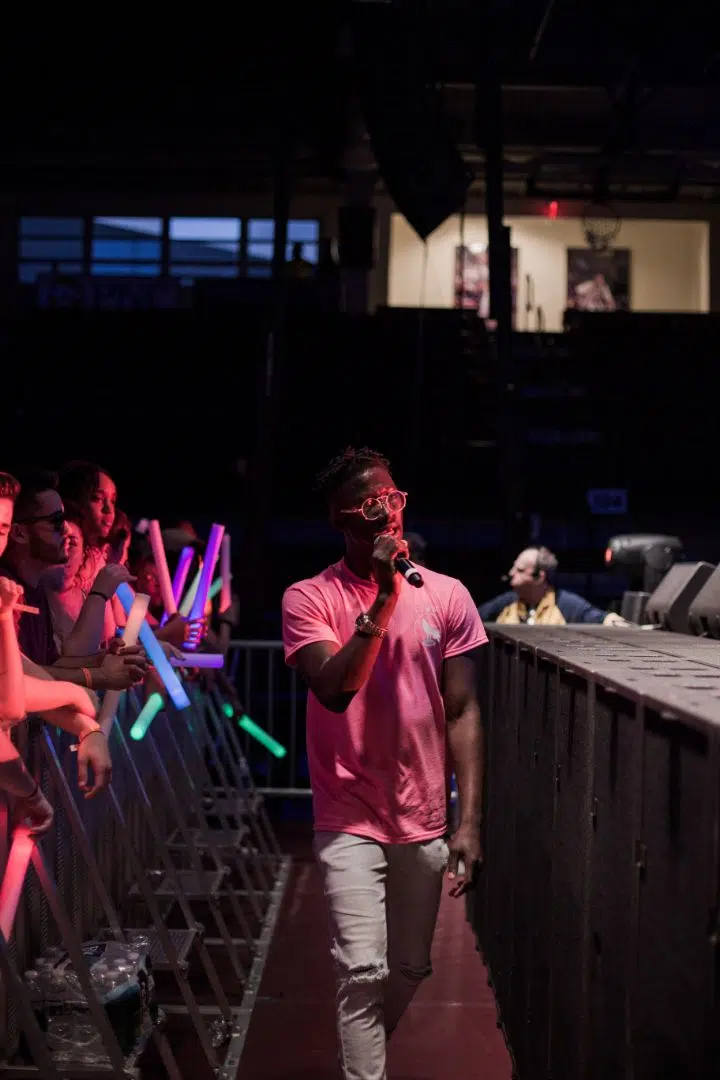 Q: What inspires/fuels your photography? Music, art, culture, etc.?
A: "The thing is, most of my art is all about music. I don't really watch a lot of movies, or TV. I watch a lot of cartoons, Cartoon Network, Family Guy, American Dad, stuff like that, and basketball. I watch Walking Dead too, that's my show, that's one show I watch like religiously! I watch TV here and there but I'm really a music guy. I'm always looking for new music, underground music, I always wanna hear something new. I know deep down I'm a musician at heart but I'd have to be inspired, I'm not just gonna make music because it's hip, yahmean? I have some local photographer inspirations, Ant Beale, he does music and he's from Jersey. He doesn't do photography anymore though, but I remember when I saw his stuff I liked his photography a lot. Actually Hall and Oates inspired me last summer, Kenny Loggins, stuff like that. Last summer I dug into the oldies. I was doing like 70's, 80's, they definitely inspired me. That music was so deep, and the way they [talked] and [worded] things was so different, so lit, and so deep but still simple sometimes."
Q: If you could go back to any era, which era would you go back to?
A: "I was just watching "13th" on Netflix, so I definitely don't wanna go back too far; life was so hard for Black people back then! I'd probably go to 80's or the 90's, maybe 70's at the furthest. I really love fashion, 70s, 80's, all the fashion was lit, but I definitely loved the 90's for the Urban Wear. Everybody wears 90's clothes, I wanna be in the midst of the 90's; the stuff we like now, that's just the basic 90's clothes Let me show you the hot 90's clothes. Then again the 80's was lit for music, and the 70's too, but I'd go with the 90's, for fashion."
Q: Capturing moments is something our society has placed high importance on. In your words what's the significance of capturing a moment?
A: "I think it's extremely significant; that's why I do what I do. I love doing freelance photoshoots and stuff like that but at the end of the day I really do love shooting weddings and stuff like that because it's an important moment. They want this picture to represent the rest of their life, so it's a lot of responsibility on the person behind the camera to really capture that. They're not gonna be calling out what kind of shot they want, you gotta really trust your judgement, and they're trusting your judgement. It's a big responsibility, so it's something to take in stride and really do it right."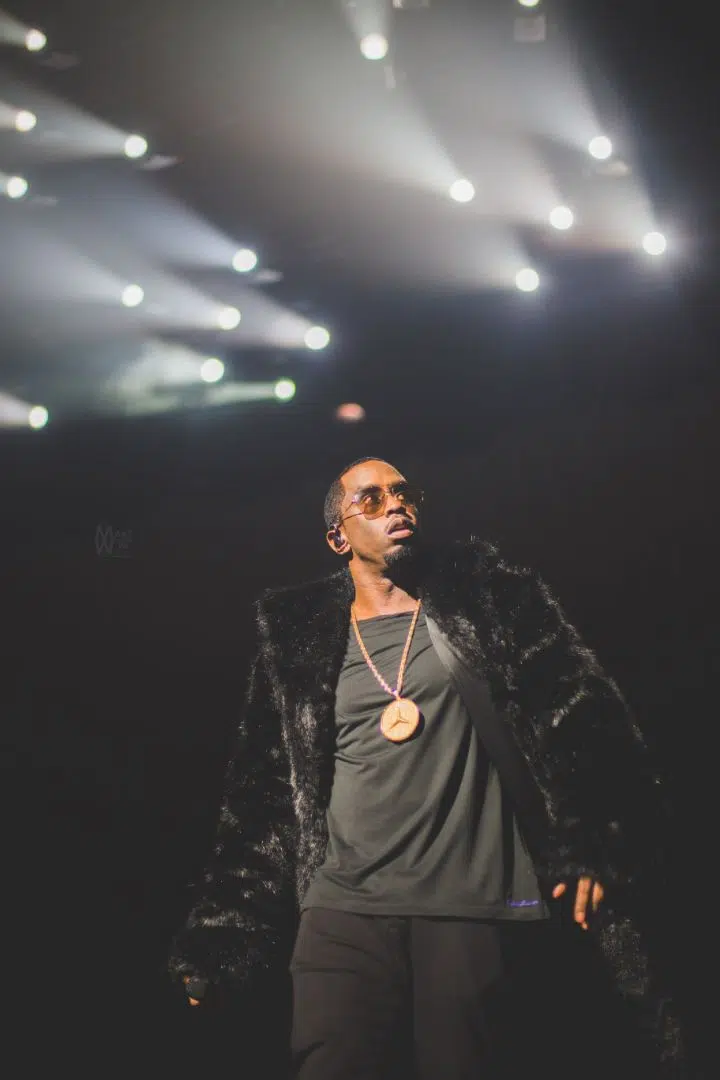 Q: Describe your photography style in 3 words.
A: "I'm gonna base it off of what people say because I don't really know my style. Clean, dynamic; I'm gonna say dynamic because unique is kinda corny, and swag; I like swag for myself."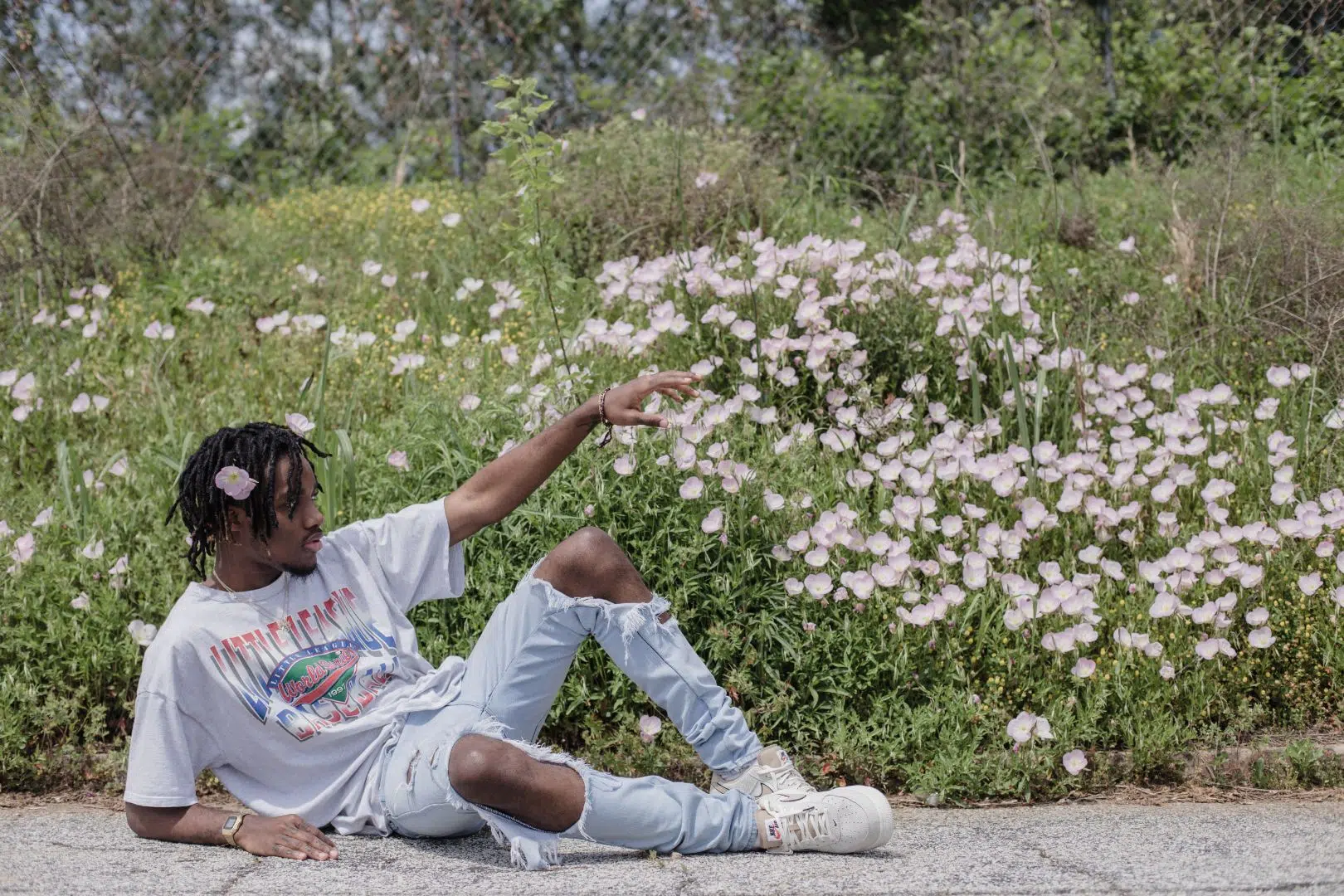 Q: What does the next year hold for MakeWonders?
A: "I'm working on an art show tour. I plan on hitting seven cities in seven months, so one city per month. Starting in July in Brooklyn, and ending in January for my birthday show in Philly. I'm still working on some cities; Detroit, Baltimore, DC, LA and Atlanta. In Atlanta I wanna do A3C, I wanna get in with A3C so that one's gonna be the hardest one probably. Actually I'm trying to throw a festival next summer in Fairmount Park, like a day festival. I'm trying to throw 'Wonderfest', that would be lit! I wanna do that and drop the magazine I'm working on at the festival, that'd be dope to do hand in hand. We're gonna see, that's what the next year is looking like."