Achieving our dreams isn't impossible task but making them a reality is a challenge.  Rejection, for instance, is almost a guarantee when it comes to fighting for our dreams. Several people will tell you 'no' along the way but that's no excuse for giving up.
Rapper Megan Thee Stallion certainly didn't let setbacks stop her from achieving her dreams. Recently, VH1's Love & HipHop series released footage of the "Body" rapper's audition tape on social media. Ultimately, Megan Thee Stallion didn't make the cut. Bet the VH1 series is kicking themselves now.
            Speak It Into Existence
I'm still shocked https://t.co/a5bf2q87E6

— Kendall Kyndall (@KendallKyndall) January 12, 2021
As therapists say—and even Ariana Grande—speaking your dream aloud turns it into a reality. Since day 1, Megan Thee Stallion believed she was destined to become one of "hottest female rappers" in the industry. Clearly, the Good News rapper is a firm believer in 'good news' even in the face of rejection.
This past Monday, VH1's Love & HipHop posted unreleased footage of Megan Thee Stallion's audition tape on Twitter. "I'm Megan Thee Stallion, also known as young Tina Snow, a.k.a the H-town hottie. Right now, I believe I'm the best female rapper out there," Stallion confidently stated in the video, flashing her infectious smile. Furthermore, the female emcee talked briefly about her college education and her mother's influence on her foreseeable rap career.
Additionally, the clip gives a little behind-the-scenes footage of the cast members watching her audition tape. One cast member who remains nameless, stated, "That is manifestation at its best." They definitely called it. We're pretty sure the reality show is kicking themselves right this second.
            The VH1 Series Is Kicking Themselves Now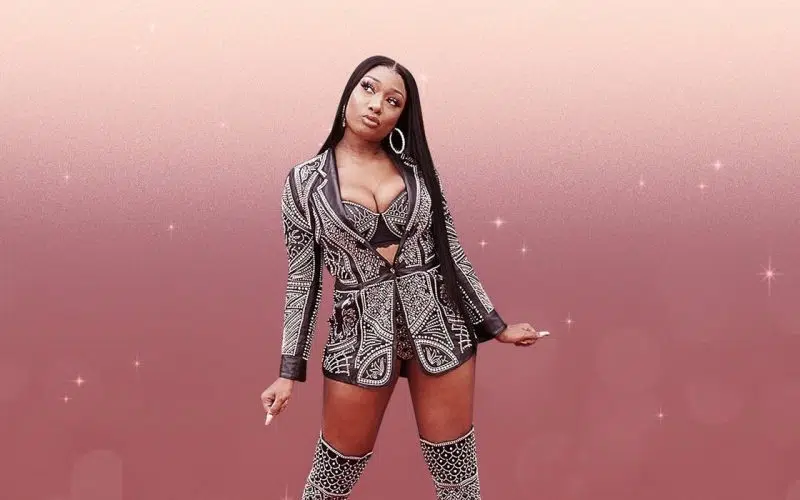 Love & HipHop definitely missed out on Megan Thee Stallion. The Houston rapper indeed went on to become one of the biggest rap stars of today, just as she predicted. The 25-year-old has won several accolades, worked with Queen Bey on her "Savage" remix and already has several Grammy nominations under her belt. Megan Thee Stallion's collab with Cardi B on "WAP" even went platinum, making her unstoppable. Additionally, the rapper has 10 hit songs on the Billboard Charts. VH1's Love & HipHop might as well keep kicking themselves for the duration of the year.