Logan Paul Bummed About Nolan's 'Oppenheimer' in Recent Podcast Episode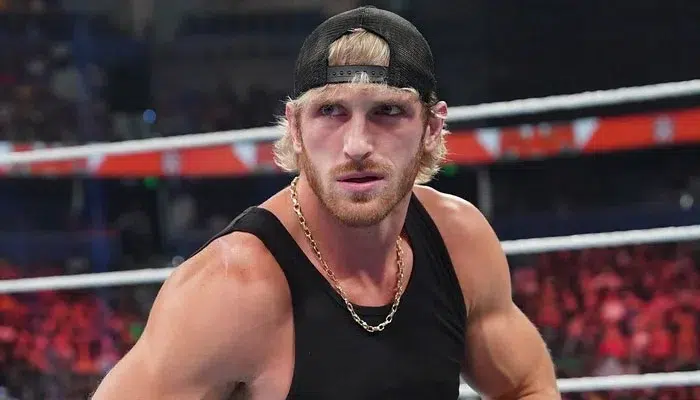 In a recent podcast episode, internet sensation and WWE Superstar Logan Paul made an open confession of his disappointment with Christopher Nolan's acclaimed movie "Oppenheimer." The outspoken rip-roaring critique coming from a figure of Paul's stature has swept across the Conversations With Filmmakers world and provoked passionate discussion among film aficionados and critics alike.
At the very heart of Paul's disapproval lies one of the complexity "Oppenheimer's" story. For his talent to cut through all kinds of complicated storylines, Paul simply put his inability for lack of sympathizing with the plot of this film. His comments echoed quite often throughout this podcast as he struggled with confusing twists and turns that Nolan worked into his work. His critique not only reflects a personal experience but also connects it with larger questions about accessibility and universality of complicated storytelling in contemporary cinema.
One of the key arguments that Paul sticks to centrally is that "Oppenheimer" leaned far too much on dialogue-heavy scenes, giving the visually arresting elements which so often define Nolan films a chance to get lost. While dialogue serves as vital to storytelling, Paul's perspective stressed a need for well-rounded cinematic encounter. His critique asks filmmakers to blend intricate dialogue with visually grabbing components so that they offer a full engagement for diverse audiences.
Possessed by the disappointment that "Oppenheimer" gave him, Paul then diverged from his criticism to shower praise upon another film. Commending the horror masterpiece "Talk to Me," which was created by the visionary minds at A24, this commendation puts into relief Paul's complex cinematic sensibilities in which he prefers narrative-driven films that stimulate not only their intellectual dimensions but also their emotional ones. The stark contrast in one's reception of "Oppenheimer" and "Talk to Me" reveals a person's complex cinematic inclinations.
Surprisingly, Paul's vitriolic assessment of "Oppenheimer" actually stands in stark contrast to the film's resounding success among critics and audiences. This paradox demands a more interesting look at that gap between individual views and collective recognition. Even as Paul seemed reluctant, "Oppenheimer" has an impressive 93% Certified Fresh rating on Rotten Tomatoes coupled with an audience score of 91%. Box office receipts for the film have been nothing short of triumphant.
Logan Paul's unabashed critique of Christopher Nolan's "Oppenheimer" transcended the bounds of a podcast episode, resonating throughout the cinematic world. Though his particular perspective diverges from critical and popular consensus, Paul's bluntness illuminates the multifaceted nature of cinematic interpretation. As we move through the complex domain of storytelling and filmmaking—within the borders of renowned directors and cinemat­ic achievements—diverse perspectives are not only valid but also urgently needed in order to foster a richer cinematic discourse.