Everyone is always searching for the next biggest star. Musicians are especially competing for the top spot. Even if they won't admit aloud, we all know they secretly want to be "the next Ariana Grande or Chris Brown." Though, big-time rapper Lil Wayne thinks otherwise, especially when it comes to his former proteges Nicki Minaj and Drake. The Young Money executive makes it clear that there will never be another artist like the two mega rap stars.
            The "Next" Nicki Minaj & Drake Doesn't Exist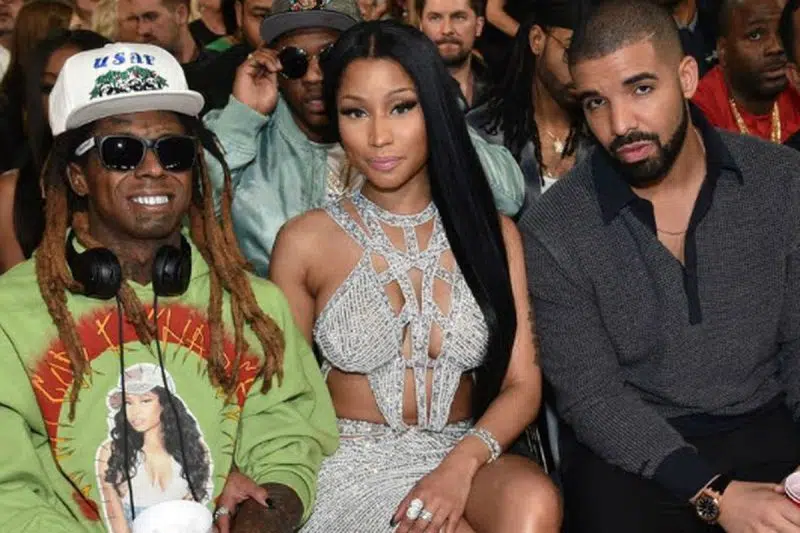 Nowadays, becoming a mega star doesn't take a lot of effort. Social media has made it as simple as the click of a button for artists to get unlimited exposure. It's fundamentally changed the entire scope of the Hip-Hop culture. Now we have digital-age emcees like SoundCloud Rappers. What used to take years for artists to build a platform, has turned into a matter of days. In some cases, even minutes. Despite the accessibility of music content, Lil Wayne is less than impressed by the new generation of emcees.
During an interview with Brett Berish from HipHop-N-More, Lil Wayne explained that the Nicki Minaj and Drake achieved fame well before the rise of social media. "There's no such thing as the next Drake or Nicki Minaj . . . I guess back then when I did discover Drake and Nicki, the game was different . . . they came in right before the whole social media popped off, they came when music had everybody's attention," the rapper explained to Brett Berish on an Instagram Live.
Wizzy argues that music isn't at the frontal focus as much as should be. Artists are famous based off views, not the art itself. To Lil Wayne, there's no distinction from one artist to another. Unfortunately, Nicki Minaj and Drake are a dying generation of artists who were discovered for their talent.
            Lil Wayne Says There Will Never Be Another Wizzy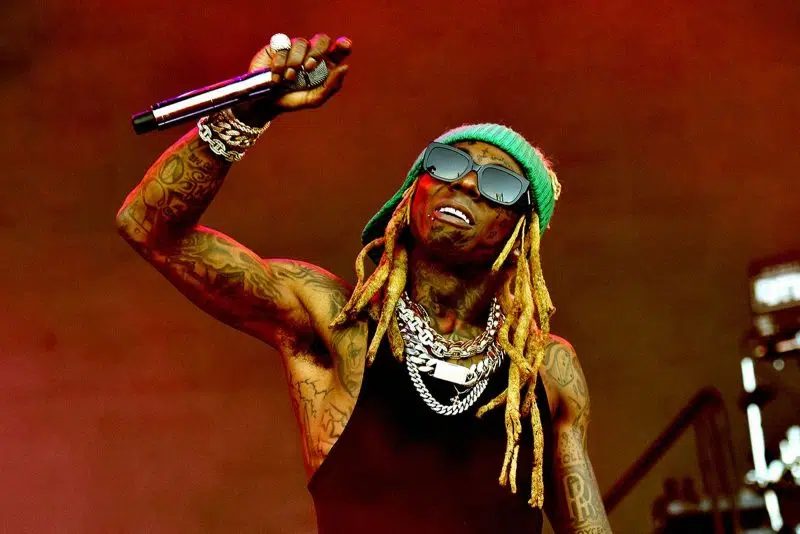 Lil Wayne is pretty set on the fact that his proteges are one of the last "real" artists of this new digital age. The rapper himself didn't even have social media to fuel his rise to fame. As any Lil Wayne fan knows, the legendary rapper was discovered by former Young Money Records CEO Birdman. A 12-years-old Lil Wayne recorded several freestyle raps on the CEO's answering machine and the rest is history. The "No Ceilings" rapper has led a pretty successful rapping career that's hard to top. When asked by HipHop-N-More's Brett Berish if he thought there'd ever be another rapper like him, Wizzy gave a resounding "no." The "How To Love" rapper appreciates the effort of other emcees aspiring to be like him. Though, they fall short after attempting to "mimic him." In other words, there will never be another Lil Wayne, Nicki Minaj or Drake, only copycats.