Orange is the new black star Laura Prepon, and Ben Foster are now the proud parents of 2.
Laura Prepon and Husband Ben Foster now have two children together. The former That '70s Show star introduced the couple's newest addition to Twitter today via a picture. In case you are wondering… no Laura Prepon is not nude, sorry.
In the photo, "Hot Donna" is holding her newborn's hands up to her lips while staring down into the child's eyes. This baby is the actress's second child with her husband and fellow actor Ben Foster. The couple also shares a 2/12-year-old daughter, Ella.
View this post on Instagram

Welcoming home our new bundle of love. Overwhelmed with gratitude. ❤️❤️❤️❤️
Prepon and Foster welcomed Ella in 2017, shortly after the two got engaged. They married in the summer of 2018 and have appeared happy every since.  The couple stepped out together in October of 2019 following the announcement of baby number 2.
In photos taken from the event, they attended in Washington, D.C. A visibly pregnant Prepon is dressed in a long black gown, while her husband went with the classic black tux/bowtie look.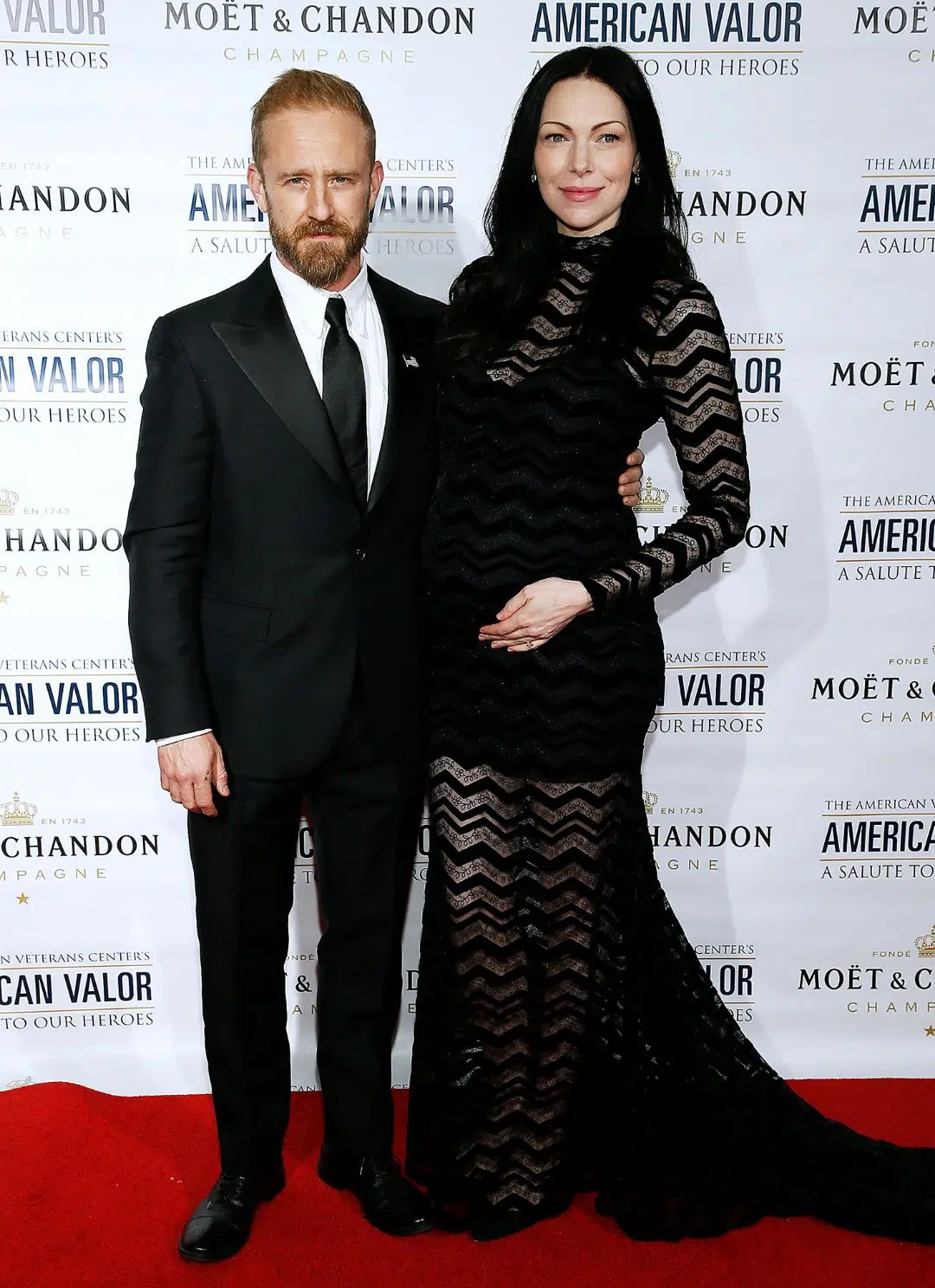 The couple now has what many people call the "Rich Man" family after the birth of their Son. Prepon hasn't shared the name of the baby yet, but it easy to assume that it won't be anything Biblical. Both Laura Prepon and Ben Foster are Scientologists, so there will probably be no christening for the baby boy.
What do you guys think of Laura Prepon and Ben Foster welcoming a second child? Will have two toddlers in the crib drive them crazy? Did you get here after googling "Laura Prepon nude"?
Let us know your thoughts in the comments.