Over the weekend, the Rock and Roll Hall of Fame had their 37th annual ceremony to honor legendary inductees with the prestigious award.
The list of inductees is filled with amazing people, musicians that went out of their way to use the platform they have for change. Tupac, Joan Baez, Pearl Jam, Yes, Journey, and the Electric Light Orchestra were all honored. All of them are outstanding musicians, and if you haven't heard of anyone listed do yourself a favor and look them up. The fact that the class of 2017 included Rap Legend Tupac, who posthumously received the honor via Snoop Dogg, is worth noting.
Tupac, who was shot and killed 21 years ago, has sold over 75 million albums worldwide. His music has affected much of contemporary artists and and music across multiple genres but more specifically, Hip Hop. The honor didn't just stop at Tupac and his family, it extended throughout the Hip Hop community and offered more validation for the genre as a whole. The Rock Hall has been more and more inclusionary, inducting NWA last year, honoring Chuck Berry and Prince this year, and not turning artists away based on race. They are acknowledging the legitimacy and staying power that people who love Hip Hop knew it had all along.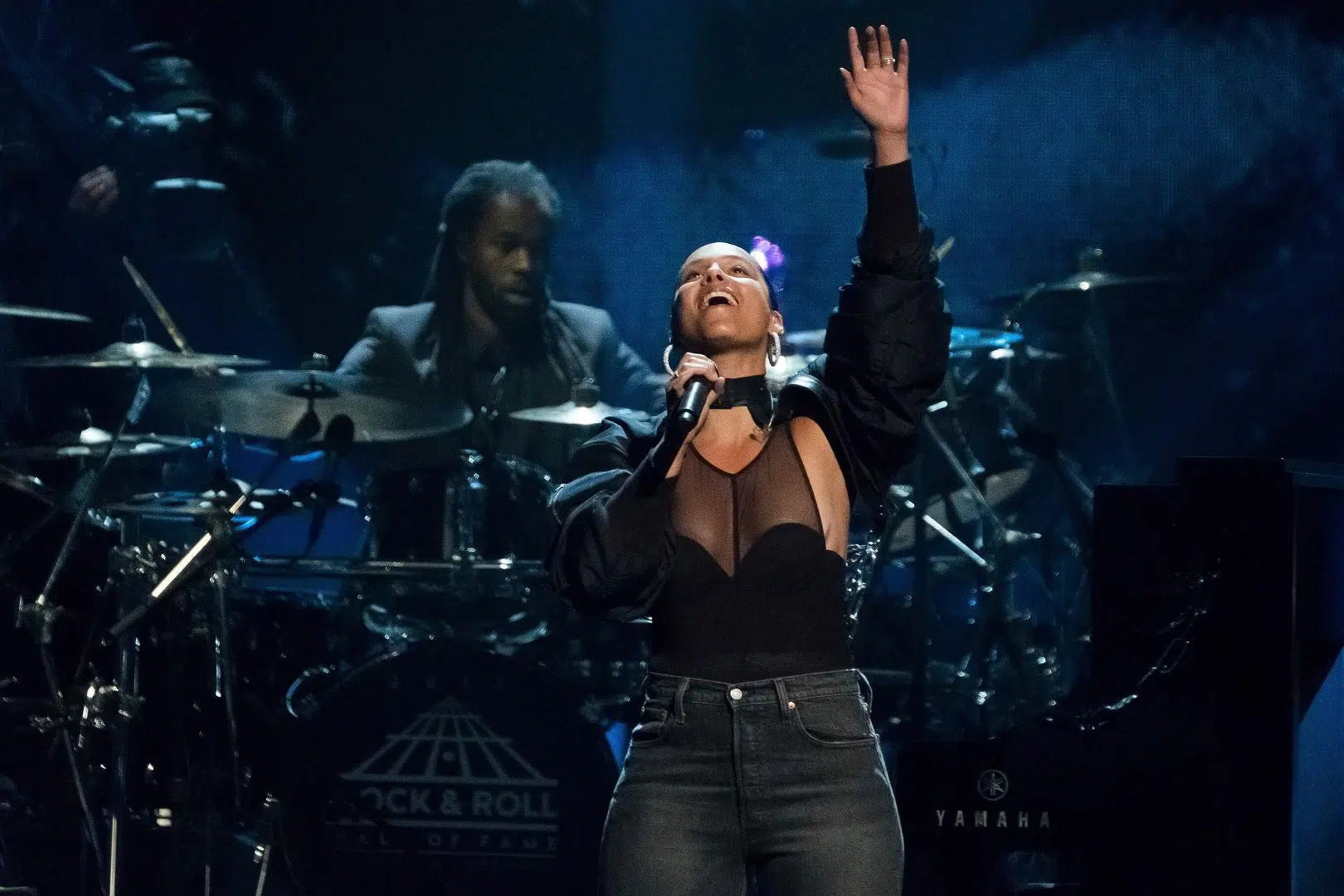 Alicia Keys put together a medley of Tupac's songs and talked about her love for him and his music. Then Snoop Dogg and YG did '2 of Amerikaz Most Wanted', Treach from Naughty by Nature did 'Hail Mary', and T.I. closed it with a powerful version of 'Keep Ya Head Up'. All the guests were surprises to the public, and I can only imagine what the crowd looked like during the performances, but it's sounded like a great night for the culture.
It's not often that you get a shoutout from a legend of Eddie Vedder's status, but for Chance that seems to be the norm these days. Vedder took time out of his own induction speech to tell Chance he applauded "all the work you're doing in Chicago" and added, "If you're somehow watching, my daughter Olivia loves you." It nice to have fans in high places. This further shows just how beneficial the work that Chance is doing is; he's using his platform to change a negative narrative in his city, and also about black males.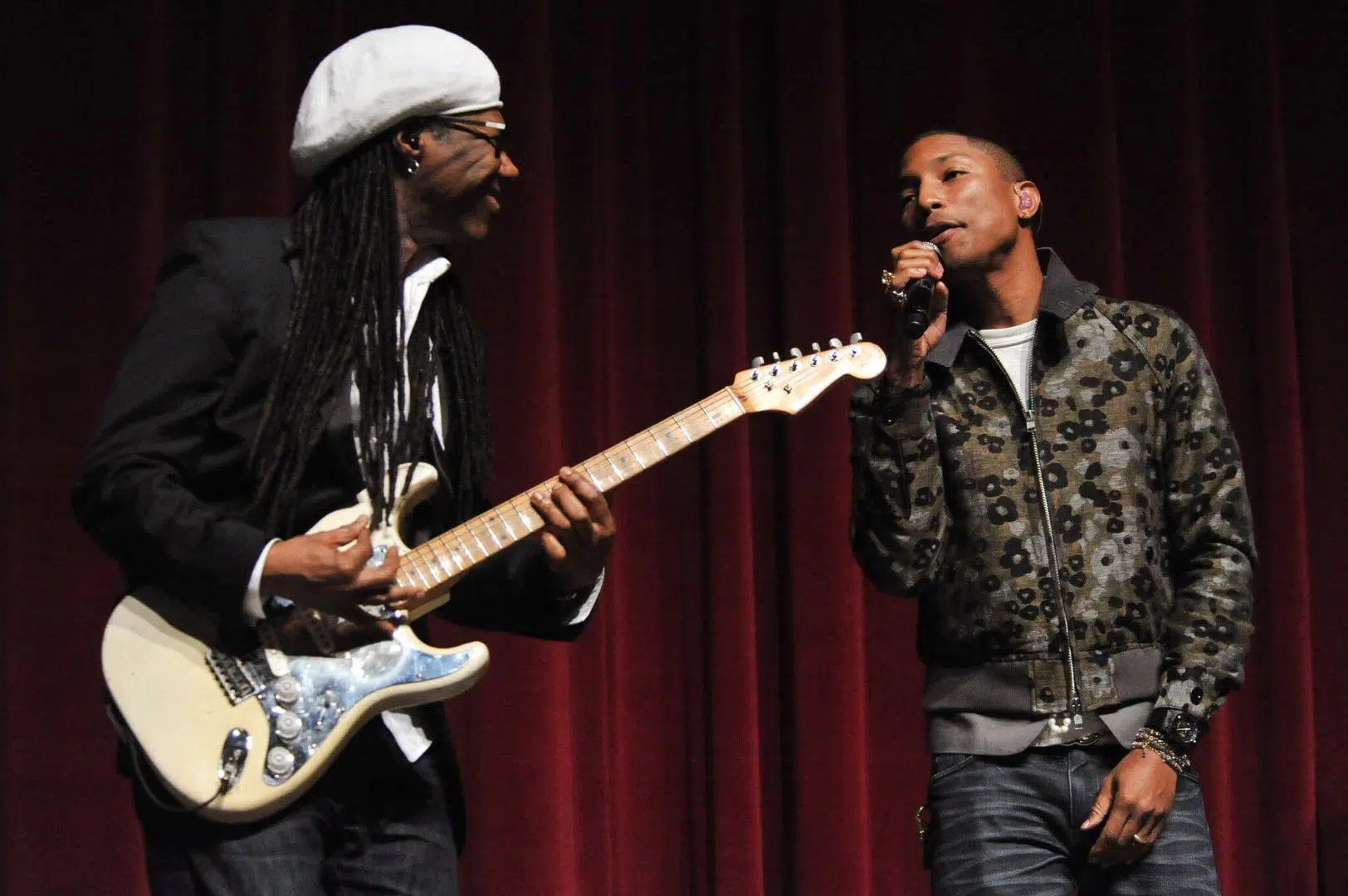 Pharrell introduced Nile Rodgers during the ceremony to present the guitarist/producer with the "Award for Musical Excellence". Rogers is considered one of the pioneers of Disco, and has worked with artists such as Madonna and Skateboard P himself. Pharrell went as far as to say that Rogers has, "been in the studio with him in spirit for about 25 years", so it's only fitting that he got to introduce a man who's influenced so much of his music. This isn't the first time the two super producers linked up however; the two linked on the insanely popular Daft Punk song 'Get Lucky', it was Rogers playing guitar on the track and Pharrell's vocals.
You can catch the full Rock and Roll Hall of Fame ceremony on April 29 on HBO!