Freddie Figgers Was Abandoned At Birth and Left by A Dumpster, Today He's A Millionaire!!
Freddie Figgers was born into the worst conditions of poverty but didn't let that define him. Shortly after birth, Figgers was abandoned by his birth mother and left for dead by a dumpster.
Luckily someone found him and contacted the police. Freddie spent the first two days of his life in the hospital before being placed in foster care. The family that took him in, Betty and Nathan figgers and their daughter would later adopt Freddie into their family.
The Figgers would lay the foundation that would allow Freddie to go from "dumpster baby", a name bullies used to call him, to millionaire. When Freddie Figgers was just 9 years old his father brought home an old computer for his son to "tinker" with.
At just 9 years old the younger Figgers would take apart and reassemble the computer multiple times.
By the time Freddie was just 13 years old, he was being hired to fix the local city computers. By 15, the teen had started his own company, Figgers Computers, through which he repaired computers.
That business acumen inspired Figgers to skip college and focus on his own enterprises. This move proved to be beneficial, he would go on to sell a GPS tracker program he created for over 2 million dollars. The Tracker program was a combination of his desire to help people and his computer technology skills.
Nathan Figgerrs had developed Alzemiters and would often wander. Freddie developed a device that fit into his father's shoes that not only gave him access to his Dad's location but also let him communicate.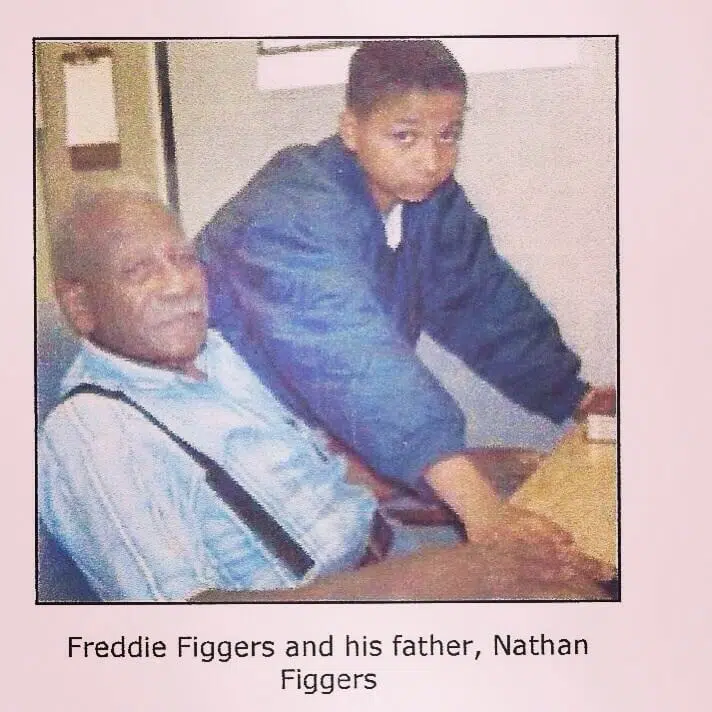 With the money, he made from selling his GPS software the young entrepreneur was able to start Figgers' communication. Freddie Figgers is now the only black owner of a Telecommunications firm in the united states.
Despite his millionaire status, figgers stills focus his efforts on helping people.
His company has developed technology to help combat texting and driving. Additionally, Figgers' communication has developed cell-phones with a blood glucose monitor for people with diabetes.
Freddie Figgers is an example of what black excellence is all about. Although he had a rough start to life, he was able to turn himself into a millionaire by just focusing on the good in his life instead of the bad. Yes, he was lucky to find a loving family in the Figgers to help mold him into the person he is. However, he should get credit for not being bitter or angry about his situation.
Freddie found out later in life that his birth mother was a drug-addicted prostitute. He's never met her and probably never plans to. Yet he owes as much of who he is to that strange woman as he does his adoptive parents. Without her decision to leave her baby by a dumpster he may have never gotten to where he is.
What do you guys think? Was Freddie just lucky? Or was he destined for greatness?
Let us know your thoughts in the comments.