Boston Celtics center Enes Kanter plans to change his name to Enes Kanter Freedom, per ESPN. Many may believe this a sporadic decision; however, this decision stems from his Turkish background. He became an official United States citizen on Monday. Kanter is to make the name change official after completing the citizenship process, according to Kanter's agent.
Kanter has an extremely long history of social activism. He's been outspoken about the Turkish government ever since 2018. In 2018, Kanter was accused of belonging to a terrorist organization in his home country, which he denies currently. Morever, Turkey has revoked his passport.
This season Kanter expressed his support for Tibet. As a result, this led to the Chine government's removal of Boston Celtics' games.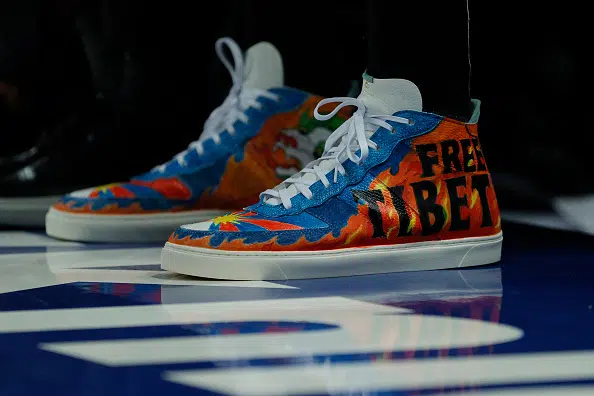 Kanter was the third overall draft pick in 2011 by the Utah Jazz. This is the second time Kanter will set foot on the court as a Boston Celtic. He previously played on the Utah Jazz, Oklahoma City Thunder, New York Knicks, and Portland Trail Blazers.
Boston Celtics game canceled off-air
The Boston Celtics games were pulled off Chinese media due to Kanter's two-minute video expressing his support for Tibet.
WATCH: NBA player Enes Kanter slams Chinese President Xi Jinping as a "brutal dictator" and declares that "Tibet belongs to the Tibetan people." pic.twitter.com/y2xgUIofpE

— GMA Integrated News (@gmanews) October 22, 2021
"I'm here to speak up about the situation in Tibet. The Chinese government's harsh rule has stripped the Tibetan people of their fundamental rights and freedoms," Kanter stated in a video shared on Twitter and Instagram on Wednesday.
He provokes and calls the Chinese President, XI Jinping, a "brutal dictator" often throughout the video. Kanter also decides to wear an image of the Dalai Lama. This all seems strategic and calculated; however, Kanter has never shied away from opening his mind up and expressing his agenda and goals.
The Office of His Holiness The Dalai Lama, located in Washington, D.C., issued a statement to ESPN expressing gratitude towards Enes Kanter, an NBA player, for his support of Tibet. The statement acknowledged that in a concise two-minute video message, Kanter accurately highlighted the grave challenges faced by Tibetans under Chinese communist rule. Every word he spoke was acknowledged as truth.
"At the huge risk to his personal life and career," The Dalai Lama continued.
The NBA and Tibet have not commented on the situation, per sources.