After Airstrikes Kill Iranian Miltary Leader, War Seems Inevitable!
As the Iranian situation spirals out of control. America finds itself even more isolated from its allies.
Benjamin Netanyahu was overheard saying in a meeting that "Israel had nothing to do with the airstrike on the Iranian General. America and America alone was responsible for it."
Furthermore, the Iraqi Congress voted to remove all United States soldiers. Causing Trump to threaten sanctions.
Days after the airstrike. A little known government website was hacked by hackers claiming Iranian loyalty.
Threats or promises?
Furthermore, the daughter of the murdered General vowed revenge. Along with the Supreme Leader of Iranian who was seen publicly weeping.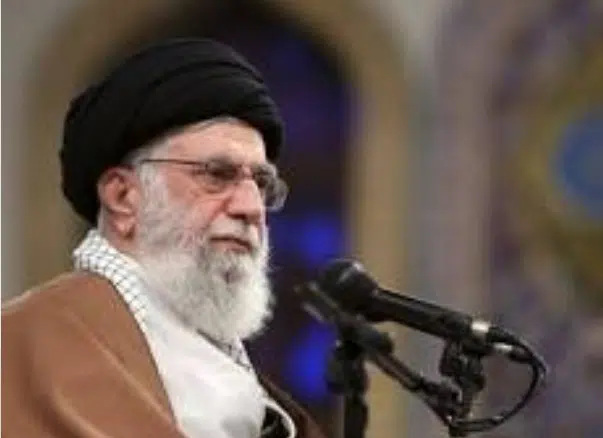 Iranian leaders are discussing 13 options for revenge. One they claim will be the most disastrous America has ever seen.
Donald Trump via Twitter addressed Congress stating that any revenge attack by Iran would be met with an excessive force.
Meanwhile, the funeral of the General had to be postponed due to a stampede that killed 40 and injured over 200 people.
Meanwhile, the Supreme Leader of Iran also put an 80 million bounty on the life of Donald Trump. Whereupon comedian George Lopez stated, "we will do it for half". Outraging Trump followers.
Also, actress Rose McGowan also drew the anger of Trump supporters after apologizing to Iran.
We are only one week into the year 2020. Which begs the question "what's next"?
Trump responds to Iranian aggression
As Iran bombs Iraqi bases housing United States soldiers. It would be fair to assume the world is going to war again.
But after Donald trumps address today it would seem that the United States is not really interested in war with Iran.
Trump blamed Barack Obama for signing the Iranian nuclear deal. Trump said that the deal was the reason bombs were raining down on United States troops in Iraqi. He also wants more help from NATO in the Middle East.
Between his sniffles and incorrectly pronounced words it seems trump is backing away from his max force threat.
It's interesting because everyone knew this was coming. Everyone knew Trump would start a war but we ignored him thinking he would go away.  Nevertheless, the world is facing a long list of issues. each one with the chance to leave us extinct.
Will we come to our senses? Or will we fade into the darkness of space? The idea of history dies if humanity dies. Moreover if we stop this culture of ignorance we could save the world.
Do you think things will calm down after the latest airstrikes or do you think disaster is coming?
Lastly, let us know your thoughts in the comments.