Praised by the Likes of Complex and Pitchfork as One of the Best Mixtapes in History
Before he became one of the most successful rappers of the past decade, Wiz Khalifa was an independent hustler and marijuana enthusiast with a loyal subset of fans. On April 14th, Wiz celebrates the 10th anniversary of Kush & Orange Juice, an iconic mixtape that established Wiz as a cultural force and forever enshrined the "wake-n-bake" as an essential part of the stoner lifestyle. To celebrate the anniversary, Wiz teams with Rostrum Records to release Kush & OJ on vinyl, marking the mixtape's first-ever availability on a physical format.
Wrapped in a Zip-lock-style shrink wrap, the album comes with two cloudy green-colored discs. The double-LP comes packaged in an orange-scented juice carton gatefold–fans will have to provide the kush scent on their own. Releasing on April 17th via Rostrum Records, the Kush & OJ vinyl is currently available for pre-order at http://www.kushandoj.com/.
A melodic masterpiece featuring early-career contributions from the likes of Curren$y, Big K.R.I.T., Cardo Got Wingz, and others, Kush & Orange Juice was one of the first mixtapes to catch fire on social media. Kush & Orange Juice became a #1 trending topic on Twitter and Google in the days after its release. Boasting fan-favorite Wiz Khalifa tracks like "In The Cut" and "Mezmorized," the tape is among the most acclaimed and popular free mixtapes of all-time. It earned Diamond status on DatPiff, and earning spots on Best-Ever Mixtape lists by Complex and Pitchfork. The mixtape saw official release on DSPs and streaming services in November 2018.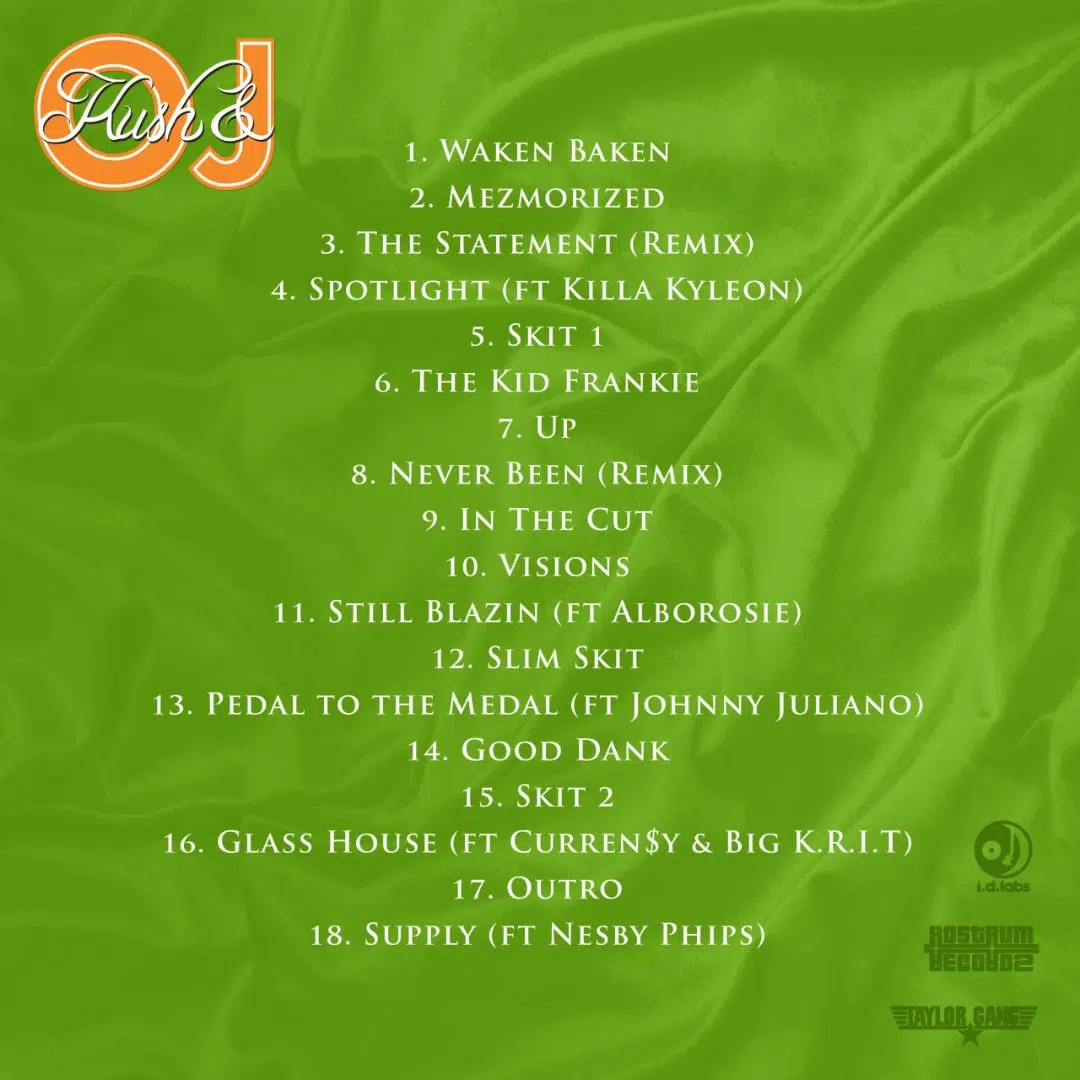 Stay tuned to Hypefresh for the latest news on hip hop and the culture!