Meek Mill and Nicki Minaj continue to beef after once being a power couple!
Meek Mill and Nicki Minaj's beef has escalated to a new level after the stars traded jabs on Twitter Wednesday. A week after the former couple had a shouting match in a clothing store, the feud has now moved to the internet.
Nicki allegedly took the first internet shot when she took to her Instagram stories to call Meek a clown. She also referenced Drakes's diss track "back2back" and accused Meek of beating women.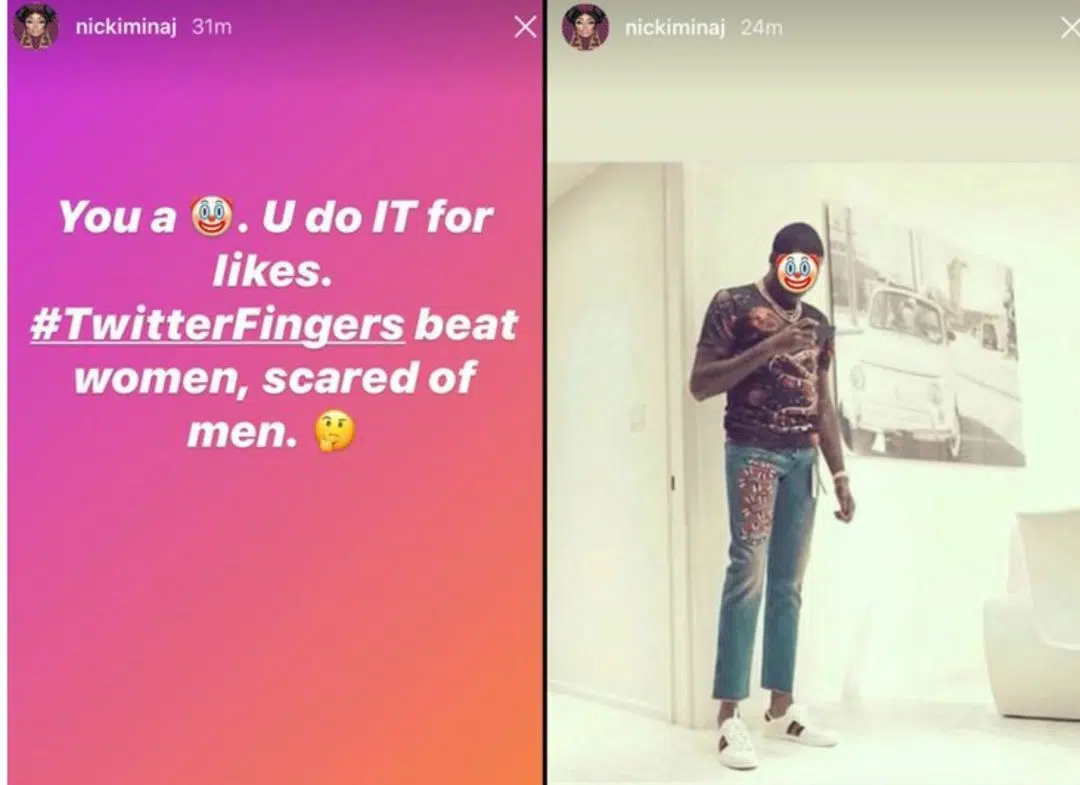 She then followed that up by heading over to twitter, where Meek is most active and made a post about him there writing.
Someone has been tweeting about my man for a year now. They claim they visited my page to see him, but he was blocked. Move on, please. I know your behavior is embarrassing. Remember when you got pressed in that store? 🤡
— Mrs. Petty (@NICKIMINAJ)February 5, 2020
Nicki Further insulted the Philly rapper by making claims that he beat her, his mom, his and his sister.
You fought your sister and recorded it. Spit on her & recorded it. Kicked me in front of your mother, sending her to the hospital. Seeking validation from Drake made you feel tough again. It's time to move on.
— Mrs. Petty (@NICKIMINAJ) February 5, 2020
After that, the gloves were officially off as Meek responded by coming at Nicki about her rapist brother.
You're trying to ruin my career by spreading lies about me beating women. But let's talk about your brother, convicted of rape, and how you knew and paid for his lawyer. Yes, your little brother also harmed that young girl!

You know I'm aware of everything, including your wish for me to clash with your boyfriend, but I won't.

— Meek Mill (@MeekMill)February 5, 2020

The Meek Mill and Nicki Minaj beef is trending currently on twitter, head over and check the #Meek or #Nicki

Come back and let us know what you think.