So, I assume everyone is watching The Boys and are eagerly waiting for any crumb of news they can sink their teeth in, like the cannibalistic vultures they are. Wait, there's people who haven't? Well what in the vought, F***sakes, are you waiting for?
The Boys is some of the best programing out there that bases it's story in the comic book of the same name. However, it turns everything we know about supes on its head. Who can you trust, if you can't trust the Superheroes "made to protect you?" Jensen joins the cast as Soldier Boy.
The Boys, Season 3
Eric Kripe did a podcast were he talks about the show. It's an hour long but worth a listen. For those who want a quick idea of what to expect for Season three, read on.
What to expect this season on The Boys?
In Season 3, we'll delve deeper into the origins of Vought and the Seven with the introduction of Jensen's Soldier Boy. Vought is never as it seems and Soldier Boy, is a catalyst for that exploration.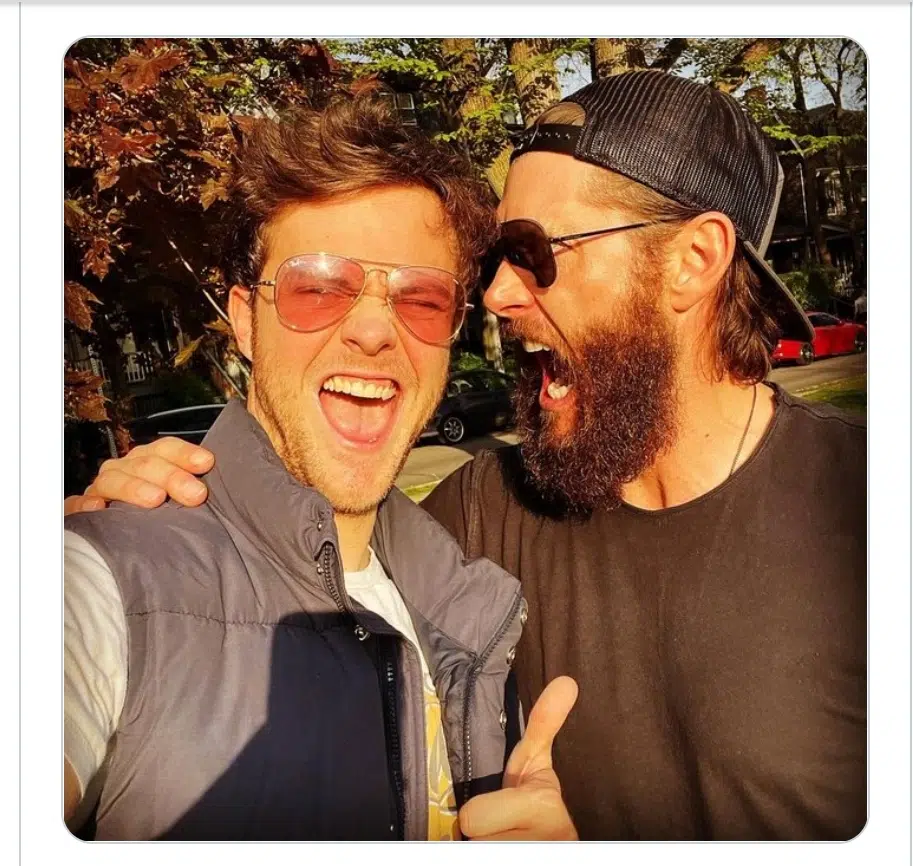 Not the Idyllic Past that Vought's pushing with propaganda
"We're introducing Soldier Boy and the team Payback in Season 3 to explore how we arrived at this point."
Kripke told Entertainment Weekly. Soldier Boy was part of an original team called Payback. Additional members of said team are Stormfront, Eagle the Archer, Tek Knight, and Chrimson Countess. Those characters will get fleshed out as the viewer learn about Soldier Boy's past.
"By exploring the supes' history, we can shed light on America's past and the circumstances that led us to our current situation. Soldier Boy provides the perfect opportunity for us to delve into that."
More blood and violenpce
Season three will be a bloodbath. If Alonso's intel is right, it will be all about the gore and shock factor.  Laz Alonso, who plays Mother's milk, has confirmed to Collider that there will be at least three times the amount of bloodshed this season.
"I had a chat with the lead makeup artist who handles blood ordering among her many tasks. Surprisingly, in Season 2, they didn't use more than a gallon of blood in total. However, for Season 3, we're already at three and a half gallons. That should give you an idea of where things are heading."
Soldier Boy, "The original Superhero."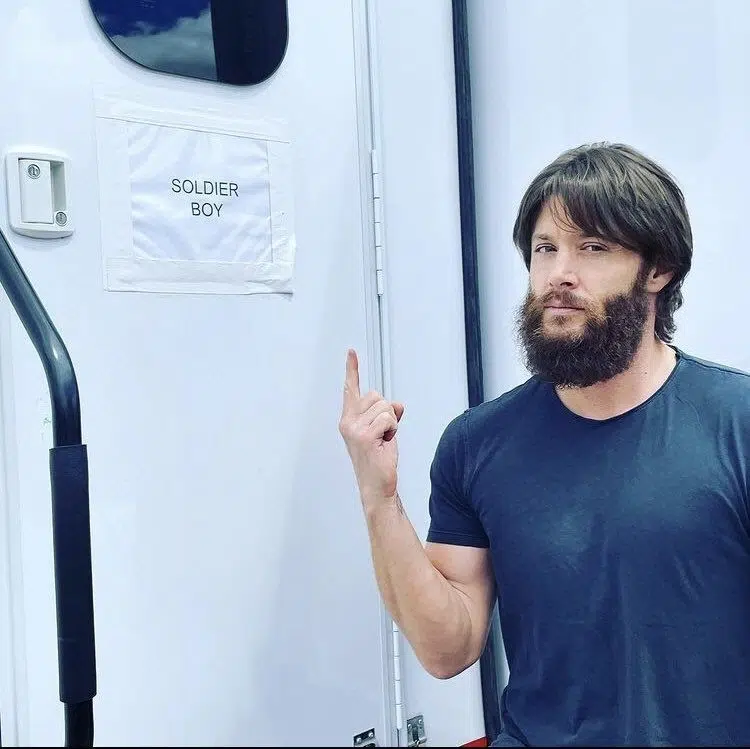 Soldier boy played by Jensen Ackles is a soldier who was seemingly one of the first recipients of Compound V during World War II. He represents Vought's beginnings. Reportedly, he fought on the Allied side, since Frederick Vought switched sides. Soldier Boy supposedly served in war but Butcher discovers evidence to lead him to have some doubts.
Jensen Ackles on the idea of growing the beard, a little spoilers about #SoldierBoy, and beard care tricks😉
1/2
||GISH Fest Opening Ceremonies||#JensenAckles #Supernatural #SPNFamily #TheBoystv #TheBoys #Beardsen @JensenAckles pic.twitter.com/LkNVV4GjhI

— Jensen Ackles News (@NewsAckles) May 25, 2021
Soldier Boy's Abilities & Weakness
Superhuman strength: Soldier Boy is not as strong as Homelander, Stormfront, or any other supes. However, his strength is similar to that of a super-soldier.
Soldier Boy possesses: incredible speed, effortlessly evading both bullets and physical attacks.
Skilled use of his shield: Soldier Boy is an expert user of his shield, which he uses as a melee weapon.
Expertise in hand-to-hand combat: Soldier Boy is able to be in control and alongside his speed, repeatedly throwing blows that stun opponents.
Although, he has one glaring weakness: Cowardice. Soldier Boy is naïve and eager to please others. Hmmm… that sounds like something that will be exploited next season.
Stay Tuned for a Vought broadcast…
Erik Kripe revealed in his twitter, a new twitter account, Vought International. It appears this twitter will be where they tease Season 3. It's a clever way to promote the season given how they have used the propoganda to drive the show.
There is no official word regarding a possible release date for The Boys season 3 but everyone is on the edge of their seats ready for our boys to take down some corrupt supes.