For hustlers, success is an addiction impossible to quit.
Tape, also known as King Tape or DetriotKing Tape, is a Motor City veteran recording artist with a slick tongue, street smarts and hustle. Ready to become an immovable new star in hip-hop in 2021, the now Los Angeles-based act prepares us for what the future holds in the unveiling of his new single/video called "Drop That Location".
The song speaks to the accomplished artist's redesign. Fans are exposed to Tape 2.0, a smarter, stronger, and more focused individual all about the money. On the song's concept, Tape explains:
"'Drop That Location' was inspired as a reintroduction of Detroit King Tape. Showing the world where I'm at presently in life and all that I'm currently manifesting… You wanna know me? "Drop that location". You owe me? "Drop that location". It's more about me sharing my story/talent to the world by dropping my location. Basically. This is where I'm at wit it."
Watch it above. "Drop That Location" prepares for Tape's forthcoming album and is available now on all DSPs via DWI Entertainment. The song is a follow-up to his latest single, "Hometown". "Drop That Location" solidifies Tape as a spankin' new artist. It's all about the all-mighty dollar with this one, so if you love the money-making music, Tape is the act for you. For more on the rising star, follow him on Instagram.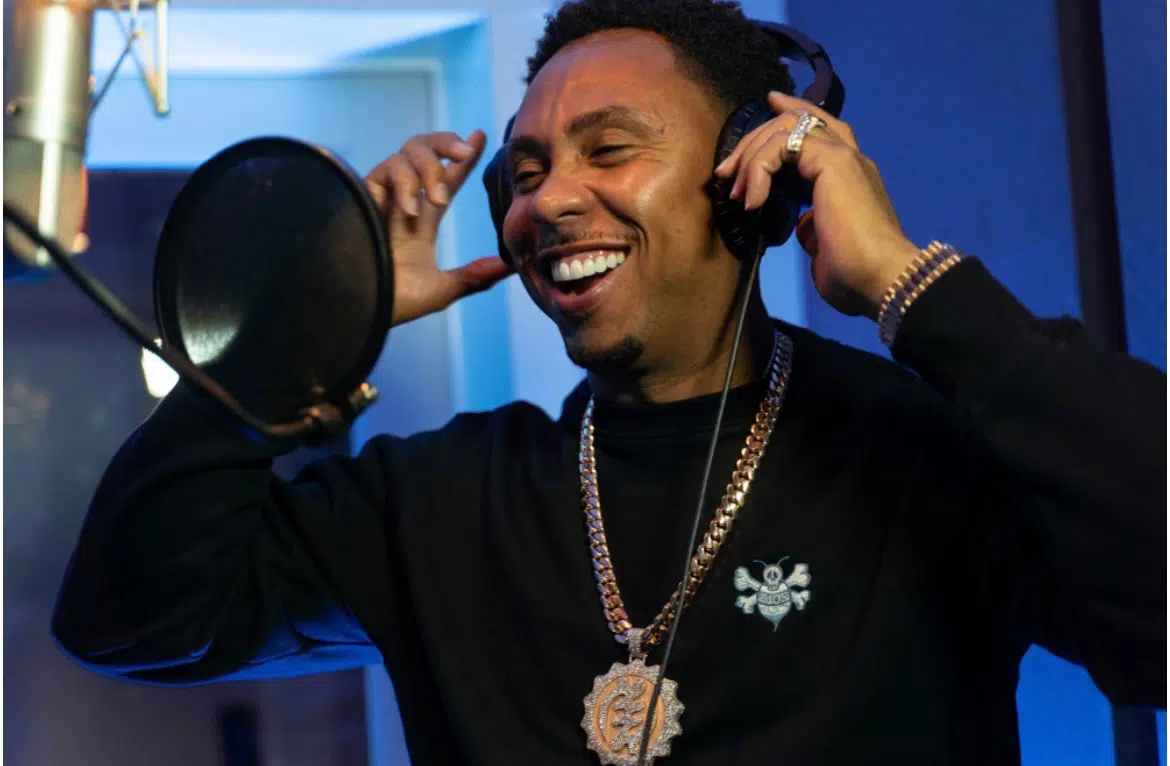 ABOUT TAPE
Introducing Detriot-based artist, designer and businessman, Tape. Despite his tortious circumstances, Tate focused his energy on writing. Tape's breakout hit "Hometown" appeared in his album The Real Detroit 187 which has attracted over 106k views on Youtube. Following his success, came his second album The King of the D which featured memorable songs "Detriot Needs Me" and "Tape and Juan".
King Tape continues to hustle and grind, as he awaits the unveiling of his new restaurant Health & Hustle in Los Angeles in 2021. Marketing himself as a triple threat, Tape is simultaneously filming a docu-series also titled Health & Hustle. The series will highlight the connections between hip hop and health alongside various celebrity guests. Known for his keen fashion, the artist is also working to release a vegan clothing line, as he stays true to his beliefs against animal cruelty.
On his way to building his empire, Tape is demonstrating to others how it's possible to combine all of one's passions into a means of living. Tape's love for his city, music, business, and spreading of awareness is truly what sets him apart, and there is no doubt the artist is leaving his mark and sound on the motor city.