Suicide Squad Sequel, James Gunn's Stand-alone Version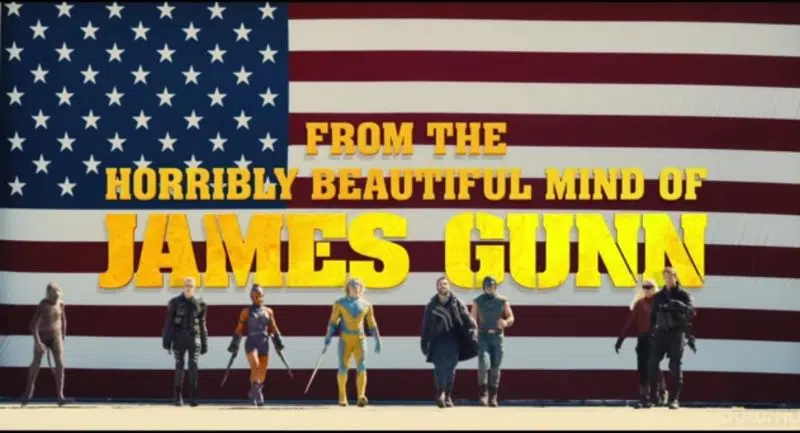 A new trailer has dropped for "The Suicide Squad" Sequel. Consequently, James Gunn will direct the film as a standalone answer to David Ayer's 2016's "Suicide Squad." Gunn's version is a reimagining of his Suicide Squad and not a true sequel. As you may recall, James Gunn was previously fired on Marvel projects due to controversal and offensive tweets that he since apologized. Now, he tries his hands at Suicide Squad for DC and Warner Bros. Furthermore, Suicide Squad sequel will hit theaters and HBO Max on August 6, 2021.
Newest Trailer Release
Fans will be exited to know that a new trailer has dropped for the August release of James Gunn's "Suicide Squad." However, beware many of the funny bits appear in the trailer which may lose it's effect on the big screen.
More Over, Gunn's version is grittier than it's predecesor, reminicent of 70's war films with vulgar male driven comedy. As the director, Gunn will be bringing back some of the characters from Ayer's "Suicide Squad" (Margot Robbie's Harley, Jai Courtney's Boomerang, Viola Davis' Amanda Waller, and Joel Kinnaman's Rick Flag). Apparently, Will Smith's Deadshot won't be returning. Additionally, he will add some new faces.
So, who has been added?
Gunn will also include new cast members. Namely, Idris Elba (as Robert DuBois, aka Bloodsport), Nathan Fillon (as Floyd Belkin, aka TDK), John Cena (as Christopher Smith/Peacemaker), Alice Braga (as Sol Soria), Pete Davidson (as Richard Hertz, aka Blackguard), and  more. Of course, with the vast array of characters, its important to note, like in the comics, the characters are expendable. As a result, viewers should refrain from getting too attached to any character. This was something that was missing in the previous endeavor. Not knowing which character will survive the film adds a layer of anticipation that drives the action of the film.
Suicide Squad Sequel, Plot
Welcome to Belle Reve, the deadliest prison in the USA. It houses the most dangerous Super-Villains who will go to any lengths, even joining the secretive Task Force X, to escape.

Today's do-or-die assignment?

James Gunn's Suicide Squad sequel is a reimagining stand-alone film that provides a grittier take on the group of villians.
Screencapture from Suicide Squad film (2021)
First, Assemble a collection of cons to do the dirty work to erase all trace of "Project Starfish." Second, arm them heavily and drop them (literally) on the remote, enemy-infused island of Corto Maltese. Third, if they don't behave, activate the kill switch and say good riddance.
Additionally, John Cena's Peacemaker character will debut on HBO Max in January 2022 in his stand-alone show. This film will serve as an introduction to the character before his small screen debut.