Steven Spielberg's Daughter, Mikaela Spielberg is getting into Film, her is x rated though.
Steven Spielberg is maybe the most popular film director ever, yet to his children is he just dad. As a father, Spielberg and His Wife, Kate are known for their open-mindedness and loving nature. However, after their Mikaela Spielberg told them she wants to be a porn star that may be difficult.
In an exclusive interview with The Sun, Mikaela Spielberg let the world know that she is a "sexual creature" and she wants to capitalize on that. Mikaela said that she has not only already started making solo porn videos but also wants to get into erotic dancing.
The 23-year-old artist was adopted by the famous director and his wife in 1996 shortly after birth. Having grown up in Hollywood, Mikaela understands that some may not understand why she would make such a decision. However, one of the biggest factors in her new career choice is the possibility to be financially independent.
"My main hope is to find a lucrative opportunity where I'm financially independent and free to use my body in a way that feels comfortable to support myself. I don't want to rely on my parents or the state; it just doesn't feel right for me."
The Spielberg's may find some peace in the fact they won't have to see their child have sex on camera.
Mikaela has said she will only do solo videos and maybe some fetish out of respect for her 47-year-old fiance, Chuck Pankow.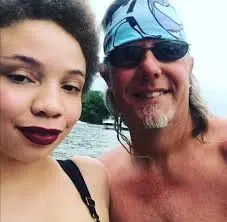 Steven and Kate are said to be very supportive of their daughter. They are just afraid it may not be the best long term decision. Time will tell if Mikaela Spielberg has what it takes to make it in the porn industry though. Either way, her parents seem like they will be there to support her no matter what.
What do you guys think about Steven Spielberg's Daughter, Mikaela being a porn star? Do she have what it takes? or should she pick another career?
Let us know your thoughts in the comments.