Four-time Olympic gold medalist, Simone Biles uploaded pictures of her and her boyfriend, Jonathan Owens, on Instagram last Sunday, August 29. The gymnast flaunts a kiss in front of the Houston Texans logo. While he and his team kick off the NFL season on September 12 when the Houston Texans face off the Jacksonville Jaguars.
The couple was all smiles for their one-year anniversary pictures. Booth styling with matching outfits. Simone Biles took to Instagram with a photo and captioned it "Forgot to mention we've been dating for over a year. Happy anniversary to the best thing that's ever happened to you: ME." Owen responded in the comments saying, "Time flies when you're having fun. Here's to many more with you, baby."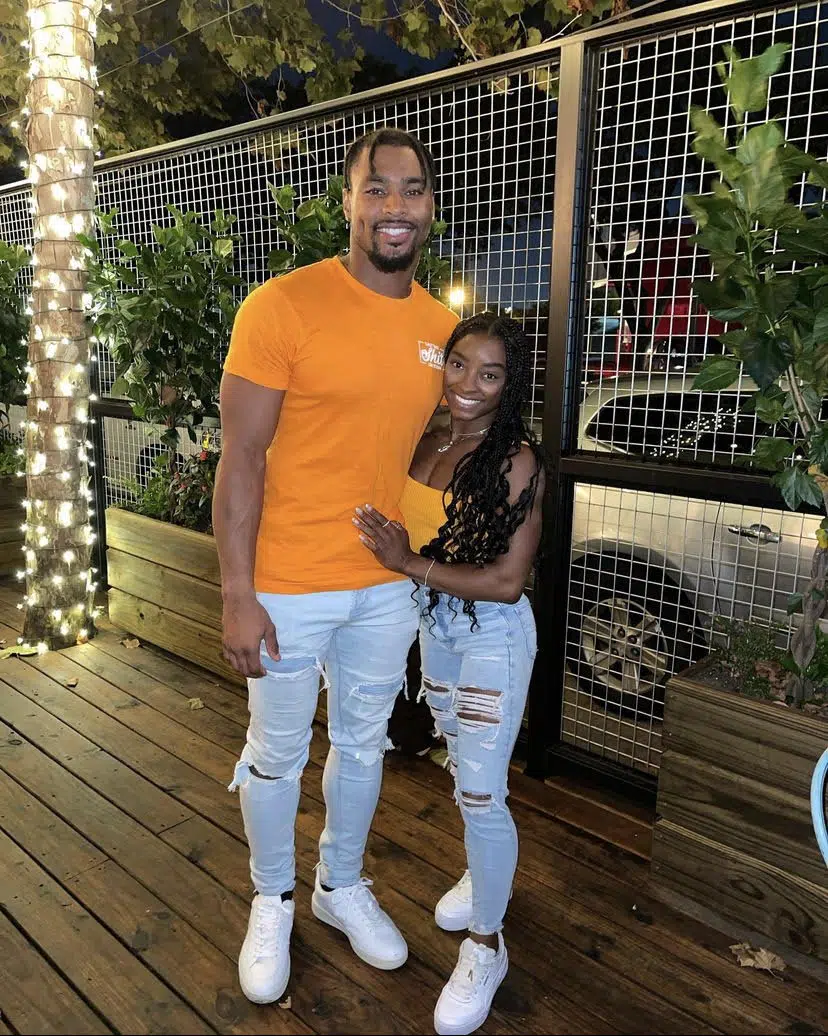 Both met at the start of the pandemic on the dating app Raya. Even though her recognizing Owen's had no idea who she was when they first matched.
Besides their relationship, the pair have been supportive of their careers and been busy with their own. Owen's upcoming season with the NFL and Biles is just returning earlier this month from the Tokyo Olympics.
Becoming a Supporter
While having her struggles with mental health in the Olympics, Jonathan has shown his public support towards Simone. In fact, he posted on social media and left a thoughtful message.
"I'll be by your side no matter what, baby. Your strength and bravery are incredible, and you continue to inspire me every day, SB. You'll always be my champion, and never forget that I love you so much. I can't wait for you to come home and see that beautiful smile again. You know I'm always here for you, baby."
Kudos to the two love birds as the continue to make memories.