Taylor Swift's Eras Tour Unites Celebrities in a Harmonious Melodic Journey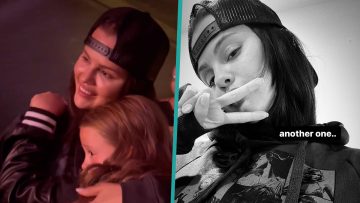 In an inspirational display of artistic prowess and brotherhood, the unstoppable Taylor Swift took Los Angeles under her Eras Tour on August 8th. Celebs like Selena Gomez and her sister Gracie gathered in the heart of the city for a musical voyage that transcended time, leaving a lasting mark on all who were present.
Selena Gomez and her sister Gracie joined the Eras Tour by Taylor Swift radiating excitement and magnetism. Selena
Instagram lit up with vivid images during the evening, capturing the essence of the evening. A touching video displayed Selena and Gracie locked in a warm embrace singing to harmonious notes of "Lover." This emotive moment resonated deeply. The power of music and sisterly affection exhibited it.
Selena Gomez paid homage to her Reputation era in chic attires. Wearing an all-black outfit that is likened to the vibe of what it was past, Selena portrayed a musical journey. An Eras Tour sweatshirt brought out her affinity for melodies that have marked generations. The exchange of friendship bracelets resonated with unity and devotion, signifying partaking in music from Taylor which nurtured their bond.
Celebrities crossing all strata of stardom gushed to Taylor Swift's Eras Tour like constellations illuminating the night sky. Lucy Hale, Halsey, and Mariska Hargitay among others took to the melodies, posting their excitement on platforms like Instagram and TikTok. Taylor's performances veered beyond admiration — immersing these stars in a musical odyssey that veers away from celebrity status. Embraces, bracelet exchanges—and fleeting moments paid homage to the celestial connection woven by Taylor's music.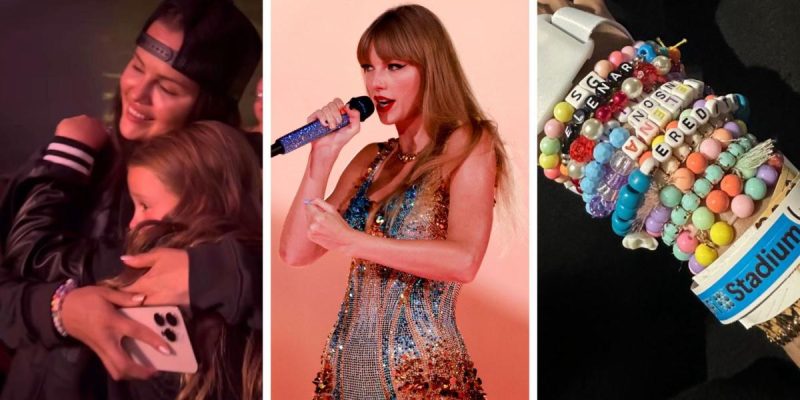 From the glittering lights of Los Angeles to the calm ambiance of Santa Clara, Eras Tour by Taylor Swift lit loads of celebrities with unspeakable feelings of gratitude. Icons like Brie Larson, Gigi Hadid, and Mark Zuckerberg embarked on a joint journey toward epicentre of musical creativity. Instagram pictures spilled loads of vibrant visuals that each picture delved into depicting ecstasy to witness Taylor's mastery. Captions testified about true appreciation for the huge impact of Taylor's music which does not restrict from any societal boundary and resonates profoundly.
As the echoes of Taylor Swift's Eras Tour echo in memory, it becomes clear that the spell of this musical odyssey transcends the stage. It is a spellbinding magic that binds souls across time and space, a celestial thread spun with melodies that evoke feelings, memories, and experiences shared by us all. Selena Gomez, Gracie, and a galaxy full of celebrities set out on an adventure to prove—itself—a force that binds, inspires, and inscribes itself inside the collective consciousness.
As the luminance of Eras Tour keeps shedding light upon hearts and souls, let's ogle in this musical constellation forever linked by tunes that bridge eras and join us in a whole symphony of shared experiences.