After four years, the impact of Hurricane Maria still lingers. It devastated the power grid, caused over $90 million in damages, and resulted in around 3,000 deaths, as reported by the local government. However, amidst the adversity, Puerto Ricans found resilience. Unemployment decreased as many citizens started their own small businesses, just like Mikeyla Jerian and Wilmer Jobeth did with their creation of Salón Boricua. This salon celebrates the rich culture and heritage of Puerto Rico.
The Creators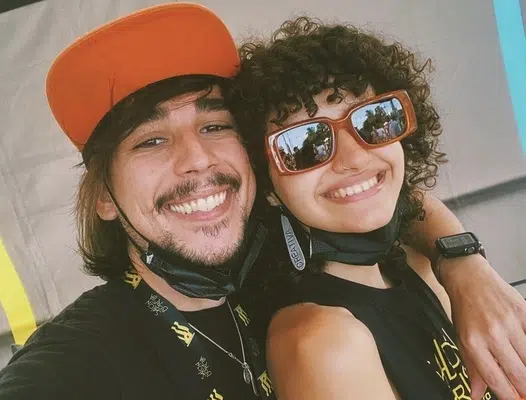 Established in 2018 by Wilmer Jobeth Fernandez and Mikeyla Jerian Maldonado, Salón Boricua brings a fresh perspective. These talented individuals create art inspired by Puerto Rico's rich history, culture, and identity. They also aim to enlighten the public about the lesser-known aspects of Puerto Rico's past.
"We have a deep personal connection to the history of Puerto Rico and a strong love for our island," shared Wilmer Jobeth. "Moreover, we strive to shed light on the lesser-known aspects of our history, filling the gaps that are often overlooked in education."
Why the name of Salón Boricua?
In the 1950s, Vidal Santiago Diaz owned a barbershop that had a significant historical connection. Diaz, a member of the Nationalist Party of Puerto Rico and former president of the Santurce Municipal Board, served as the personal barber for Pedro Albizu Campos, a prominent figure in the independent movement.
Vidal Santiago played a pivotal role in an intense battle on October 31, 1950. In 2018, Salón Boricua was established to address the educational needs of the country and reflect the love that founders Mikeyla and Wilmer have for their homeland. The artwork showcased in their store serves as a national affirmation, representing Puerto Rican identity and history. Co-founder Mikeyla Jevian described Salón Boricua as a creative workshop that draws inspiration from Puerto Rico's rich history.
Greener Materials
The world is currently facing a severe environmental crisis. Recycling plays a crucial role in giving waste a new purpose. In Puerto Rico, only 11.3% of residents actively practice recycling, and there are currently only 18 open landfills out of 29, with just 11 meeting environmental standards. By 2022, these 11 landfills will also be closed.
Salón Boricua offers products made from recycled materials, embodying the principles of "reduce, reuse, and recycle." Their notebooks feature collage-style covers adorned with prominent Puerto Rican figures.
Struggles All Over
After the earthquakes and hurricane in 2017, entrepreneurs in Puerto Rico faced the challenge of starting over. The COVID-19 pandemic further impacted the island's economy in the 2020 fiscal year, particularly affecting small businesses. Despite these crises, the creators of Salón Boricua found resilience and purpose. They received support not only from local clientele but also from the Puerto Rican diaspora, contributing to internal tourism and investment in communities.
"We have survived hurricanes, earthquakes, and the pandemic, so we can overcome anything," said the couple.
To learn more about Salón Boricua, visit their website at www.salonboricua.com or check out their Instagram page. Each product is handmade and locally produced in Ponce, Puerto Rico.