The 2021 Primetime Emmys have definitely shaken things up this year. The awards show featured some of television's biggest stars. It also didn't hurt that for once the television broadcast proved worthy of watching this year. In particular, Tom Hanks wife Rita Wilson stole the show after rapping a television-themed version of "Just A Friend" during the Biz Markie's Tribute. Who knew Wilson had the makings of a great rapper?
Wilson Raps "Just A Friend" Like A Pro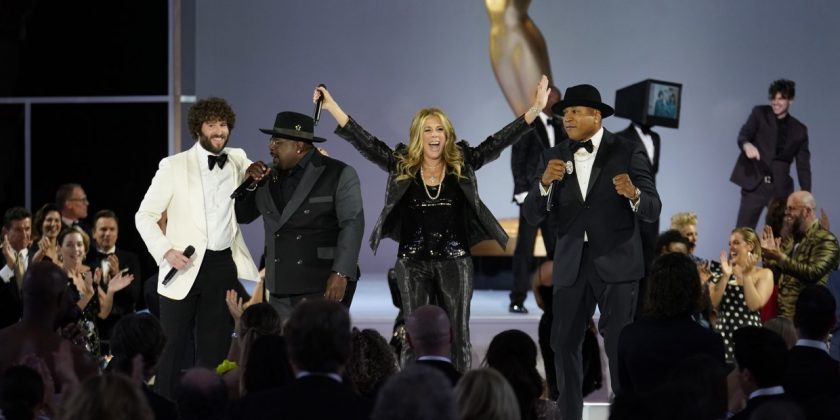 This past weekend the 2021 Emmys turned out a success. Not to mention, the awards show offered some pretty great performances. One of the most memorable moments took place when actress Rita Wilson dropped some bars. On Sunday night, Wilson rapped a catchy rendition of the "Just A Friend" during the Biz Markie Tribute. Cedric The Entertainer, Tracee Ellis Ross and "Ted Lasso" star Brendan Hunt joined Wilson in rapping a "love letter" to primetime television.
During the act, Wilson rapped, "Who knew, who knew they had so much TV? So many characters I love. In fact, that's Bert and Ernie's business, we don't care about that." Not only did Wilson drop some major bars. She also added a comical element to her act. Furthermore, the star added a joke about buying HBO Max for free. She also made a shoutout to "Sesame Street." Rita Wilson's Emmy rap proved epic at the award's show on Sunday.
The Actress Has A Future In Rapping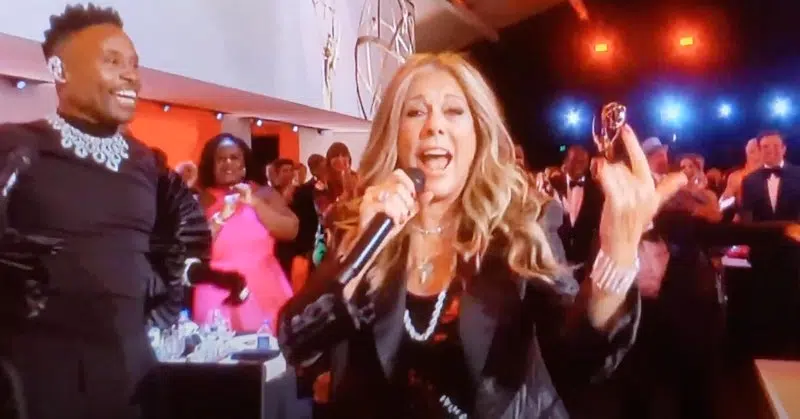 The Primetime Emmy Awards isn't Rita Wilson's first rap performance. Last year, the star posted an Instagram video of herself rapping to Naughty By Nature's "Hip Hop Hooray." Furthermore, the video title speaks for itself "Quarantine Stir Crazy See It To Believe It." Wilson's Instagram video garnished over 2 million views.
Though, Wilson didn't just rap to the Naughty By Nature song to beat Self-Quarantine boredom. Turns out, the actress did it for her role in the 2020 film "Boy Genius." It took her just a month to learn the tongue-twisting lyrics. Clearly, Tom Hank's wife has a future in rapping.