Rick Ross Strengths His Property Empire with $35 Million Star Island Mansion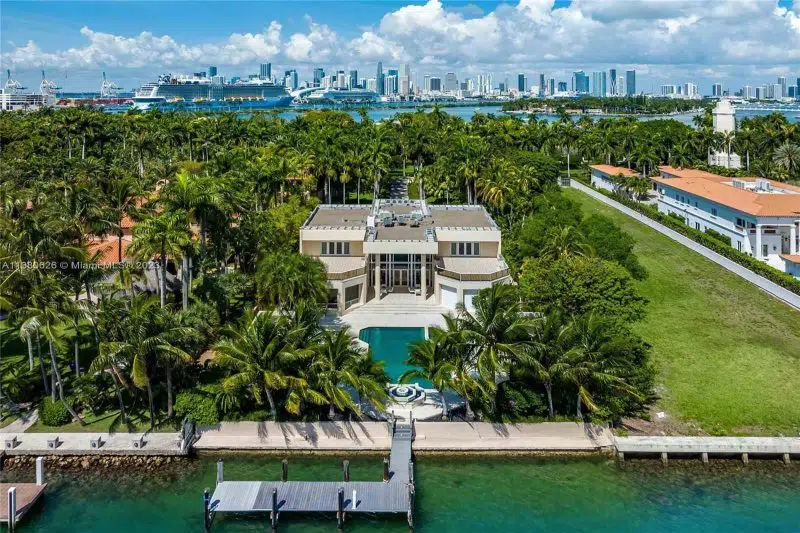 Miami, FL – August 16th, 2023 — Another record goes down as renowned hip-hop artist and entrepreneur Rick Ross buys a sprawling luxury estate on Miami's exclusive Star Island for an unheard-of $35 million. Roughly 37 Star Island Drive, the mansion features plush amenities and breathtaking water views among its many lavish accouterments.
The mansion is 9,700 square feet with a 40,000 square feet plot. One of the biggest draws to the property is its 40-foot boat dock – an entrance point to the sparkling waterfront and one that'll let a music mogul live the finer things in life.
The rapper recently blessed his fans via Instagram Stories as Ross wrote, "Glory to God," followed by prayer hand emojis. The anticipation in Ross's response comes through crystal plainly as he keeps on growing his king of real estate.
Far from being the first impressive property Ross has added to his portfolio, the mansion at Star Island is far away from being the Far. In 2021 according to reports, he reportedly spent $35 million in buying up the former mansion of music icons Emilio and Gloria Estefan, and that was solidifying his presence in this luxury gated community. The neighborhood also houses other notable celebrities like Diddy, making it a hotspot for both rich and famous people.
Ross's real estate ventures exceed Miami. Of utmost note is Ross's purchase of 109-bedroom property in Fayette County, Georgia, "The Promise Land" which he bought from boxing legend Evander Holyfield. This mansion had originally belonged to the former champion, and Ross seems to have an affinity for buying properties that are a bit off the beaten path/famous.
Ross tends not to take risks halfway through. He made waves earlier this year when he purchased Meek Mill's former eight-bedroom, nine-bathroom Atlanta home for $4.2 million in cash – a strategic move that further proves Ross a serious vendor on the market and has great eye for spotting valuable opportunities
As Rick Ross continues to stake his claim at the top of hip-hop with music and business ventures, his success in real estate is no less admirable. The incorporation of the Star Island mega-mansion into Ross's portfolio brings one more piece of proof that he is extending his empire with no signs of stopping any time soon.