Celebrities work 24/7 promoting new songs, tweeting with fans, going on interviews and attending charity banquets. Though, that doesn't mean they can't have a little fun. Radio host veteran Miss Jones recently revealed on REVOLT TV's Drink Champs that she had a wild night out with 2Pac and Monie Love. Who would've thought such a thing could happen? Although everyone in Hollywood has a some wild-night-out story tell.
    Miss Jones Spills On Her Wild Night Out With 2Pac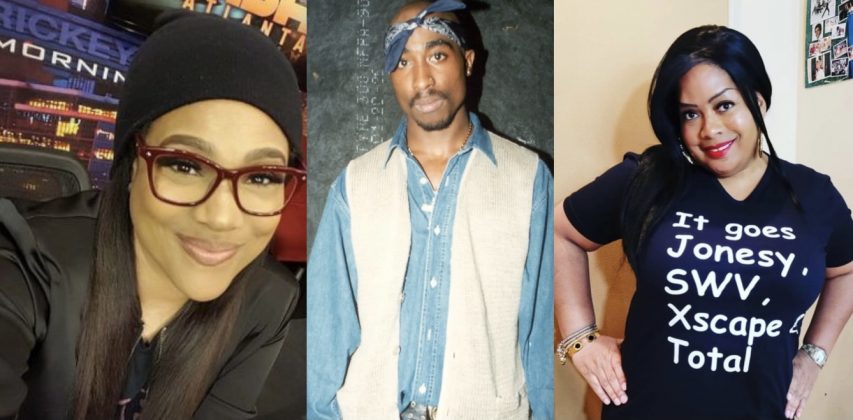 There's always a shock factor involved whenever celebrities reveal their worst moment or best memory in life. Clearly, Miss Jones very fondly recalls the time her, Monie Love and Tupac Shakur shared an intimate evening together. During an interview with REVOLT TV's Drink Champs' N.O.R.E and DJ EFN, the radio host Queen spilled all the details about her wild night out. According to Miss Jones, she and Monie Love arrived at a party where they met up with 2Pac. At some point, the legendary rapper shot them "the look" and Jones knew exactly "what it meant." It's pretty obvious to everyone just what 2Pac was thinking at the time.
All except co-host N.O.R.E who didn't really understand what transpired between the three stars that night. The Drink Champs host even took to Instagram to admit that she didn't catch the hidden meaning in Miss Jones following statement. "The three of us just talked for a long time." Like many of us, N.O.R.E wasn't ready for the big reveal. That's a heck of a wild-night-out story.
                        The Fans Had Plenty To Say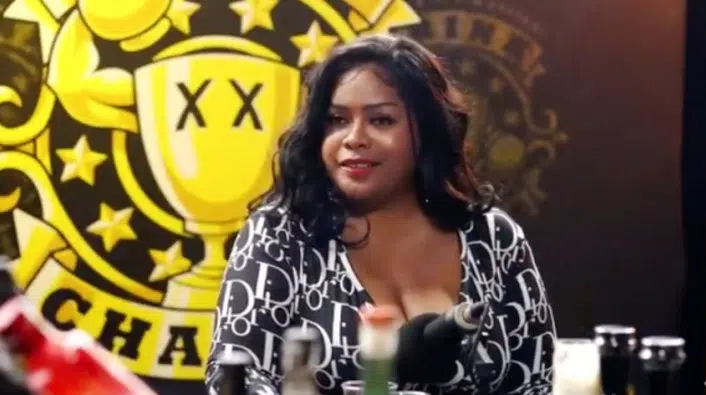 Miss Jones dropped a bombshell of a secret on REVOLT TV's Drink Champ's co-host N.O.R.E. Additionally, she even left fans in utter shock. Many fans took to twitter to offer their commentary on Miss Jones wild night out.
One fan tweeted a comment basically praising 2Pac's poweress in the music industry. "Pac was amazing! He conquered both music and acting industries. I'm sure 2Pac would appreciate that fan's comment."
What do you think? Do you agree with this Twitter fan? Did Miss Jones, Monie Love and 2Pac really share a night together?