Quinta Brunson Through The Years
Quinta Brunson, once known as The Girl Who's Never Been on A Nice Date, has blossomed into a funny, passionate, and optimistic actress. While she continues to prove herself in the industry, Brunson is working harder than ever to show fans what she's all about.
The 27-year-old went from the typical college student a a university to one of the Internet's most popular content creators. From there, she managed to grow her platform with the creators of Buzzfeed Motion Pictures, and ever since, she's been unstoppable. Eventually, selling her first comedy series, "Broke", to YouTube Red, and according to PEOPLE, "earning a social media following so massive it would make your favorite Instagram star jealous."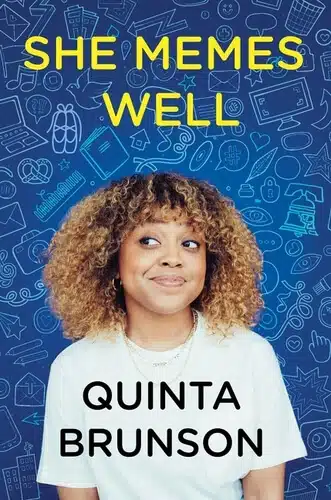 In her lifetime, Brunson has accomplished great things, from appearing on Up for Adoption, the comedy series that follows four women who work at a pet's store. As well as a role on Netflix's Big Mouth, the star has shown one of a kind.
Recently, Brunson's ABC comedy series, Abbott Elementary, quadrupled in ratings since the premiere back in December. Also, last year she wrote a book, She Memes Well, to give readers a "peek behind the curtain" with acting and her childhood. While it shows nothing can beat the "OOO he got money" star, one thing's for sure, she's that girl.
Let's check out five things to know about Quinta Brunson!
She is a Philly native. 
Brunson grew up in Philadelphia and was the youngest of five children. Growing up with religious parents that did not always agree with her career choices, Brunson had something better in mind. Anything other than a teacher like her mom, becoming a performer or comedian was up to her alley. In an interview with NPR, she talks about how she wouldn't tell her parents and secretly attended improv classes.
View this post on Instagram

"I never thought I could be anything other than a teacher, so I escaped into a hidden world where I took improv classes. Then I would return home."
She dropped out of Temple University and pursued acting in her 20s. 
Brunson studied communications and advertising at Temple University in Philadelphia. Once her junior year came around, the star dropped out and headed to Los Angeles to pursue what she loved. Later, to join "The Second City" in Chicago, where she completed intensive comedy improv. Since then, Brunson has blossomed into an all-around star.
Brunson's YouTube series, The Girl Who's Never Been on a Nice Date, was the perfect comedy bit, and after the first video, it became a hit. It was meant to be just a joke but turned into something else. Eventually, going viral and ultimately started her career. Many remember Brunson as the girl in the video at movie theaters saying, "a large, OOO he got money."
Even as simple as saying he got money, it is something many will not forget.
She landed a job at Buzzfeed. 
Shortly after her becoming viral on social media, Brunson landed a job with Buzzfeed in 2014, where she went on to become a development partner. The Internet has been the perfect platform for Brunson, and ever since, she has been incredible. While working on a wide variety of videos, one of her first viral videos was about "the perks of being short." Eventually, she made a series called, Broke and sold it to YouTube premium. Since she's made a long list of hilarious videos and proven she's a true comedian.
She made the Forbes '30 under 30' in 2017.
While the star has created viral videos of being, Broke, with over millions of views, Brunson was announced on Forbes list of '30 under 30' in 2017. From dropping out of college and doing what she knows best, it indeed was the best decision for her career. She's been nonstop in the public eye, and the world is seeing this true actress come to form.