There is a new look for the Playstation controller. Also, a new name.
The PS5 controller is now called the DuelSense controller and is said to add a sense of "touch" to your gaming experience. Check out the pictures below.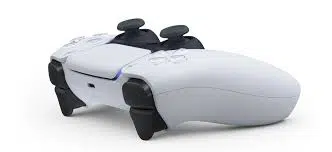 There is no set price for this controller yet, but with the new specs, it may be a little pricy.
The DualSense controller's design drew inspiration from touch, and haptic feedback plays a significant role in enhancing the PS5 gaming experience. Sony mentioned that players will experience a range of powerful sensations, like the gritty feel of driving a car through mud.
The L2 and R2 button will be enhanced by this technology. Now when a character pulls the bowstring you feel the tension that they do. Also, the controller will have a microphone in it so players can talk to others, without a headset. The new controller design was created to add all these features.
As you see the controller is now two-tone with white being the primary color. There is black, but not as much that we are used to from the last 3 generations.
Overall
"DualSense marks a radical departure from our previous controller offerings and captures just how strongly we feel about making a generational leap with PS5," said Jim Ryan, president, and CEO of Sony Interactive Entertainment.
"The new controller, along with the many innovative features in PS5, will be transformative for games – continuing our mission at PlayStation to push the boundaries of play, now and in the future". Further adding "To the PlayStation community, I truly want to thank you for sharing this exciting journey with us as we head toward PS5's launch in Holiday 2020. We look forward to sharing more information about PS5, including the console design, in the coming months."
I am excited about the new controller and what it brings. If you do or don't like it, comment below and tell us what you think.