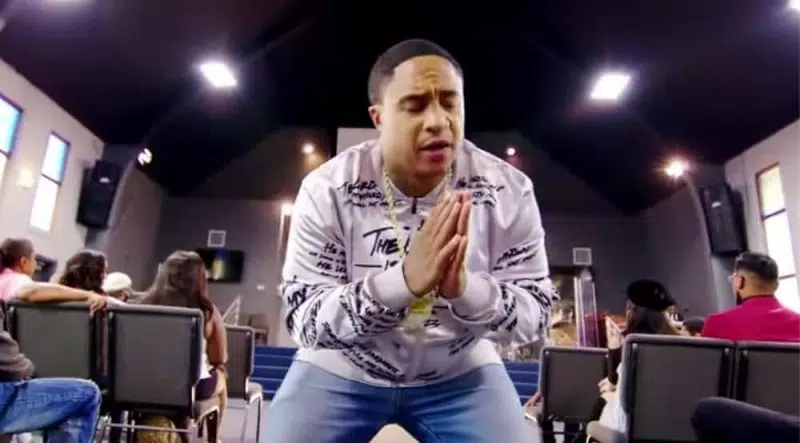 Orlando Brown from That's So Raven gives his life to Christ and announces that he's overcome his drug addiction. The video from 2020 surfaces since then. The child star's rocky past has gone unseen over the years since his major roles like Major Payne (1995).
The rapper recently released a gospel song about overcoming his drug addiction.
Who Is Orlando Brown?
Many may know him as Eddie Thomas from That's So Raven, but the media knows him to be a troubled soul. Brown's behavior over the last decade reflects how mental illness can contribute to an array of impulsive, unethical decisions.
Orlando Brown was born in Los Angeles on December 4th, 1987, appointing him to star sign Sagittarius.
Orlando's Childhood Success
Brown began honing his thespian skills at young age. According to The Famous People, he lands his first acting gig in the television show, Coach (1995). The actor appears as 3J in television series, Family Matters. He would go on to appear in other shows like The Jamie Foxx Show (1998-2001).
Though he would appear in a multitude of other shows and movies, his longest role is on the That's So Raven (2003-2007).
For his role in the show, he earns the "Outstanding Young Actor" in a TV series at the Young Artists Awards in 2005.
Despite having fruitful success during his childhood stardom, his life takes a downward spiral after the That's So Raven ended.
A Tarnished Dream
In early 2016, police booked the star for domestic battery against his then girlfriend Omenia Alexander and possession of meth.
Police booked Orlando again for meth possession after an attempt to break into a Las Vegas restaurant, according to Owensboro Radio.
His run-ins with the law to uploading meltdowns on social media all seem to warrant him as a criminal. However, there is a call to examine mental health and how works.
Drug abuse is a disease of the mind.
Sweet Redemption
A video of Orlando Brown repenting is surfacing on the Internet. In the video, Brown fell to his knees in prayer. He confessed to the audience of his past struggles with addiction.
He states that his wife, Danielle Brown, is responsible for introducing the broken star to the church. Brown also states how nonjudgmental the church is and how they handle sinners.
Also, Brown and Danielle share a two-year-old son, according to Grio.