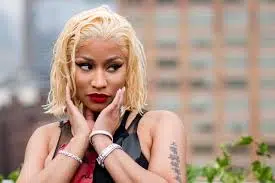 The Queen of Rap, Nicki Minaj breaks the internet once more for the road. She is the queen of rap, the mother of all Barbies and the prima donna of hip-hop. She is also a sassy-mouthed Sagittarius who is bold and unafraid to honest.
Onika Tanya Maraj recently added a hyphen and the word Petty to her last name. The star is back to hip- hip after leaving the industry to focus on being a wife and mother. Fans were distraught after learning that she'd be retiring, however, the  Super Bass  rapper returned this summer with a bang.
The Evolution of Nicki
Nicki released  Beam Me Up Scotty for the first time on streaming services after have debuted the hood masterpiece on April 18, 2009. She included two bonus tracks,  Seeing Green  featuring the CLB singer/rapper Drake and the King Lil' Wayne this summer. The other bonus track,  Fractions  added a strawberry on top for die hard Nicki Minaj fans.
Nicki Minaj released her first mixtape,  Playtime is Over  in 2007 that grabbed the attention of Southern rappers like Yo Gotti and Gucci.
Nicki especially grabbed the attention of Kanye West, the ultra confident rap powerhouse. The star hit mainstream after being featured on Kanye's My Beautiful Dark Twisted Fantasy, featured on two tracks of the grammy winning album.
The Trinidadian rapper went on to release her first debut album, Pink Friday. The album swarmed new Barbie Fans who rode with her all the way to the top. Nicki Minaj is known to write her raps and reminds her audience time and time again, on wax.
No One Is The Boss Of Nicki
Nicki's fans are in an uproar in regards to her refusal to take the Covid-19 vaccination.
According to  CNN , Nicki took to twitter to share her disclaimer. She claimed that her brother's friend in her Native, Trindad, suffered adverse side effects from the shot.
"His testicles swelled up. His friend's wedding got called off just weeks before," Minaj, who has 22.6 million Twitter followers, shared on Monday.
Backlash
The statement is denounced by Health Minister Terrence Deyalsingh, Health Prime Minister of Trinidad."We couldn't respond immediately to Miss Minaj yesterday because we had to verify the accuracy of her claim. Regrettably, we spent a significant amount of time yesterday investigating this false statement," Deyalsingh explained.
Dr. Anthony Fauci, the leading US infectious disease expert, stated that there is a significant amount of false information circulating on social media."I'm not accusing her of anything, but she should reconsider sharing information that lacks a scientific basis and is merely based on an isolated anecdote. Science doesn't work that way."
Nicki skipped the Met Gala after refusing to take the vaccine until she does more research.
However, it is rumored that she will get vaccinated so that she can tour.