At A Glance
| Topic | Details |
| --- | --- |
| Super Bowl & NBA All-Star Weekend | Both events garnered attention, with Michael Jordan's presence at the NBA playoffs being a highlight. |
| Michael Jordan's Encounters | Jordan's interactions with attendees, including Mary J. Blige, drew fans' attention due to their nature. |
| Unusual Hug with Mary J. Blige | A video showed Jordan congratulating Mary J. Blige and patting her on the butt, sparking controversy. |
| Jordan's Reputation | Jordan has a history of alleged affairs; his actions with Mary J. Blige raised questions about his behavior. |
| Photo with Vanessa Bryant and Blige | Another instance showed Jordan posing with Vanessa Bryant and Blige, again placing his hand inappropriately. |
| Public Reaction | Fans noticed and criticized Jordan's behavior, questioning his actions especially considering his marriage. |
---
This year's Super Bowl had everyone in their feels. Of course, NBA All-Star-Weekend left everyone in good spirits as well. However, some people got a little carried away with the excitement of the game. Stars far and wide attended the epic basketball playoffs, including former player Michael Jordan. While everyone loved the fact that the famous star showed up, many fans couldn't get over his strange encounters with other attendees. In particular, Michael Jordan got pretty handsy with Mary J. Blige that shocked fans.
The Sports Player Pats Mary J. Blige On The Butt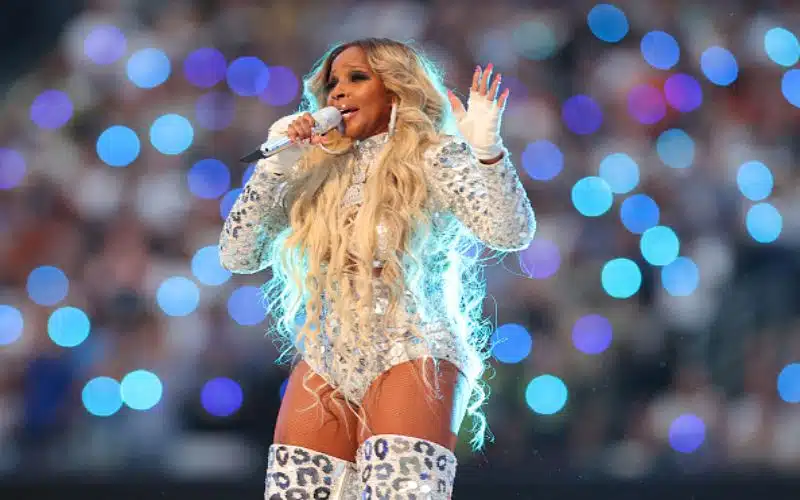 It's no secret that Micheal Jordan has been referred to as a notorious womanizer. The former basketball player has had alleged affairs with numerous women, including a hairdresser. Unfortunately, Jordan seemed back to his old ways after his unusual hug with singer Mary J. Blige this past weekend.
Furthermore, a video of MJ at the NBA-All-Star Weekend game showed the former player getting handsy with Mary J. Blige. Apparently, Jordan congratulated the singer on her performance at the Super Bowl halftime show. By thanking her, he proceeded to pat Mary J. Blige on the butt. It's pretty clear to us that Jordan's hug fell below the belt, literally.
More Went On At The NBA All-Star Weekend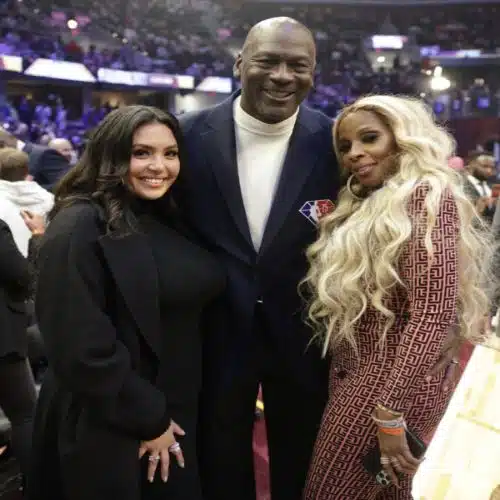 Unfortunately, Michael Jordan continued to overstep his bounds after posing for a photo with both Vanessa Bryant and Mary J. Blige. Again, his hand fell way past the comfort zone of a a hug. Fans immediately noticed and pointed out that his hand rested well on Mary J. Blige's backside once again.
Perhaps Michael Jordan should remind himself that he's a married man.