Megan Thee Stallion has made a successful comeback with herTraumazine EP. Though, her return to music hasn't lasted long. Last week, burglars broke into her L.A house. There's nothing more important than our most prized possession, which is our peace of mind. Megan Thee Stallion has been on the run nonstop. Now the star has made it clear that she's ready to take a breather.
She Killed It On The SNL Stage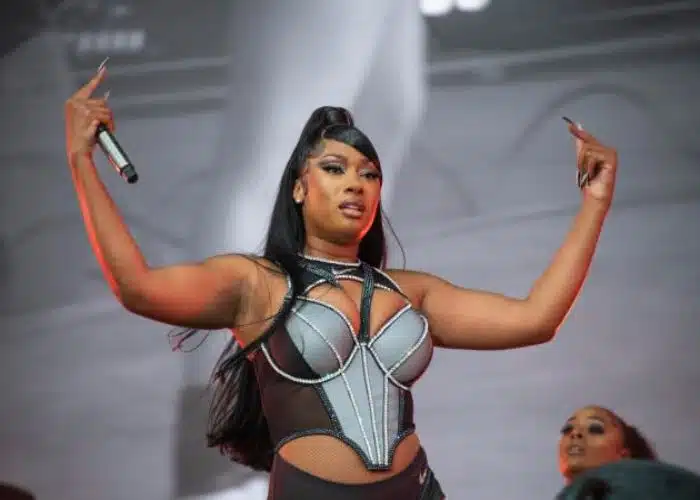 The female rapper has been everywhere these days. She's toured all around the world, even Brazil. She's even teased the possibility of starring on Netflix's most popular show Stranger Things. Clearly, she's kept herself busy with work.
Recently, she made her way onto the SNL stage in New York, serving up some serious Hot Girl Meg energy. Furthermore, the star spent days rehearsing for her big performance and hosting duties. The Megan Thee Stallion definitely pulled double duty this past week. Clearly, she could use a break.
Megan Thee Stallion Takes A Break
Recently, our favorite Hot Girl Coach revealed that she's gone through a really tough time. Megan Thee Stallion is on her way to becoming one of today's biggest rap stars. However, that doesn't mean she's exempt from taking a break every now and then. 
Recently, the rapper's L.A home was broken into.. Stallion has since spoken out on the incident that happened whilst she was away. "Material things can be replaced but I'm happy everyone is safe," the rap star tweeted. Fortunately, she didn't seem too shaken up by the home invasion. Shortly after, Stallion further explained that between shows, traveling and performing for SNL, she needed a break from the spotlight. Hopefully, the rapper receives the proper rest and peace of mind she needs.