Maya Jama And Stormzy Reunite As Love Blossoms On Greece's Island of Hydra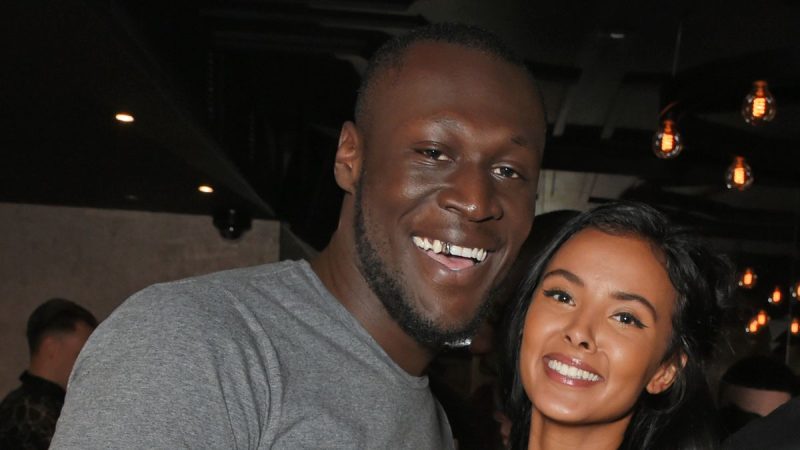 Maya Jama and Stormzy, the acclaimed British TV presenter and rapper, have reignited their four-year-old relationship after a split that has sent fans and journalists into glee. Their much-anticipated reunion was confirmed on an exquisite yet serene Greek island called Hydra as they cruised hand in hand, covered with smiles, to show all their happiness
In an ideal scenery of Hydra Island, Maya Jama, 29, and Stormzy, 30, hit social media waves. The pretty blonde landed at the island poolside, unveiling a chic black bikini with a white flowing skirt while Stormzy donned a casual, stylish outfit-whited vest paired with shorts.
The turning role from this reunion seems to have come from her mother, who helped mend the two after building up an enormous gap between them. It is also not too late to acknowledge changes in Stormzy's life where he admitted everything, including his relationship status for one year, and added that things were better than ever before.
Their romantic escapade took place in an exquisite Greek villa overlooking mesmerizing views of the Aegean Sea and the picturesque country. The luxury of the villa fits well enough with their revived romance and heralds a new dawn for them as lovers.  Stormzy's attachment to Maya has been known long ago, with statements like deep love and desire to marry her previously coming from him about her. Reuniting against Hydra Island scenery breathes back life's earlier feelings they had towards each other.
Their joint holiday came out in mesmerizing social media posts, giving a tease into their rekindled love. In one picture of them on the boat, they are catching some sun as Stormzy is showing off his six-pack.
The waters of Aegean Sea set the stage for them in their boat journey captured by the camera. The fans immediately identified it and started speculating about what they were doing during this vacation trip.
Their retreat to a Greek villa – rumored to be birthday gift from him – denotes how deep their feelings for each other are. It might have been also arranged by her mother, who probably wanted them back together again and has presented such a lavish touch that symbolizes their rekindled relationship.
In their candid moments throughout the vacation, Maya and Stormzy enjoyed snacks and captured cherished memories. These all are shared experiences that undoubtedly strengthen the bond, reaffirming that one should dedicate oneself to nurturing relationships.
A cuddly picnic was the true togetherness of the couple, with the bold bikini-clad figure of Maya and her radiant smile reflecting her happiness. The fashion icon has always added a touch of style with his classic fedora, adding practicality in a stylish way effectively by blending it effortlessly in each other's company.
Enthralled by the reunion of this couple and the magic of Hydra Island, fans eagerly speculate what will happen with their relationship in the future. With each new tidbit coming out about their getaway, the excitement continues to grow as followers avidly follow along on this journey toward renewed love.