This Valentine's Day may be different this year, given the novel pandemic. Though, people continue to date virtually and even flirt online. Kodak Black definitely flirted up a storm this week with one lady in particular. The rap star is no stranger to flirting with some of the most famous women in the industry. So far, he crushed on Zendaya and Nicki Minaj in the past. Now the Florida-native rapper wants upcoming emcee DreamDoll to be as his Valentine.
Kodak Black Flirts With DreamDoll
Recently, Internet trolls hounded Kodak Black for his looks. Though, the rap star considers himself quite the stud. In fact, he's so confident in his "attractiveness" that he's expressed his love for some high-profile female celebrities . His latest crush being rap star DreamDoll.
Recently, the "Super Gremlin" rapper made it known in his Instagram Story that he has a huge crush on DreamDoll. The star rapper didn't just stop there, though. Apparently, he even asked DreamDoll out as his Valentine. Of course, Kodak Black sweetened the "deal" with a promise of baked goods. However, the rapper removed some of his Instaram photos of DreamDoll after realizing that he came on a bit strong. Probably, a good move on Kodak Black's  part. Though, some sources suspect that the rapper might be planning something huge to impress DreamDoll.
DreamDoll Isn't Interested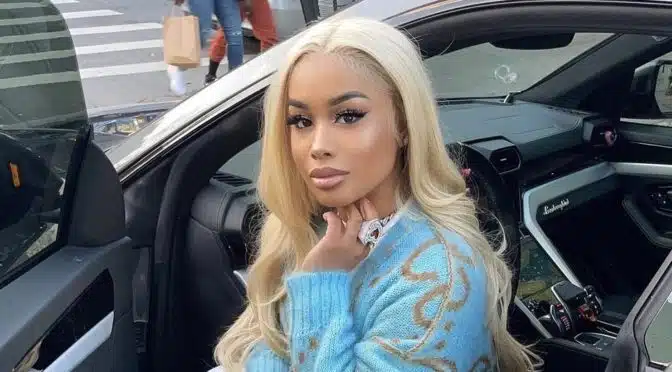 It's plain to see that Kodak Black has a major crush on DreamDoll. He even boldly asked the rapper to be his Valentine this year. Clearly, the rapper has love on the brain. However, DreamDoll isn't reciprocating his affections. Unfortunately, Kodak Black failed at wooing his crush yet again. At this time, DreamDoll hasn't responded to the rapper's Instagram post.
It's safe to say that DreamDoll probably won't agree to be his Valentine this year.