Kim Kardashian Makes Bold Hair Transformation Appearance at Charity Event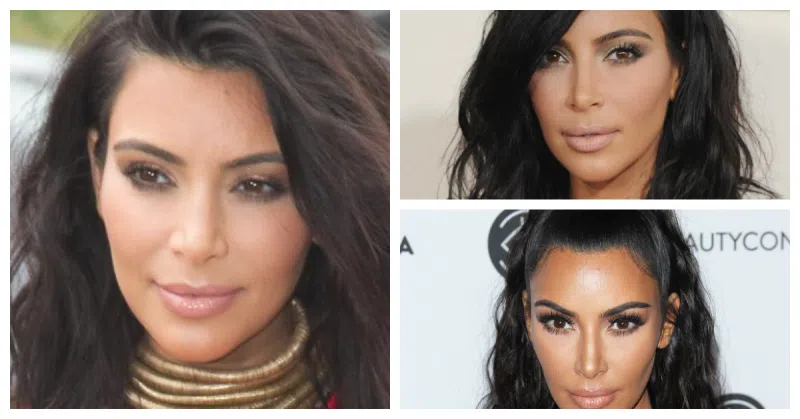 The fashion world was shaken by a series of events as celebrity icon and trendsetter Kim Kardashian recently appeared in Los Angeles for a charity event. The reality TV star stole hearts with her daring hair makeover that sent shockwaves across the beauty industry. This stunning change not only indicates an alteration to her hairstyle but also sets new standards of modern elegance.
Kim Kardashian's sporting of straight blunt bangs is a daring departure from her usual hairstyle choices, but these attention-seeking bangs frame her face exquisitely.. Her dark hair pulled back sexily in a high ponytail with tight sleekness, adds that touch of sophistication to a look.
The debut of striking bangs represented the peak in Kim's rapid-month hair transformations. Fashion and beauty maven known for her trendsetting acumen gave ripples with a micro bob that deeply resonated with her jump-fashion audience. Just when the world thought they had seen it all, Kim transitioned into long extensions effortlessly, underlining her versatility and dexterity in navigating various styles.
Kim Kardashian's hair transformation changed not only her new hairstyle but also the way she dresses in general. Her fashion choices show how well she pays attention to detail and how naturally stylish she is. A black maxi dress was one of her best backdrops for her new bangs; a corset belt that cinched up her waist, layered chain necklace with a glamorous touch, quilted box bag, and classic yet modern cocktail ring transformed this look into an effortless ensemble to achieve perfection.
Kim Kardashian has indelibly fashioned fashion and beauty trends. Every new style she adopts garners global attention and ripples across the industry. The adoption of blunt bangs by her was an experiment that not only reflected her penchant for experimentation but also established a fresh standard for hair transformations. As admirers, we as fashion enthusiasts, in one way or another, find ourselves motivated to explore our own brand as individuals willing to test our own boundaries empowered by Kim's fearless approach to self-expression.
The reinvention journey of Kim Kardashian shows no signs of slowing down. Her smooth transitions between diversely styled looks underpin her adaptability and innate sense of style. While redefining the norms in fashion and beauty, a certainty prevails: the world will remain mesmerized by what is next for Kim's extraordinary odyssey on the path to defining style.