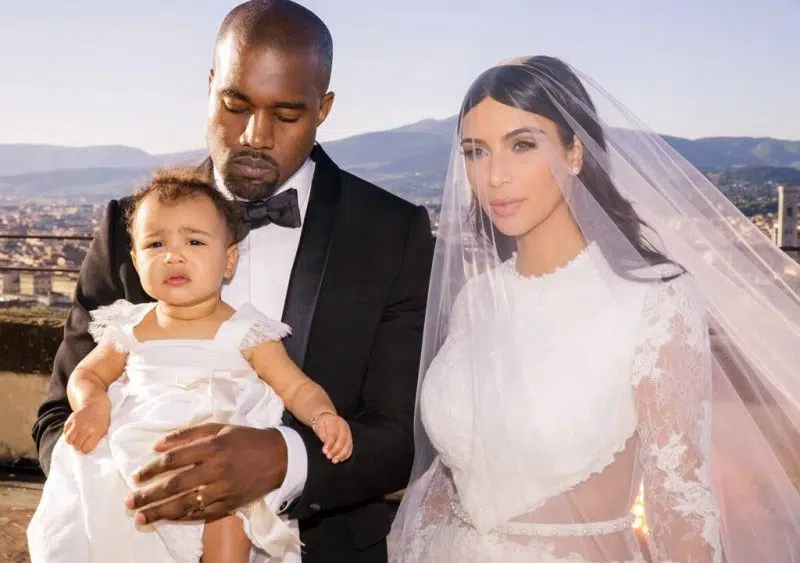 The History of Kimye
Kimye called it quits earlier this year after Kim filed for divorce over a vehement argument. According to the Atlanta Journal Constitution, the couple maintained a friendship dating back to 2004. The two met on the set of Brandy's music video when Kim worked as Brandy's assistant. At the time, Kim was still in her first marriage to Damon Thomas.
In 2008, Ye and Kim collaborated on a puppet TV show. The artist mentioned, "We did a skit where I was a Star Wars character and wanted her to be Princess Leia because she was my dream girl."
In 2009, they both attended fashion week and sat on the same row, but Kim was dating Reggie Bush, a professional football player, at that time. Kanye told Jenner that the show was a marker of remembering that his feelings began growing fonder of the reality star.
In 2012, Kim revealed that she and Kanye West were an item. The two dated for a few months before they found out that they were expecting a baby girl, North.
In 2013, Kanye proposed to Kim as North turned one. The couple married over a plateau in Florence, Italy, only inviting their closest friends and family.
The couple enjoyed a very eventful marriage over the decade, Kim being a backbone for Kanye during his manic rants.
The Shake Up
Kanye ran for president of the U.S.. Upon losing, the musical genius suffered a number of meltdowns in view of the public eye.
According to the Republic Work, He took to twitter calling out Kim for wanting him to be locked up with the doctor, like the film Get Out.
A Youtube video reveals a video at one of his presidential appearances where he sobbed and cried in front of a nonchalant crowed. He spilled personal information about Kim wanting to abort their daughter, North, in 2013.
The Chicago rapper took it bit too far causing a ripple in the Kardashian family. These factors led up to the rapper's marital demise. Where things looked like the two would reconcile at his latest listening party in Chicago, Kim was once again blindsided by Kanye's decision to include Marilyn Manson and DaBaby. Fans are hopeful that Kanye is well mentally, though his listening sessions evidently show that he is not. Free Kanye.