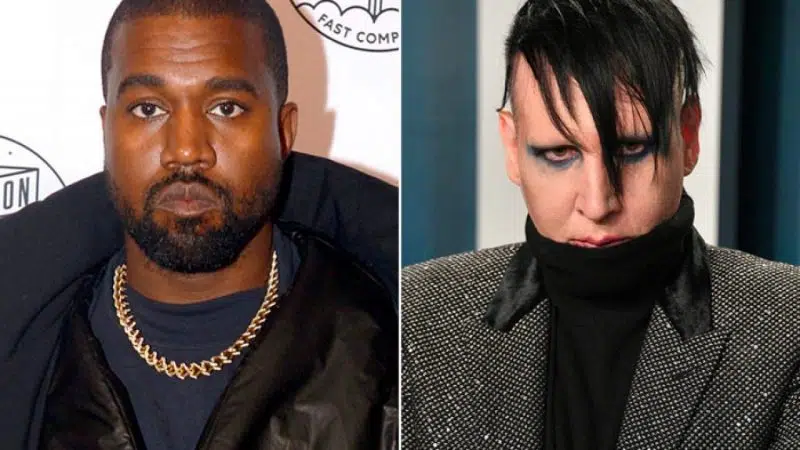 This summer went out with a bang thanks to the infamous Kanye "Ye"West. The Late Registration artist is seen hanging out with P. Diddy in full support of Marilyn Manson. He proudly boasts a Vetements T-shirt of a 90s Marilyn Manson.
What Allegations?
The drama hit the fans this year as Manson is accused of sex abuse to the women he dated. Evan Rachel Wood, Marilyn's past lover accuses him of years of abuse and overt violation.
The actress states The Dope Show artist groomed her since she was a teenager and that he brainwashed her into submission, according to Vanity Fair. Consequently, the star suffered immense backlash. However, Kanye sang a different tune.
She accused him of psychological abuse, intimidation, and violence. The Westworld actress claims that Manson coerced her into submission in a number of ways.
"We're All Stars Now in the Dope Show" grabbed a hold of the 90s and wouldn't let up. The track rings a familiar tune to alternative kids and the likes.
He hit the MTV era with his eccentric bold, gothic persona. Fans loved him for the same reasons they hated him— and in fact, he loved being hated.
Since then, Manson faces several claims of domestic abuse.
The Kanye Controversy 
Evidently, being the topic of the new dope show appearing in Ye's Donda listening party, the rambunctious singer seemed to care less about the backlash.
Ye is the king of royal honor, saying and doing what he feels. And because of that he's worked his way up to being a designer billionaire.
The Runaway rapper is spotted wearing a Marilyn Manson Vehements as he is captured leaning towards Diddy, sharing an intimate conversation. His face is fully covered in a balacava, clad in oversized ripped denim and black thick socks, according to NME.