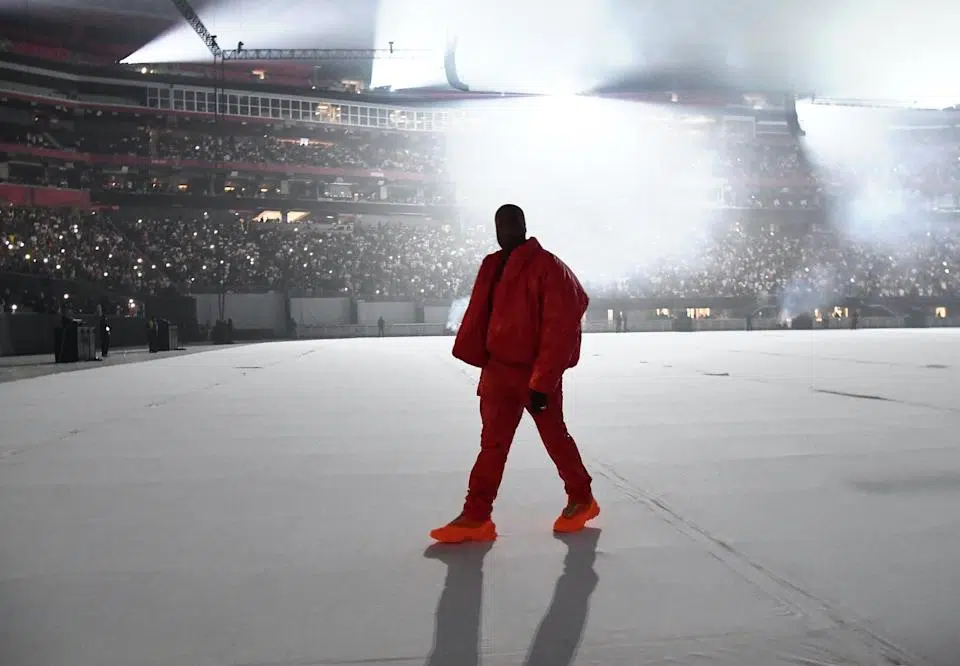 Everyone knows Kanye West is a man who loves his fans. Ye, announced his tenth album release, Donda, for at least a year and a half, keeping his fans on toes for the drop. Kanye held his first listening party at the Mercedes Benz Stadium in Atlanta on July 22, 2021. Fans eagerly filled the stadium to adore and behold the fantastical lyricist.
The Good Life artist delivered a riveting performance as he vulnerably expressed his feelings relating to his estranged wife. Fans expected a release date for the album; however, their expectations were in vain. According to Hypebeast.com, Kanye reportedly lived in the stadium for two to work on finishing the album.
Kanye's second listening party, Buzzfeed.com mentions that Kim K showed up in an all-black Balenciaga outfit that matched her ex-husband's. She listened in to the rapper spill his soul to the world about their breakup. One of the songs on the overly anticipated album, Love Unconditionally Kanye pleaded Kim to come back. "I'm losing my family, darling come back to me." Kneeling before the crowd in another song, Ye implied that Kim was still in love with him. "Time and space is a luxury, but you came here to show that you're still in love with me."
Ye's most recent listening party held in Chicago caused big eyes to widen and roll as he highlighted two cancelled artists, Marilyn Manson, and Da Baby. The two are being criticized for the violation of women and the people of LBTQ community. The artist then set himself ablaze on a stage before his fans followed by staging a renewing of vows to his estranged wife. Fans seemed to be irritated that no album release was revealed.
Spectators again weighed in on of the genius of the mastermind. According to The Source, He has racked up at least 12 million in revenue from the three listening parties.  42,000 fans sold out the venue, each paying anywhere from $25 to $100. He earned 7 million dollars from selling in person merchandise, also topping his own record of 5.4 million streams on Apple music. However, there is still no album. Drake may think that Kanye is competing with him, meanwhile, Ye is ten steps ahead, $12 million dollars so.