NFL teams start training camp July 22nd, while the preseason starts August 1st (Hall of Fame game), and the season starts September 7th. But, that didn't stop us from predicting the outcome of our hometown team, the Philadelphia Eagles. To clarify, the outcomes that'll be predicted are statistics for the notable offensive skill positions, and game predictions for the team's 2017 final regular season record.
To put things into perspective, we must look back at last year's season. Going into the 2016 season, expectations were low for the Eagles, as they had the pairing of rookie Quarterback Carson Wentz who they drafted with the second overall pick, and rookie Head Coach Doug Pederson who they snagged from Kansas City Chiefs Head Coach Andy Reid's staff. (No doubt, the Eagles were trying to duplicate their 1999 season when they hired Reid and drafted Donovan McNabb).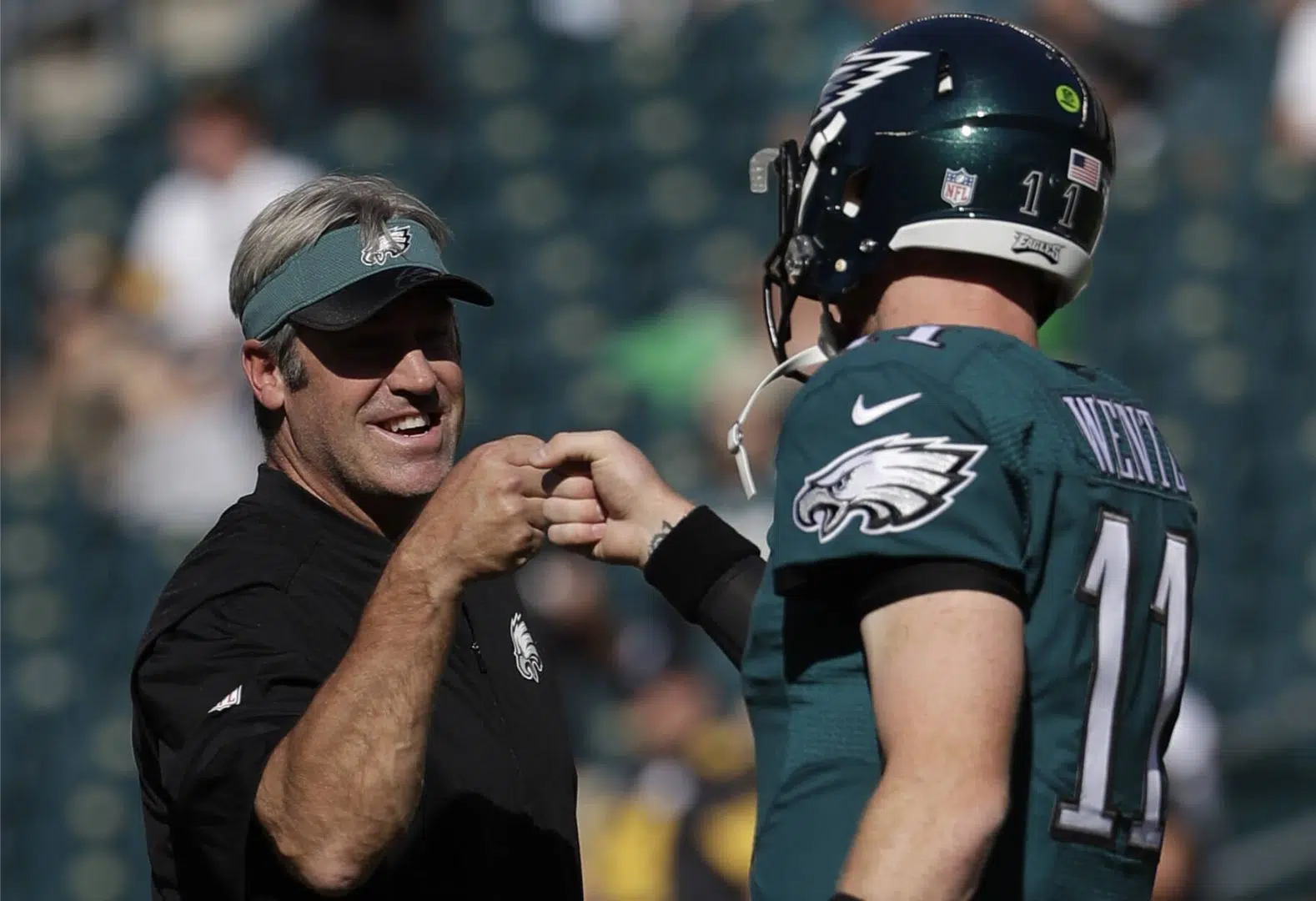 Surprisingly, the 2016 Eagles started the season 3-0, including a win over fellow keystone state team Pittsburgh Steelers who finished their season one game away from the Super Bowl. After the Eagles week 4 bye week, the team went 4-9 down the stretch, finishing the season 7-9. Perhaps, Wentz hit the rookie wall, as the NFL season is longer than the NCAA season, or maybe it was lack of talent around him. Let's not cry over spilled milk, and refocus our attention on the 2017 season.
Going into the 2017 season, all of the Eagles coordinators returned from last year, so there won't be an acclimation period learning the new system, opposed to last year.
Via free agency, the Eagles notable signings were former Chicago Bear wide receiver Alshon Jeffery, and former San Francisco 49ers wide receiver Torrey Smith. Also, the team signed former New England Patriots running back LeGarrette Blount as well. Notable were corner backs Nolan Carroll and Leodis McKelvin, outside linebacker Connor Barwin, and defensive tackle Bennie Logan.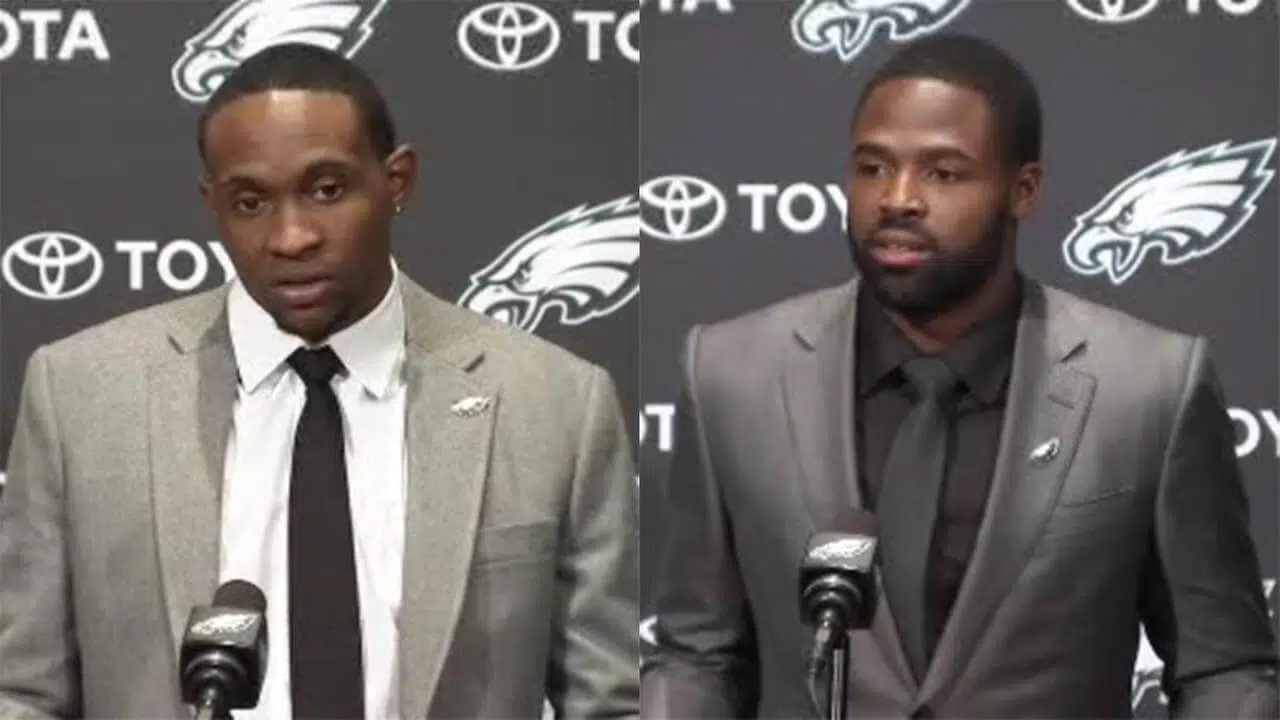 During the NFL Draft, the Eagles selected Tennessee defensive end Derek Barnett with the 14th overall pick. After two departures at corner back, the Eagles selected Washington corner back Sidney Jones in the second round, and West Virginia corner back Rasul Douglas in the third, both projected to start.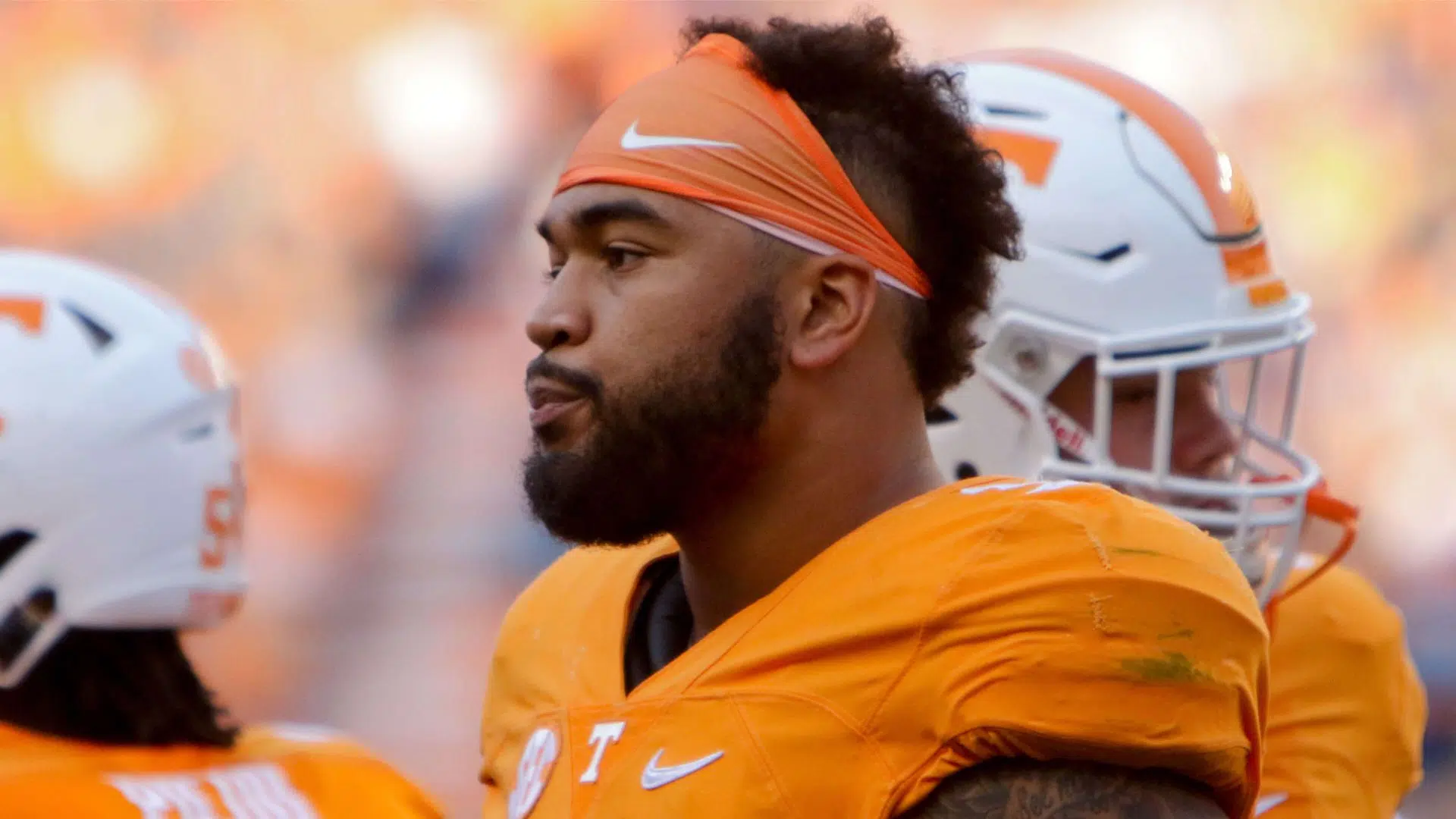 Before we predict anything, Jeffery was a pro bowl wide receiver with the Bears, obtaining at least 85 catches, 1,100 yards, and 7 touchdowns two consecutive years before an injury riddled 2015. In a contract year, Jeffery was suspended four games, and was underwhelming before the suspension, leading to him signing just a one year contract this off season with the Eagles. If Jeffery finds his 2014 production, the Eagles have to decide to extend him or Jordan Matthews.
Pertaining to Smith, he signed a three year contract, but there's an out after a year, so he'll have to be a productive. Smith's eclipsed a thousand yards once, and has obtained double digit touchdowns once as well in a different season. Honestly, if Nelson Agholor can play better during the preseason I wouldn't be surprised to see Smith released before the regular season. Jeffery, Jordan Matthews, Zach Ertz, Darren Sproles, and Agholor would be enough. Let's predict!
And, this is for my fantasy football players. Starting with starting tight end Ertz, he's obtained at least 700 yards and two touchdowns the last three years, and it's arguable he was the number one option the last two. Defenses will have to shift their attention to Jeffery on the outside. Also, don't forget Matthews in the slot, so Ertz will benefit from soft coverage in 2017. However, Jefferey more than likely will perform even with potential double teams, because he's that good.

All in all, I believe Ertz's will have his best season this year, obtaining upwards of 800 yards, and 6-8 touchdowns, as the improved passing options Wentz will allow the Eagles to move down the field better. And, moving down the field opens up more scoring opportunities. Based on my 2017 fantasy football rankings, Ertz is viable number one tight end you could draft in the later mid rounds.
Moving on to the wide receivers, Jeffery is poised to have an elite season, perhaps his best. We've seen him produce in the past, he's coming off a bad season, and he signed a one year prove it contract. If Jefferey produces his best season, he'll obtain at least 90 catches, approximately 1,500 yards, and over 10 touchdowns.
Well, Wentz is in his second year, and players historically have made their biggest jump in production in year two, as their accustomed to a full NFL regular season. So, these numbers are obtainable, and I'm banking on it, as I have Jeffery number 10 in my wide receiver rankings (rankings haven't been updated). Okay, the number two passing option in the Eagles' wide receiver corps will be Matthews though he's in the slot.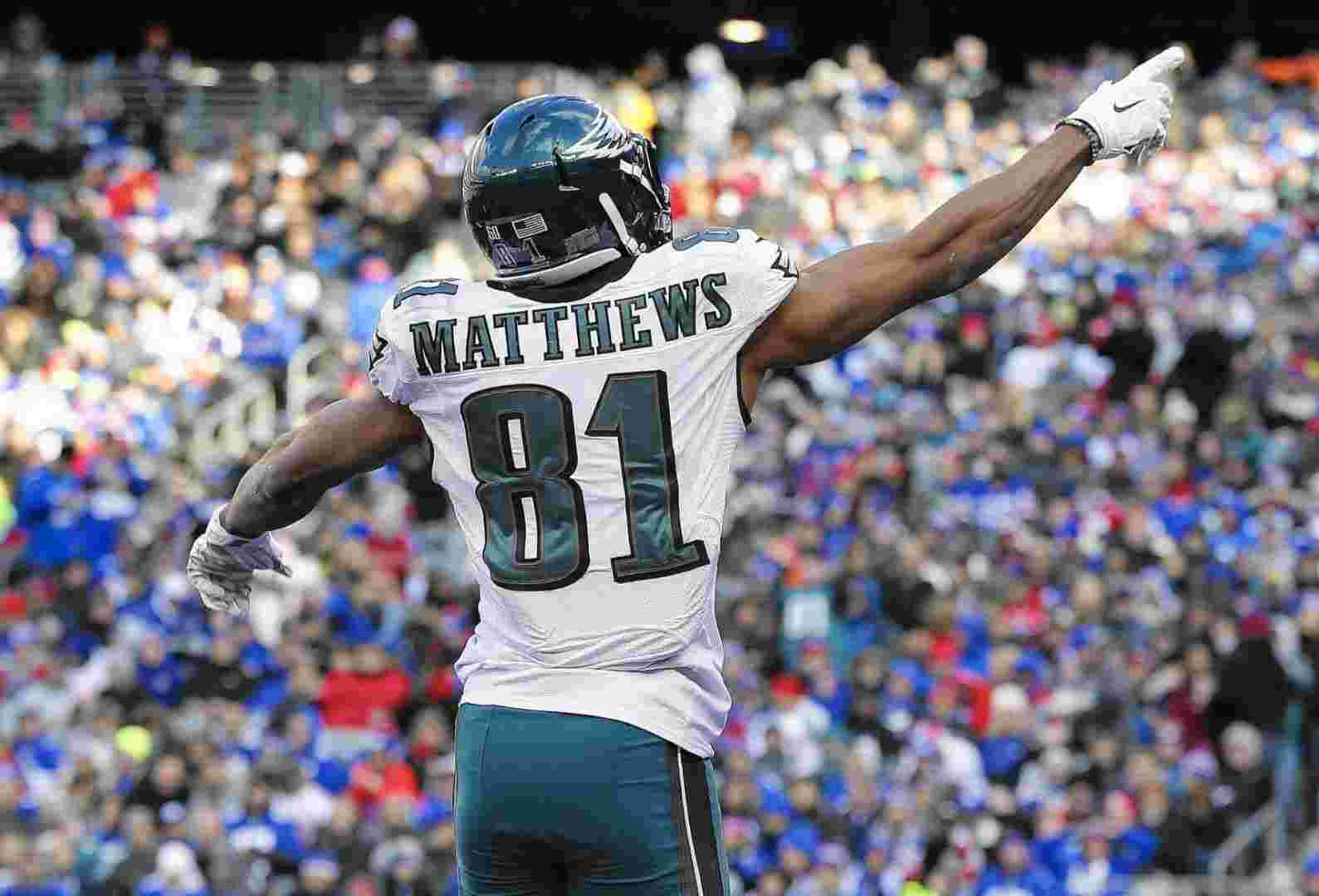 For Matthews, his production also benefits from the arrival of Jeffery. Defense's can't focus on him as much, but he'll see more attention than Ertz. Matthews hasn't been able to eclipse a thousand yards in his first three seasons, but obtained eight touchdowns each of his first two. Just three yards away from a thousand in 2015, Matthews had 85 catches, and 8 touchdowns as the number one wide receiver.
Remember, I expect Wentz to make a jump in production, and Jeffery makes everyone better. So, expect Matthews to obtain upwards of 900 yards, 6-8 touchdowns, and at least 80 catches. Matthews is a viable flex wide receiver in fantasy football. Moving on, the number three option in the Eagles wide receiver corps will be Smith or Agholor. Irrelevant in fantasy football, expect either one to obtain a maximum of approximately 50 catches, 700 yards, and 4-5 touchdowns.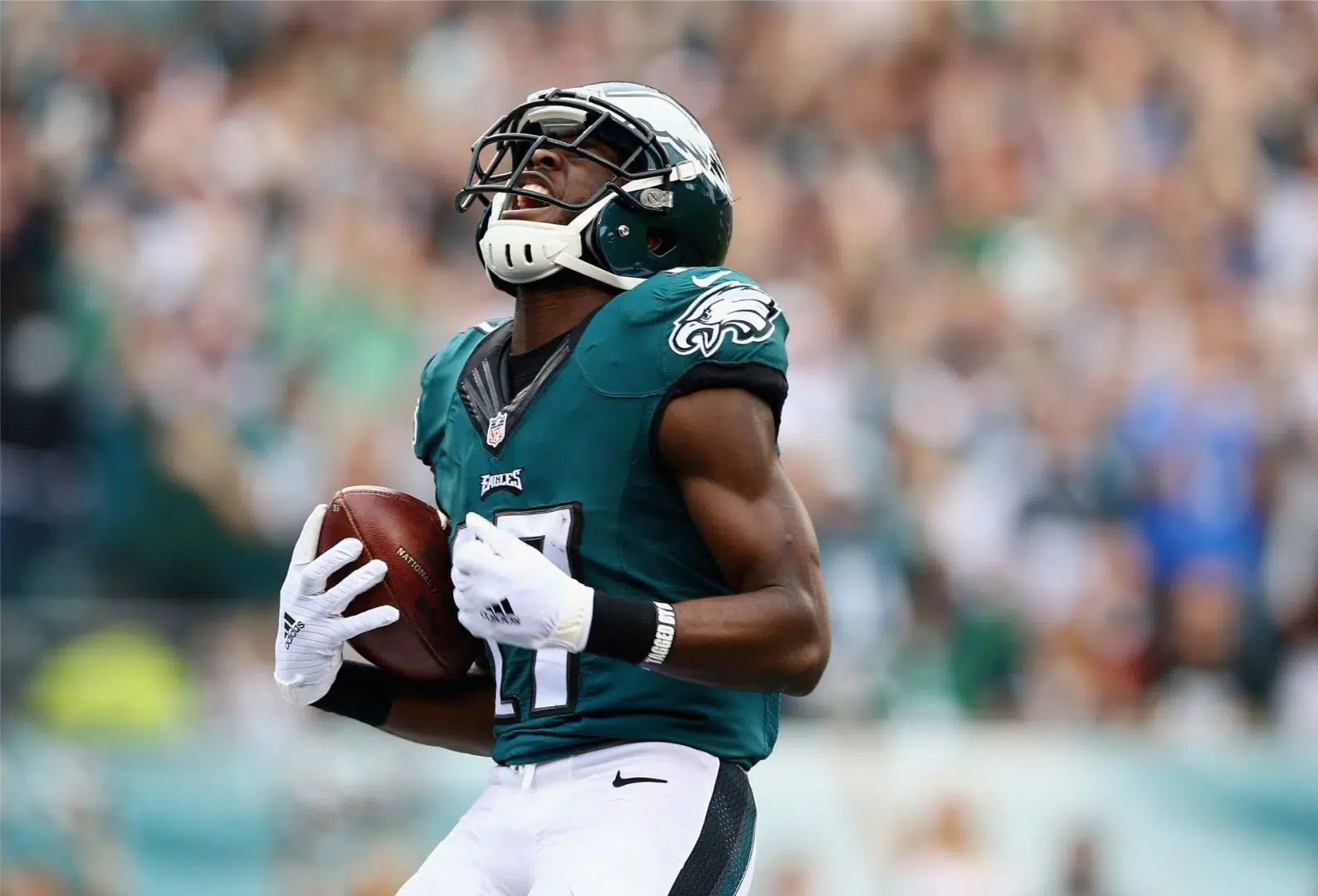 No, I didn't pull the projections out of thin air. The projections have been Smith's average his six seasons in the league. However, if Agholor obtains this it means he surpassed Smith for the number two wide receiver spot alongside Jeffery on the outside. If he does that, it means he's poised to break out. Based on Algholor's first two seasons, the aforementioned projection is him breaking out.
Moving into the backfield, Blount's coming off his best season with just under 1,200 yards, and 18 rushing touchdowns on 299 carries. That's not happening in Philadelphia, but Blount could max out his production with 9-10 touchdowns, and 900-1,000 yards. Blount's a sleeper number two running back in fantasy football. But, Blount loses value in point per reception (PPR) leagues, and that's where passing/third downs back Sproles comes into play.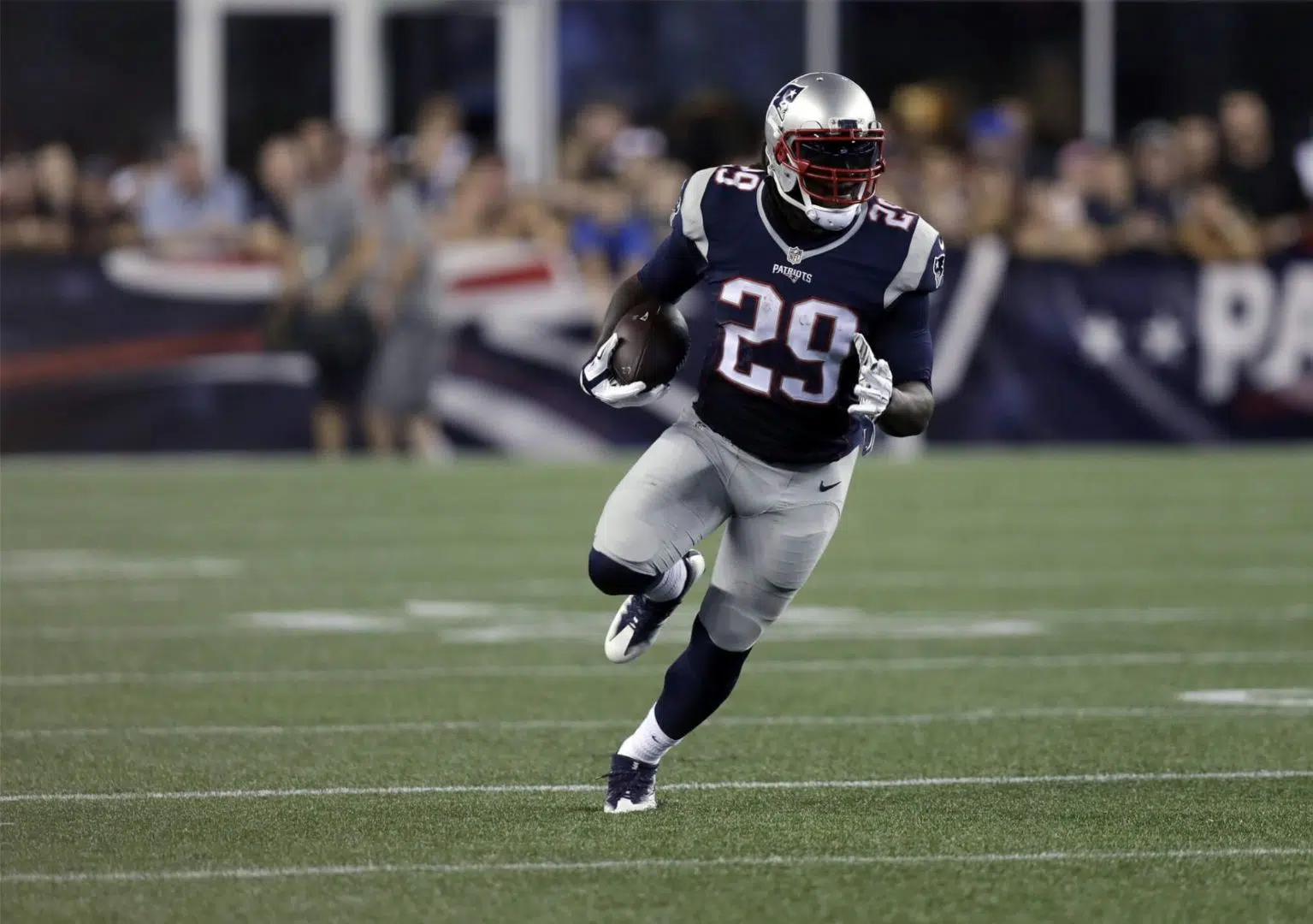 Solely pertaining to PPR leagues, Sproles, 34 (old for a running back), should be able to amass at least 50 catches for the third straight year. However, I think he can max out his yardage to upwards of 500 yards. Remember, Wentz's numbers will improve. As for touchdowns, Sproles maxed out at six one year, but has perpetually scored three or less, so I'm projecting three.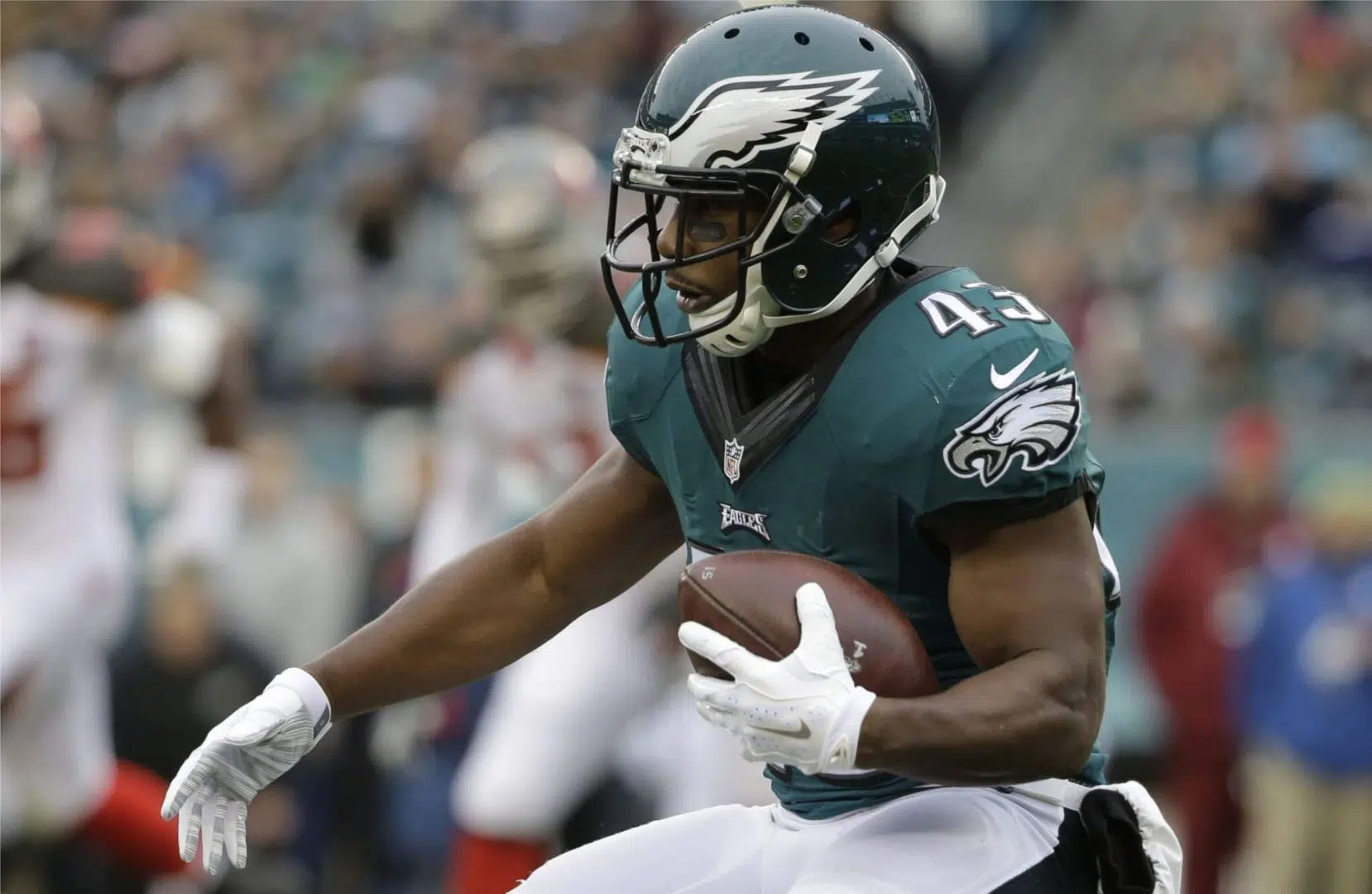 And, now it's time for the main event. Strategically projecting the other notable offensive skill positions first, let's calculate all of there number first. Based on the projections of everyone else, Wentz will have 4,400 passing yards, and 30-35 passing touchdowns. Other lesser known players may add, or take away from the aforementioned players production. So, let's just use the 4,400, and 30-35. Last year, Wentz had just under 3,800 passing yards, and 16 touchdowns.
So, yardage wise Wentz's 2017 projection isn't far fetched, but he'll have to almost double his passing touchdowns from his rookie season. And, 30 is a lot for a veteran quarterback, but if everything falls right Wentz could max out at 30-35. Finally, we'll shift our focus to the game predictions for the team.
Week 1: Facing the Redskins on the road, the Eagles should be able to snag a win. Redskins fired their GM, their QB wanted out, and their top two receivers left. This team will start slow. 1-0
Week 2: Playing against their former Head Coach, expect the Eagles to struggle against a prominent defense, but the Eagles offense is better than Kansas City's lousy one. Eagles sneak a low scoring win again. 2-0
Weeks 3, 7, 11, 15, and 17: These five weeks, and week 1, are divisional games. A rule of thumb of teams is to go at least 3-3 during these six games. It's hard to beat an opponent twice in the same season. 4-3
Week 4: I think travelling to the west coast catches up with the Eagles, and they lose a shoot out against Philip Rivers. 4-4.
Week 5: The Cardinals are looking to make one last super bowl push, as it appears to be Carson Palmer, and Larry Fitzgerald's last season. 4-5
Week 6: Short week against the Panthers, but a surprise win. 5-5
Week 8: Easy win against the 49ers. 6-5
Week 9: Denver's defense will be too much. 6-6
Week 12: Easy win against the Bears. 7-6
Week 13: Prime time, so everyone will see the Legion of Boom dominate the Eagles. 7-7
Week 14: Easy win against the Rams. 8-7
Week 15: Raiders with a healthy Derek Carr destroy the Eagles. 8-8
Note: Week 4 is close, so a win puts the Eagles at 9-7, and a potentially in the wild card.