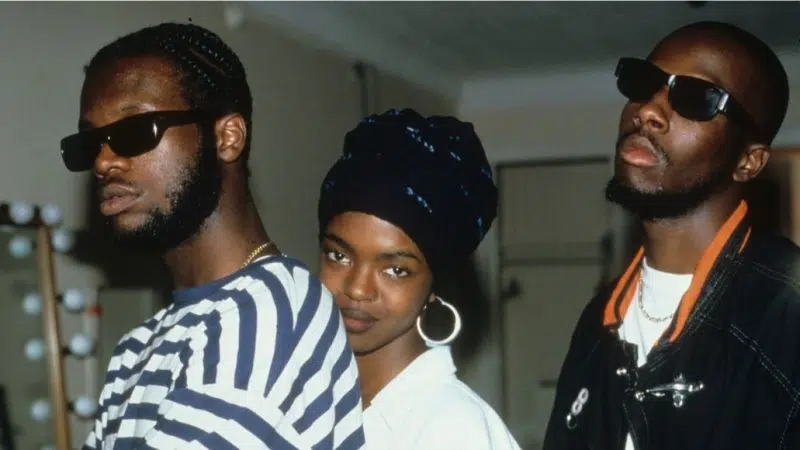 The Fugees, consisting of Lauryn Hill, Wyclef Jean, and Pras Michel, have announced their first world tour in 25 years. Their first show in 15 years is scheduled for Tuesday morning.
In fact, the tour will honor the 25th anniversary of the most preeminent albums of all time, 1996's "The Score."
Who are the Fugees?
The group took the 90's by storm, marrying rap, West Indian sound and melodic aesthetic that ingrained their mark on hip-hip forever. Meanwhile, lead singer Lauryn Hill uniquely carried the group with her powerful voice, symbolic of Black American culture.
According to Variety, the soul-powered group made their debut in 1994 with the album "Blunted on Reality." However, their next project, "The Score" in 1996 was the album that broke the mold of hip-hop. The iconic group's rendition of Robert Flack's, "Killing Me Softly" scored the album two Grammys.
Furthermore, the group dismantled, dispersing the members into their own respective musical personalities.
The Coming of Lauryn Hill
Post Fugees, Lauryn Hill debuted the legendary, "The Miseducation of Lauryn Hill" in 1998.
According to Complex, "The Miseducation of Lauryn Hill" Made its debut at the top of the Billboard 200 chart, selling over 422,000 copies in the first week.
Moreover, the album also earned 10 Grammy nominations, winning 5, including Best Female R&B Vocal Performance for "Doo Wop (That Thing)".
The Tour
According to Live Nation Entertainment, Diaspora Calling will present the tour. The 12-city international tour kicked off September 22 with an intimate pop-up show in New York City at an undisclosed location.
Fortunately, the tour will resume on November 2, starting with American cities, and finishing internationally.
On the other hand, the Fugees plan to work toward philanthropic endeavors with Global Citizen surrounding the tour.
Get your tickets starting September 24 at 10 am. Buy tickets here: https://www.livenation.com
Dates
Nov. 2—Chicago, Illinois
Nov. 7—Oakland, California
Nov. 12—Los Angeles, California
Nov. 18—Atlanta, Georgia
Nov. 21—Miami, Florida
Nov. 26—Newark, New Jersey
Nov. 28—Washington, D.C
Dec. 4—London, UK
TBA—Nigeria
Dec. 18—Ghana