The unfortunate death of Queen Elizabeth II has shook the entire world. Even the rap community has expressed their devastation at the loss of the great Queen of England. Having ruled the country for nearly 70 years, the woman deserves respect from all her loyal subjects. However, social media has somehow found a way to turn the Queen's death into a publicity stunt. In fact, fans joked that 21 Savage should be the next in line to rule England.
            21 Savage Takes Over The English Throne
I don't know how it works, but I suggest 21 Savage to be the new King of England.pic.twitter.com/DbEIFycMd4

— Kofie (@Kofie) September 8, 2022
When it comes to social media, anything goes. Unfortunately, Queen Elizabeth II's death wasn't off limits to the internet trolls. The latest of memes and jokes involves 21 Savage fans crowning the rapper the newest king of England.
Furthermore, one fan's tweet started making the rounds on social media, after stating that the rapper should take the royal crown. A fan's tweet with over 53,000 likes and 10,000 retweets suggests nominating 21 Savage as the new King of England, despite not understanding the process. Others started posting memes of the rapper dressed as an aristocrat and a supervillain.
Additionally, former Canadian politician Norm Kelly even took part in the fun by posting a photo of 21 Savage with the caption reading, "21 Savage for king." While the rapper may have been born in England, we're not sure he's ready to take the crown.
            The Rapper Is In On The Joke Too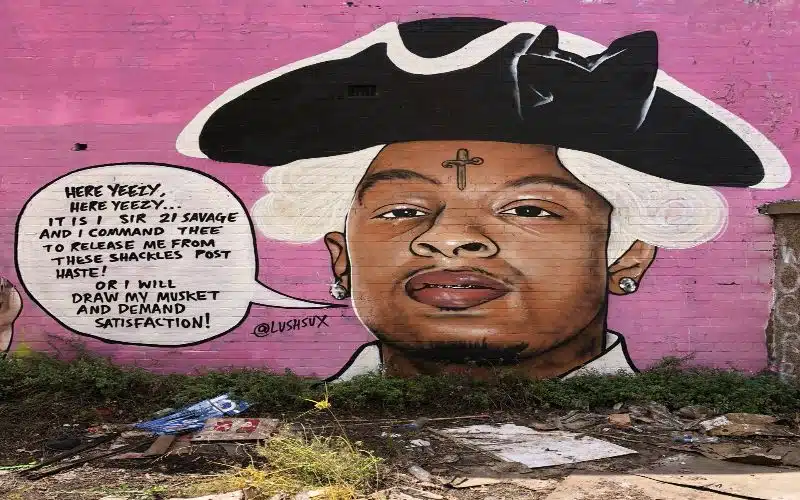 Not to mention, 21 Savage seems to have a hand in all the jokes and viral memes exploding on social media. Back in 2020, 21 Savage's music video for "My Dawg" featured muskets and aristocrat soldiers on horses, preparing for war. Luckily, the rapper has a sense of humor. Still, social media could've taken a break with the memes and jokes for Queen Elizabeth's II sake.