Ariana Grande loves to make a statement. Everything from her signature thigh-high boots, her oversized sweaters and sky-high ponytail makes the singer one of a kind. However, social media can often times be harsh and critical of the singer's appearance. In fact, Ariana Grande almost always makes headlines when it comes to her petite frame and noticeable tan. These days, Grande's appearance has seemingly changed overnight. Unfortunately, everyone isn't a fan of her more mature look. Her most recent beauty photo shoot led fans to accuse the powerhouse singer of "Asian-Fishing."
    Ariana Grande Comes Under Fire For "Asian-Fishing"
Everyone knows that makeup can do wonders for a person's appearance. Unfortunately, cosmetics have even walked the fine line of racial ambiguity. Mega pop star Ariana Grande has been in the media several times for resembling black people. After her most recent photo shoot, fans yet again accuse Grande of cultural appropriation. This time, the "Don't Look Up!" star came under fire for "Asian-Fishing."
Moreover, the 27-year-old uploaded photos to her Instagram where her skin appeared lighter and her sleek hair, darker than usual. Additionally, she wore bright red lipstick and her signature long-winged eyeliner. She also wore an oversized grey blazer as a dress and a white ribbon around her neck. Clearly, Ariana Grande's look has changed in the recent year. Though, it could very well have to do more so with age, rather than a few makeup changes. Unfortunately, the so-called fans refuse to believe anything else.
                   The Fans Have Mixed Reactions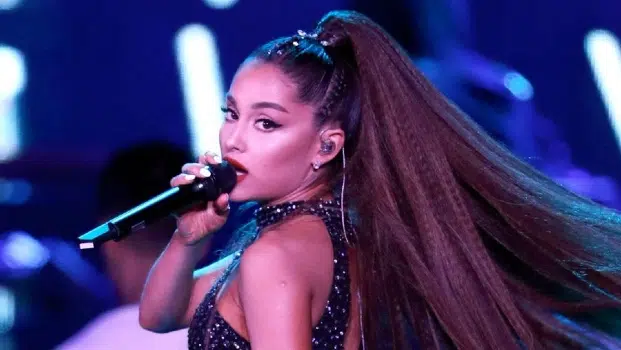 Ariana Grande's appearance, specifically her tans, have drawn both fascination and criticism from fans. Now that the pop star has seemingly done away with her tanning sessions, fans still aren't satisfied with her "lighter" appearance. Rather than accusing her of "Black-fishing", they're now condemning her for "Asian-fishing." Still, the fans appear divided over the pop singer's latest photos.
Some fans dragged Grande for appearing racially ambiguous, while others defended her cosmetic choices. In fact, one fan went as far to state that Grande's actual Asian fanbase wasn't offended at all.
"Some people were uncomfortable and offended by Ariana Grande's 'Asian fishing' issue. However, Asians/SE Asians didn't even notice it and had no comments about it," another person wrote. "You just love to bring successful women down, don't you?"
Let us know what you think of Ariana Grande's latest photo shoot! Leave your comments below!