After disappearing from the public eye for years, Elton John has slowly returned to the spotlight. In particular, the legendary rockstar has made several live appearances on music shows. More importantly, he's been a star feature on several young artist's albums. His most recent feature appeared on Lil Nas X's MONTERO's album.
Elton John also scored a feature on his pal Young Thug's track "High." By the two being such great friends, the two have nothing but praises for one another. Most recently, John expressed his astonishment at Young Thug's freestyle skills. According to the English rockstar, he spits better bars than Eminem. Not sure how Slim Shady will take that criticism.
Elton John Thinks Young Thug's Bars Out Beat Eminem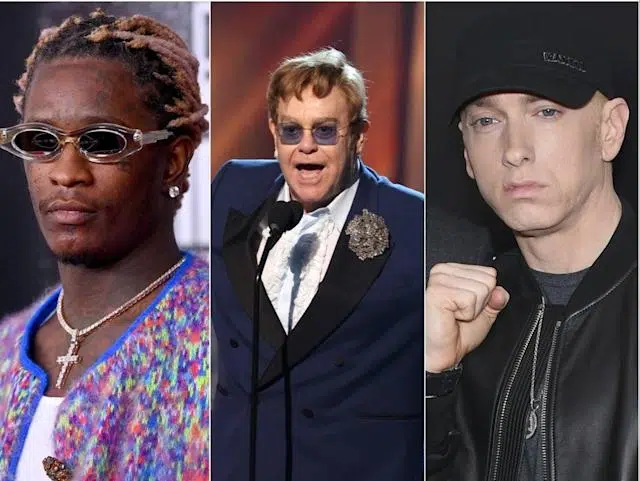 In a recent interview with Billboard, Elton John showered his friend Young Thug with compliments. Specifically, the English rocker gushed about the rapper's impressive rap skills. After one booth session, he'd been so blown away by his bars that his friend Eminem's rap skills didn't even compare. "I mean, I've witnessed Marshall [Mathers] do it in Detroit, but someone like Thug doing the same is something extraordinary. It's a remarkable moment in my musical journey… I have no knowledge of how rap records are crafted, and it's intriguing to observe," he expressed. Clearly, John is a massive Young Thug fan.
                              His Word Of Advice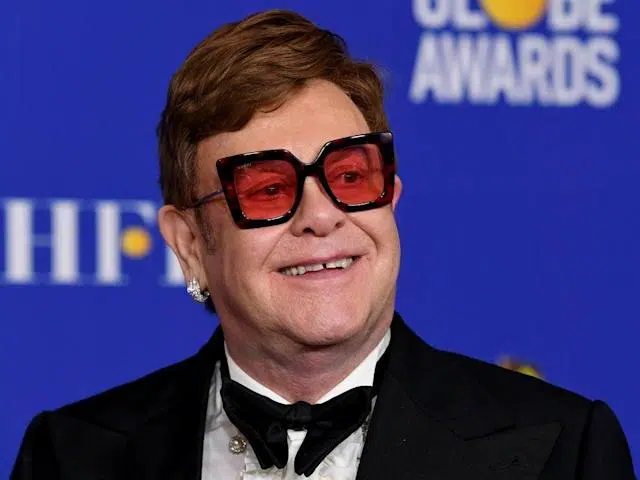 While Elton John loves the way Young Thug spits bars, he also enjoys his singing. In continuation of the interview, John revealed that he encouraged Thug to sing more in his music. Furthermore, Elton relayed how the conversation came up during a booth session years ago. "He said, 'What do you think? What advice would you give me? I asked him, "Did you sing in the choir?" and he responded, "Yeah, I sang in the gospel choir, of course." I told him, "Sing more. Don't just rap, explore singing more because the combination of rap, musicality, and melody is what truly propels rap music." And now, he's doing just that. It seems Elton John played a role in Young Thug embracing his talent for singing.