BACKED BY BBC 1XTRA, CAPITAL XTRA, COMPLEX, GUAP MAGAZINE, LINK UP TV, NEW WAVE MAGAZINE, SOULTRACKS, THE BLUES PROJECT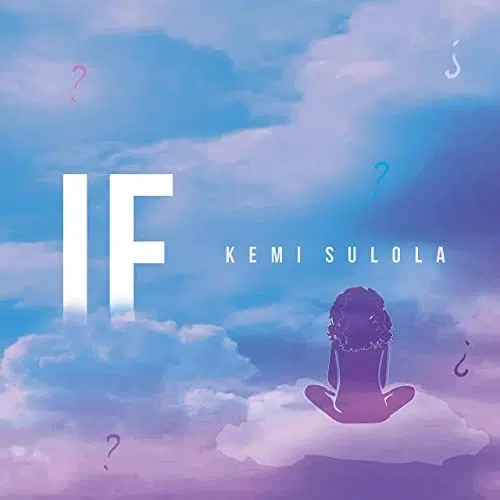 STREAM + DOWNLOAD HERE: http://smarturl.it/IFBYKEMI
Emerging British R&B-soul artist KEMI SULOLA has released a captivating new single called 'IF'. She's building excitement for her upcoming projects, including Room 3 set to arrive next year. 'IF' was produced by El Train, a talented musician, DJ, and producer from Brighton who has collaborated with artists like Pip Millet, Barney The Artist, IYAMAH, and Jerome Thomas. Kemi Sulola showcases her infectious UK R&B style in 'IF', blending catchy pop elements with honest and relatable songwriting. The track also pays homage to the golden era of 90's R&B, featuring lush melodies and harmonious vocals.
'IF' Inspiration
In regards to her latest single 'IF', Kemi Sulola shares, "The song is about a woman who is confident in most aspects of her life, except when it comes to love. 'IF' represents those who may feel insecure about their partner or themselves. It raises questions about whether the person we rely on during tough times would truly be there for us. It reflects a time when I personally questioned the same. Ultimately, 'IF' encourages me to contemplate the essence of love and its true significance."
Digging deeper into that inspiration, which the song conjures up for her, Kemi explains further, "On what condition can we love each other, can we weather through hard times and still love and mostly how do we show love. The song was actually written a few years ago, after I was sent a host of beats by my producer El Train, I immediately felt connected to its vibes and wrote to it, but feelings of insecurity meant it almost wasn't going to be released, so it stayed on my computer for ages! But some years later, I heard it again and it felt brand new to me, and I knew then that now is the right time for the song to be released to the world!"
Kemi Sulola: The Conquerer
Amidst her ongoing struggle with Neurosarcoidosis, Kemi Sulola unveiled 'Raindrops' in early 2020, which received enthusiastic praise from GUAP Magazine, SoulTracks, and Verve Radio. She also had the opportunity to perform as the opening act for R&B legend Teedra Moses at the esteemed Hideaway jazz club. Notably, pop icon Janet Jackson shared Kemi's music on Instagram and encouraged her to continue singing. Kemi later released the protest anthem 'Justice' in solidarity with the Black Lives Matter movement. She raised money for the Black Learning Achievement and Mental Health Charity (BLAM UK). This occurred before she closed out the year with the undeniable 'New Form', championed by DJ Target at BBC 1Xtra.
Whilst working to overcome her health condition, Kemi Sulola remains focused on her pursuit to make a mark in the music industry and create great music. Throughout 2021, she dedicated much of her artistry to the development of her upcoming music projects. One forthcoming release is her EP Room 3. The EP will arrive next year, on the back of 'IF' offering us an exciting undiscovered edge to Kemi's artistry. With a diverse musical background spanning R&B, soul, reggae, hip-hop, and jazz, coupled with uplifting and genuine lyrics, this British R&B-soul artist is set to make waves in 2022 with her infectious energy and captivating sound.
KEMI SULOLA PRESS PHOTOS: https://smarturl.it/KemiSulolaPhotos
CONNECT WITH KEMI SULOLA
Instagram: https://www.instagram.com/kemisulola
Twitter: https://www.twitter.com/kemisulola
Facebook: https://www.facebook.com/kemisulola
Website: https://www.kemisulola.com
MEDIA & PRESS:
For media and press inquiries, please contact Ayo.Adepoju.[email protected]