These days, the only way comedians can successfully tell jokes is by ridiculing others. Once comedian Dave Chappelle revolutionized the scope of the comedic stage. The veteran comedian addressed the stigmas and stereotypes imposed on the Black community by white America. His commentary on Black culture and racism made him one of the most important comedians of the early 2000s. However, as of lately, Chappelle has taken a lot of criticism for his work and not in a good way. Recently, the comedian's DaBaby jokes have upset quite a few members of the LGBTQ community. Looks like DaBaby won't be the only one in the dog house.
DaBaby's String of Bad Press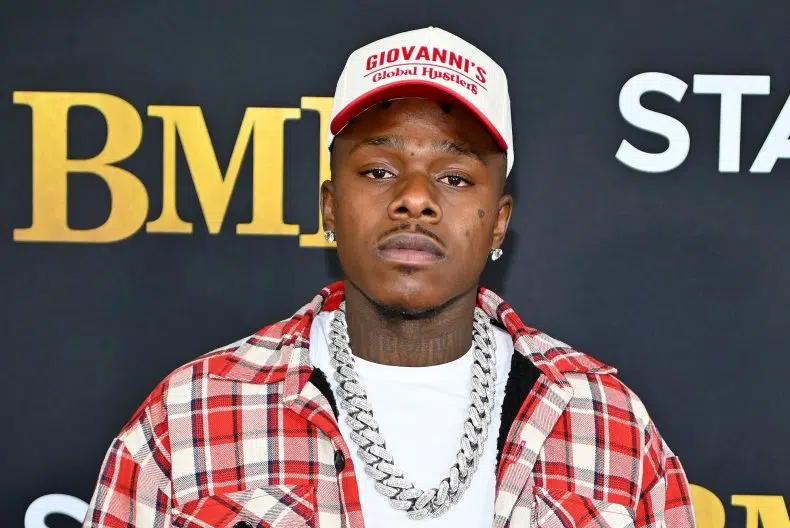 Whether they admit it or not, image means everything to a celebrity. Unfortunately, DaBaby can't seem to escape the bad press. The "SKAT" rapper may have risen to stardom with a few hit songs, but as of late, he's suffering to keep his fanbase. Recently, the Charlotte rapper made some insensitive comments toward the LGBTQ community. Moreover, he's received tons of backlash for the incident.
Additionally, he's had several run-ins with the police. His most controversial case occurred during a 2018 Walmart shooting in Huntsville, Charlotte. Furthermore, the rapper claimed he'd been innocent when he protected himself in self-defense. The weapons charges pinned against DaBaby were ultimately dropped by March 2019. The rapper walked away a free man that year. Nonetheless, comedian Dave Chappelle seemingly drudged up the rapper's skeletons and put them on full display for everyone to see. Then, his DaBaby jokes backfired against the comedian.
Dave Chappelle's DaBaby Jokes Lead to Backlash
During a recent Netflix-special, Dave Chappelle took the jokes a little too far. The veteran comedian addressed DaBaby's 2018 Walmart case during his set. Additionally, Chapelle discussed the rapper's controversial homophobic comments made during a Miami Music Festival earlier this year.
While calling the rapper out on his insensitive messages pertaining to the LGBTQ community, Chappelle landed himself in hot water.
"In our country, you can shoot and kill a person, but you better not hurt a gay person's feelings," the comedian said during his special.
Obviously, the LGBTQ community didn't take Chappelle's commentary too well. Even GLAAD and Dear White People's showrunner Jaclyn Moore had a few choice words for the comedian's insensitive joke. Sources predict that if Dave Chappelle doesn't dial it back, he might loose his contract with Netflix.