Don't Poke DaBaby
Jonathan Kirk, also known as DaBaby, has made a big name for himself within the past year. He released a number one album, received two Grammy nominations and just recently performed on Saturday Night Live. Despite his success however, he still being target by police, even in his hometown of Charolette, North Carolina. On December 24th, Charolette Police department Arrested DaBaby after his show and charged him with resisting arrest. Afterwards video footage surfaced that showed several police officers attempting to illegally search Kirk's car while he was in the middle of his performance.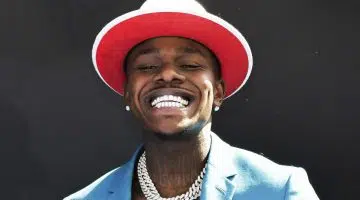 Enough is enough
The police of this country have a reputation of targeting hip-hop artists to "make an example out of them". But the only thing this type of behavior does is cause a divide between police officers and the communities they serve. There have been several reports of police departments housing that specifically target Hip-Hop artists. Even if they are doing something positive with their career, it does not matter, they are still a target. DaBaby was handing out Christmas present to kids just hours prior to police unlawfully harassing him.
Alvin Jacob, a Charolette based Photographer, decided to explain why it's a bad idea to. He tweeted on Tuesday that "How is visibly targeting an artist in his hometown during a charitable act in the best interest of public trust and community relations? Why make a public appearance while giving back problematic? @DaBabyDaBaby is literally putting on for the City of Charlotte."
The CMPD has since launched an internal investigation to see if their officers "followed department policies and directives during the incident."
What do you guys think should be done following the CMPD'S treatment of DaBaby?
Feel free to put your thoughts in the comments section below. Have a good day.