Cardi B is known for a lot of things. She's a platinum-recording rapper, a comedian, a social media influencer and businesswoman. Though, people don't realize that Cardi B has become a huge advocate for early education. Recently, the "Hot S**T" rapper donated $100,000 to her former middle school, Alexander Macomb School in New York. Talk about the emcee having a big heart!
Cardi B Gives Back To Her Former Middle School
Die-hard fans who follow the rapper closely on social media know that Cardi B believes in the importance of education. That's why on September 13, the mother of two promised to donate $100,000 to Alexander Macomb School, which is her old school.
During her public announcement, Cardi B threw out suggestions to the student body about having more afterschool activities. The rapper asked the student body if they'd be interested in music and dancing afterschool programs. Additionally, she brought up offering tutoring for those struggling with their studies.
It's always nice to see celebrities giving back to the community in a huge way, especially when it comes to children and education.
            Looking Towards The Future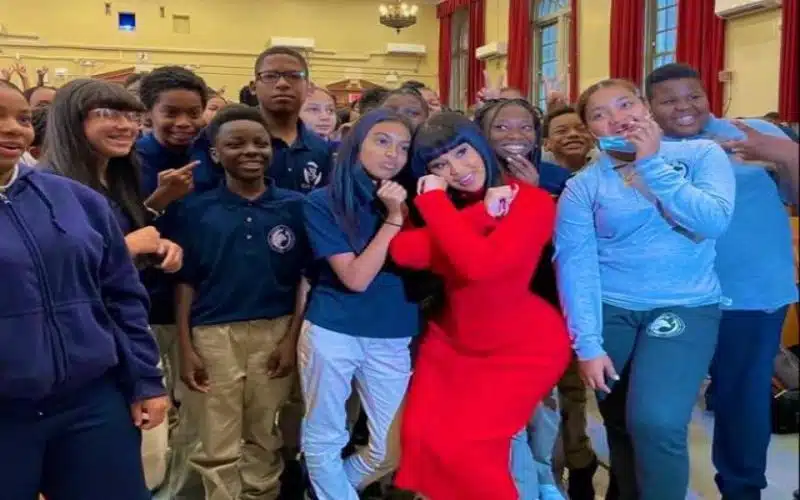 The "WAP" rapper continued to nourish and mold young minds after asking students to look towards the future. "Where do you see yourself in a couple of years?" Cardi B asked. Clearly, the rap star is more than just a good looking businesswoman with a great a record or two. Additionally, she can give a heck of an inspirational speech! After making this public announcement, it's clear Cardi B should be speaking at more school functions.