10th-Anniversary Tribute Pays Heartfelt Tribute to Mac Miller's Musical Legacy by Ariana Grande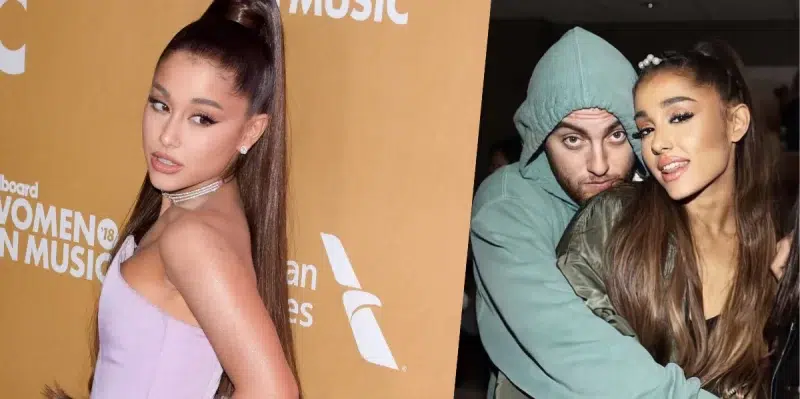 Ariana Grande has paid a heartful tribute to the late Mac Miller in the monumental 10-anniversary deluxe edition of her debut record, Yours Truly. The commemorative release shows not only their joint musical journey but all that he did for her career. Live renditions such as 'The Way' addition highlight where it all began musically together and take listeners right back to where they started.
What started as a creative spark in 2013 blossomed into a vibrant partnership that spanned two transformative years. Beyond the recording studio, their artistic exploration and emotional connection enriched their compositions, leaving an indelible mark on their music.
Tragedy struck in 2018, and he dropped dead by an accidental overdose of Mac Miller, cutting short a journey that intertwined destinies. Ariana Grande at her 10th anniversary tribute serves as a poignant reminder of shared moments and legacy left behind.
Central to the release is a visually captivating rendition honoring the enduring contribution Miller made. The elaborate visualizer celebrates synergy that elevated the duo's music to new heights of artistic expression.
The Way receives a creative update: its essential part remains as it smoothly transitions into an orchestral arrangement during Miller's verse. It pays tribute to the diverse artistry of the late artist and also shows Grande's involvement in reviving their shared music moments.
And now, more recently, Ariana Grande's relationship with Mac Miller goes way beyond their collaborations. 10 years after "The Way," she posted on social media about her long-standing affection for Miller as a person way back before the music – proof of the genuine friendship rather than just musical partnerships.
Their rosy meshes spanned well beyond "The Way." Their voices and styles mesh in hits like Mac Miller's "My Favorite Part" and Grande's "Into You," touching fans around the world.
Mac is one inspirational figure who continuously mentors aspiring rappers and singers alike—their commitment to his craft inspires them to keep honing that same dedication.
The deluxe release of 'Yours Truly' by Ariana Grande marked the 10th anniversary in a remarkable tribute to Mac Miller's musical legacy. Live renditions, Captivating visualizer, and symphonic evolution of 'The Way': all woven together to create a timeless story. This is an ode trying to celebrate the shared moments that make them kindred spirits of music, inspiring present and future generations of artists.