Trippie Redd's "A Love Letter To You 5" Album: A Symphony of Anticipation and Innovation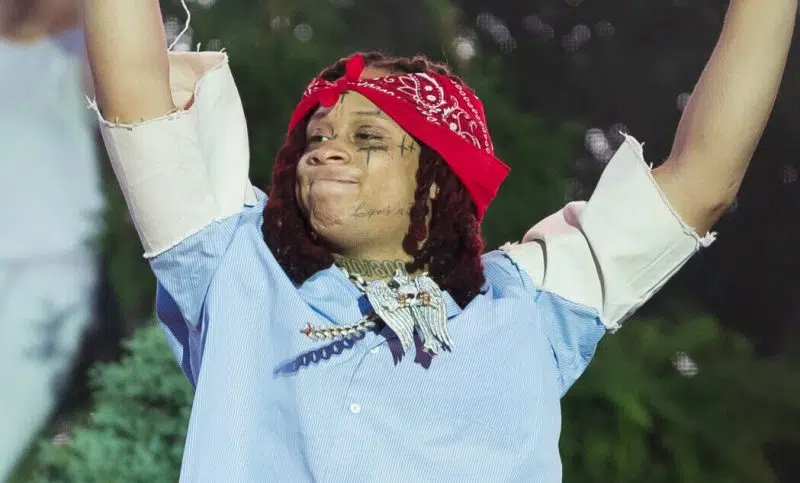 Trippie Redd is a name that demands musical attention, and he's about to be unleashed onto the world with his much-anticipated album release "A Love Letter To You 5". Journeying past beatings, the world of music feels charged up with excitement for this coming musical masterpiece. Master of modern soundscape mastery, Trippie Redd has been teasing fans with a string of sensational singles adding up to the vivid canvas of his musical narrative.
Trippie Redd's strategic release of singles nurtured his forthcoming album as a masterful. Every single is like a breadcrumb; everyone leads fans toward the grand musical banquet. Tastemaker teasers shared on his Instagram account left fans hungry, with two big reveals including two standout tracks featuring the iconic Lil Wayne and The Kid LAROI.
On "A Love Letter To You 5" is in the collaborative song "I'm Mad At Me" with Lil Wayne. This song seamlessly weaves hip-hop's old-school essence to a modern twist and chopped sample. Weaved sample chops paid tribute to its roots and thankfully, Lil Wayne signature style fitted in perfectly to complement Trippie Redd's unflagging flow.
Another beautiful song from the album is "Wind," featuring The Kid LAROI. Trippie Redd proves again how he can make you feel deep emotions with his music by showing his ability to evoke deep feelings through somber-sounding music. His vocal delivery on this track carries a melancholic weight that meshes smoothly into the music of Trippie, creating a flowing tapestry of somber tones that resonate deeply with the listener.
Trippie Redd's musical canvas is way beyond a single genre. For instance, in the track "Left 4 Dead", he beautifully weaves the diverse elements to create some sort of symphony within its usual frame. Hereeee boy. This track is testimony of his innovation and boundary-pushing power.
As the release date for 'A Love Letter To You 5' is getting closer, it shall be clear that this album brings about an uncommon auditory journey where the witty fusion of genres and emotions paired with artistic collaborations by Trippie Redd shall captivate the airwaves. Each track shall serve as a chapter in his musical progression and illustrates his drive to get sonic excellence out of music.
Within the music journalistic circles, Gabriel Bras Nevares of HotNewHipHop has shed light on what could be considered a singular musical style for Trippie Redd. Just as Nevares's words re-created the melodies of Trippie Redd, so did an artist transcends conventions and opens up boundless creativity.
Emerging from the modern musical symphony, "A Love Letter To You 5" by Trippie Redd is a true masterpiece. Evolving into a Crescendo of emotions it transcends being a mere album and becomes a journey through genres.
A testament to the artist's relentless innovation, this musical endeavor promises an experience that will etch itself in music history. With its collaborations, emotional depth, and audacious creativity, this musical endeavor promises an experience that we all want.