Heidi Klum and Sofía Vergara: A Hollywood Friendship Sparkles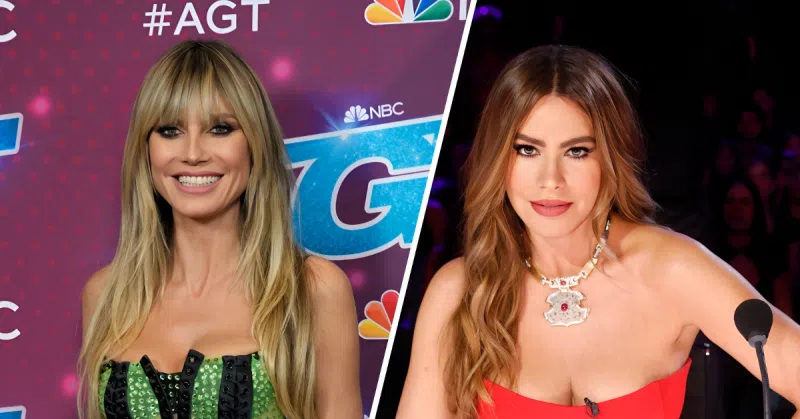 Glam appearances in Hollywood usually cover real friendships, but famous names in entertainment, such as the unlikely pair of Heidi Klum and Sofía Vergara are anomalies with a friendship much deeper than their careers bridge them together.
These two became friends in "America's Got Talent" where they work side-by-side judging the contestants who aspire to be performers while sharing through an Instagram post full of happiness, especially when it comes to their backing each other up no matter what.
Recently, Klum and Vergara shared their happiness on Instagram. Millions of fans were captivated by this infectious joy. Amid the elegance of Nobu Malibu, her togetherness enchanted all who saw them.
It was a girls' night out – a break from hectic schedules where every moment was enjoyed with grace and laughter. Cocktails clinked as stories flowed through, and stars showcased sincere fondness.
Beyond friendship, though stood out at Nobu Malibu – impeccable fashion sense. Known for bold choices, Klum exuded confidence in their daring leopard print outfit, reflecting their fearless spirit paired up well accentuating accessories perfectly embodying the distinctive style she is famous for.
Vergara, elegance incarnate, laid the night out with a strapless green midi dress. From blending allure and sophistication, her choice was not only reflective of fashion sensibility but also filled up the vivaciousness of personality to fuse into showing how fashion can celebrate individuality while embracing common camaraderie.
Klum and Vergara shatter industry standards, becoming icons symbolizing individuality. The two have a fashion identity unique, echoing personal journeys and aspirations. While Vergara's affinity for sultry ensembles displays strength in self-expression celebration, klums trendsetting —like the 'thongkini'— embodies fearlessness in her approach to redefining norms. Their fashions inspire fans to explore uncharted shelves of style.
More than purely captivating style, Heidi Klum and Sofía Vergara are timeless examples of deep friendship through their journey from colleagues to confidantes who embody authentic connections amid worlds often superficially friendly or famously feuding. Beyond glitzy lights, Klum and Vergara find solace within one another, offering staunch support through women-centered trails
Heidi Klum and Sofía Vergara's friendship equals more than an Instagram post at the heart of it. It is the story of two extraordinary ladies defying all odds to become part of history in forging a long-lasting inspirational relationship. Whether glam night out or daily grind, their shared moments remind us that authentic connections are still possible despite our distant world.