Recently, former OTF member Doodie Lo dropped his debut album Big Doodie Lo on August 27th and fans agree that it's fire. Furthermore, the up-and-coming artist celebrated his debut record with a recent album release party. Of course, all of Doodie Lo's friends and brethren attended the big event, including former boss and friend Lil Durk. Not only did "The Voice of The Heroes" rapper make an appearance, but he also gifted Lo with $200K in cash. That's some pricey man jewelry.
            Doodie Lo Shows Gratitude For $200K Gift From Lil Durk
Having a rich friend has many perks, including receiving luxurious gifts. Doodie Lo's rich and now famous friend Lil Durk recently gifted him with some expensive gifts. On Friday August 27, the same day Doodie Lo's debut album dropped, Durk surprised the former OTF member at his album release party. Additionally, Lil Durk generously gave his friend $200,000 in cash along with a set of diamond earrings. While flexing with the money on social media, Doodie Lo expressed his gratitude for Durk's generosity. "This Sh** bigger then love big love you @lildurk," Lo wrote in his Instagram captions. Clearly, the up-and-coming rapper has friends in high places.
                        The Rapper's Debut Album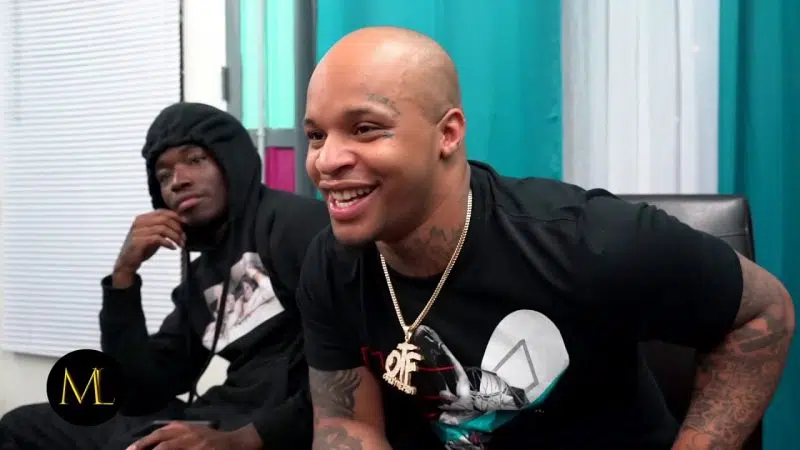 As mentioned before, Doodie Lo's album dropped last Friday. The rapper's debut album definitely comes off as an ambitious project, containing 15 tracks. Furthermore, Lo's album offers a slew of features from big names like Moneybagg Yo, Pooh Shiesty, and even a posthumous track with King Von. Of course, Lo's friend Lil Durk hopped on a track called "Alone." It must've meant a lot to Lo for Durk to join him on a song. Obviously, the $200K in cash he received as a bonus for being friends with Durk. Oh the perks of having rich friends.