Unfortunately, rap stars end up in and out of jail. For instance, Jacksonville rapper Spinabenz has been making headlines for his criminal activities. As of late, the rapper has two pending criminal cases against him.
Furthermore, the rapper may have at one point been able to buy his way out of jail by making bond. However, this is no longer the case for the rapper. Recently, a court order report showed that Spinabenz couldn't afford a lawyer to represent him in court. The Jacksonville rapper may have just gone broke.
Spinabenz Faces Another Charge For Removing Ankle-Monitor
Spinabenz may have thousands of Spotify listeners and stream plays, but he's not the best at making great life choices. The "Can't Hide" rapper might be facing a very severe jail sentence after getting his bond revoked for a 2021 charge after carrying a firearm as a convicted felon. At the time, the Cinematic Records emcee was represented by a legal attorney. He could even afford to make bail, which was set at $150,000. That's tons of money but at least then, Spinabenz could afford to pay for legal counsel.
The Jacksonville Rapper Just Went Broke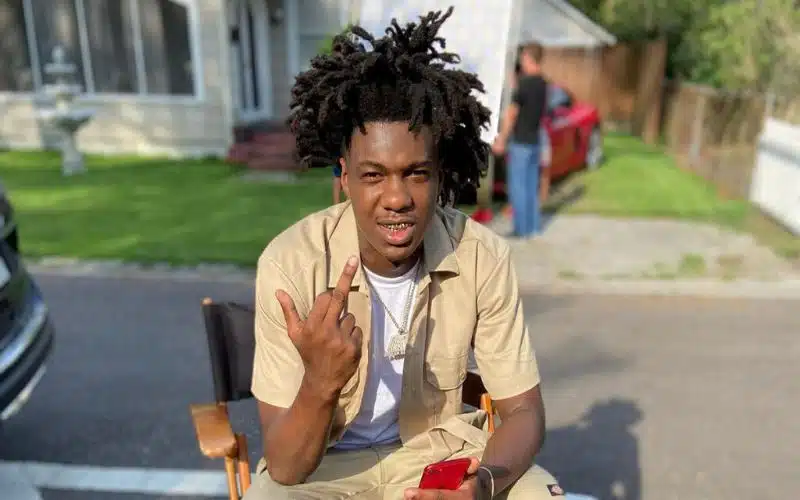 However, things took a turn for the worst after Spinabenz's latest arrest. Earlier this month, police charged the rapper for removing his court-ordered ankle monitor. Now the rapper has two criminal cases against him. Unfortunately, Spinabenz can no longer afford a lawyer to help him out of this debacle.
Furthemore, a court order revealed that he'd been "declared indigent" by a judge for his inability to pay for an attorney. Luckily, the court will provide him with a public defender, free of charge. The rapper may be broke and facing some financial issues. Hopefully, his new federal prosecutor from Orlando will help straighten him up.