Gigi Hadid Shines on Paris Runway with a Stylish Twist: Neon Band-Aids Steal the Show!
Gigi Hadid received a thoughtful gift of Band-Aids on the last day of Paris Fashion Week. She had been busy strutting her stuff on runways for fashion giants like Versace and Boss in Milan before bringing her unique style to Paris for the Spring/Summer 2024 Miu Miu show. For this particular show, she wore thong sandals with intricate braided details and eye-catching blue, orange, and neon yellow Band-Aids wrapped around her toes and arches.
After the show, Gigi Hadid expressed her genuine joy about the unexpected gift. She called it her "favorite thing" and even made a TikTok video for Dazed to share her excitement. She mentioned how sweet and kind it was to receive these Band-Aids on the final day of the hectic fashion month, which made it the best day ever.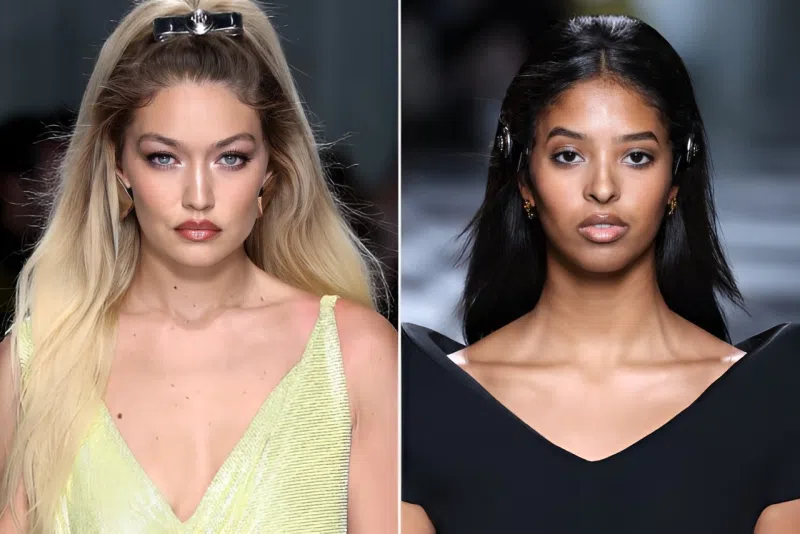 To the casual observer, it might seem like Gigi wore those colorful Band-Aids to cover up a cut or blister. However, it turns out that many other Miu Miu models also had these colorful Band-Aids, suggesting they were intentionally part of the looks. This could be a way to draw attention to the challenges models face, especially when it comes to the toll Fashion Week takes on their feet.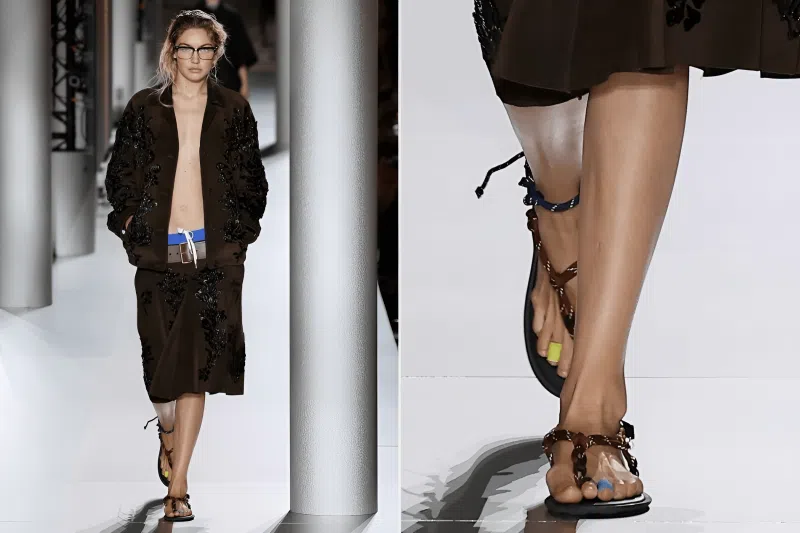 Although Gigi Hadid's choice of footwear stole the spotlight, her oversized embellished blazer and matching pleated skirt made quite the statement too. She always demonstrates her expertise on the catwalk, and she recently shared some valuable advice with a newcomer in the modeling world, Natalia Bryant.
In a heartwarming video shared on Vogue's Instagram, captured backstage at the Versace show where Bryant made her runway debut, Gigi Hadid offered her guidance. She told the 20-year-old, who is the daughter of Vanessa Bryant and the late NBA star Kobe Bryant, to savor the moment and create lasting memories. Besides offering advice on walking speed during rehearsals, Gigi also shared words of encouragement, expressing her love and pride, which left a touching impact on the aspiring star.