There's nothing like a healthy dose of competition to stir up big news. With their VERZUZ battle fast-approaching, Bow Wow and Soulja Boy have already started dishing it out. The two have remained friends for years and every now and then, they have to bro it out. Moreover, the "Make It Slow Clap" rapper and Bow Wow took part in a little social media banter to stir up controversy. Additionally, the two even expressed their excitement for their upcoming VERZUZ battle. They're more than eager to face off with another, that's for sure.
                   Bow Wow & Soulja Boy Bro It Out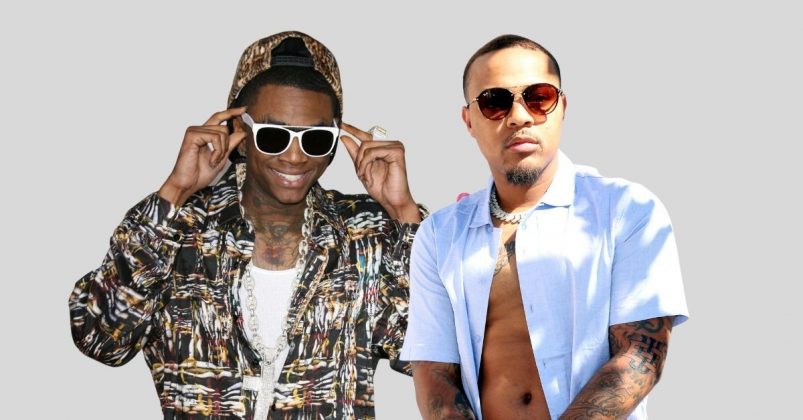 Battling against our friends doesn't always have to end badly. Rappers Bow Wow and Soulja Boy have remained friends for years. With their VERZUZ battle coming up, the two seem more than eager to fight each other. Despite all the banter happening between the two, it doesn't seem like either will lose in the end. More than likely, the two buddies will just bro it out rather than battle.
Furthermore, the two definitely cracked jokes about each other last week. Of course, the digs all came from a place of love. In particular, Bow Wow retold a story Big Drako posted about him cozying up to his new girlfriend. Interestingly enough, this new girlfriend is an old flame of Soulja Boy's. While the situation seems awkward to everyone else, Bow Wow and Soulja Boy made it into a joke. "@souljaboy when you start kissing in person? You said only ova the [phone] #Verzuz #brodieonhisgrownman #friendlycompetition #versuz," Bow Wow wrote in the caption. He soon added, "@timbaland me and @iamdjjus in rehearsals, big drako having wine night he not focused. SEE YOU SOON BROTHER."
Not at all phased by the comment, Soulja Boy responded with a set of laughing emojis. Fortunately, Big Drako and Bow Wow have the type of relationship where they can bro it out over anything. That's a solid friendship.
            The Rappers Hand Each Other Their "Flowers"
It's not often that we see rappers bro it out for the world to see. Hollywood can sometimes be a very cut-throat place. It's not easy maintaining friendships in the spotlight. Fortunately, Big Drako and Bow Wow have managed to remain best buds for years. The two especially showed their brotherly love during a recent Instagram Live where they handed each other their "flowers." Additionally, Bow Wow expressed how hype he was about their upcoming VERZUZ battle. At one point, he even described the upcoming battle as "Bigger Than Life." Be sure to check out their VERZUZ battle!